Input one or more words in keyword input box after selecting "Buying Leads" for trade lead type. If you input two words or more, the searched buying leads will contain all of the words by default.

From the main page of 'Buying Leads', you can find the buying leads by narrowing down the category.
Within the selected category directory, you can execute a keyword search to find a specific buying leads.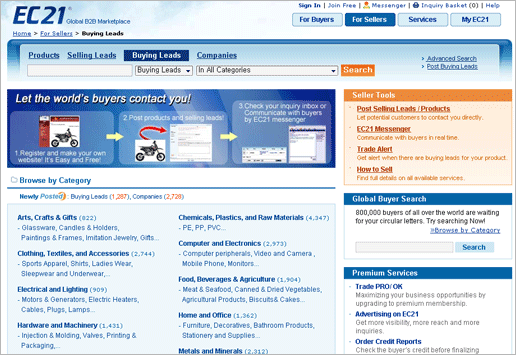 YYou can send an inquiry immediately when you find buying leads of your interest.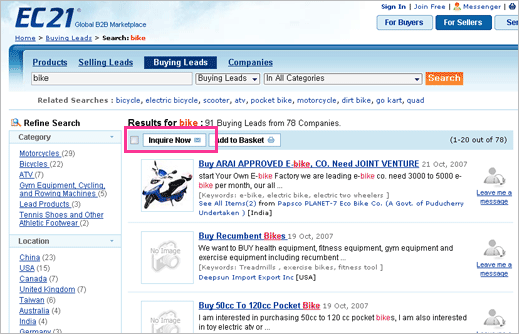 To have buyers contact you, you should post products and selling leads.
1) Post Products
Click My Products < Seller Tools < My EC21.
Please click "Post a new product" to create a new product information.
2) Post Selling Leads
Please click My Selling Leads < Seller Tools < My EC21.
Please click "Post a Selling Lead" to post a new selling offer.
Please check "Inbox < My Inquiries < My EC21" regularly for messages sent from suppliers.