Description
Powerful Crushing Effect !!
It is designed for sound structure, low noise and low vibration for easy operation.
The fragmented stone and angled stones are rounded to produce in the similar structure with the natural sand.
The speed of rotor is adjusted to obtain the desired crush ratio and asserts high production volume capability and stable capability.
Specifications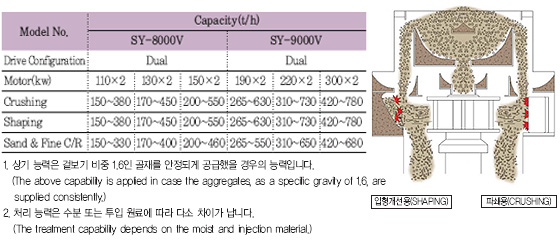 Send an Inquiry to this supplier
Similar products in other categories :