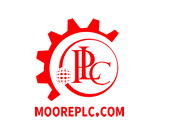 Membership

Free member

Registration Date

2017.03.29

Country/Region

China

City

Xiamen

Contact

Tiffany(Ms.)
Featured Product Lines

Control Systems (DCS, PLC / SPS, CNC)
 - Panel Controllers
 - HMI and Display Panels
 - Industrial PC's
 - Drives (Frequency Inverter and Servo)
 - Motors
 - Power Supplies

Bently Nevada:
3500 system / 3300 system monitoring and protection system, front-end eddy current sensor probe

Germany EPRO (Philips):
PR6422 / PR6423 / PR6424 / PR6426 eddy current sensor, PR9268 series of electric vibration sensor,MMS6000 System A6312 / A6110 / A6120 / A6210 / A6220

The company specialized in:
ENTEK:
Eddy Current Sensor Probe, Vibration Monitor Dual Channel Shaft Vibration Monitor.

The company specialized in:
VIBRO-METER (Weber): VM600 MPC4 VM600 CMC16 VM600 IOC4T
Vibration sensors, acceleration sensors, eddy current sensors, monitoring system module gateway communication module.

The company specialized in:
Rockwell Allen-Bradley (Rockwell AB):
ProSoft: MVI69 / PS69 / MVI56 / MVI94 / MVI71 / MVI46 / 3150
SLC500: 1747/1746 series
MicroLogix: 1761/1763/1762/1766/1764 series
CompactLogix: Series 1769/1768
Logix5000: 1756/1789/1794/1760/1788 series
PLC-5: 1771/1785 series
ICS Rockwell trusted system

Bachmann PLC Bachmann / MPC240 / MPC270 / MX213

Schneider Modicon:
Quantum 140 Series: Modicon M340 Modicon Premium: CPU Processor Module, Communication Module Analog Input Output Module, Digital Input Output Module.

General Electric GE:
IC693 / IC695 / IC697 / IC698 / IC200 / IC660 / IC670 CPU module, communication module, analog digital module.

EX2100, EX2000 excitation system card IS200 series, DS200 series.