Filter material : 0.1 micron Hollow fiber membrane

Each filter pore size is 0.1 micron, while the smallest bacteria are greater than 0.2 micron.
This makes it nearly impossible for harmful bacteria to pass through water filter.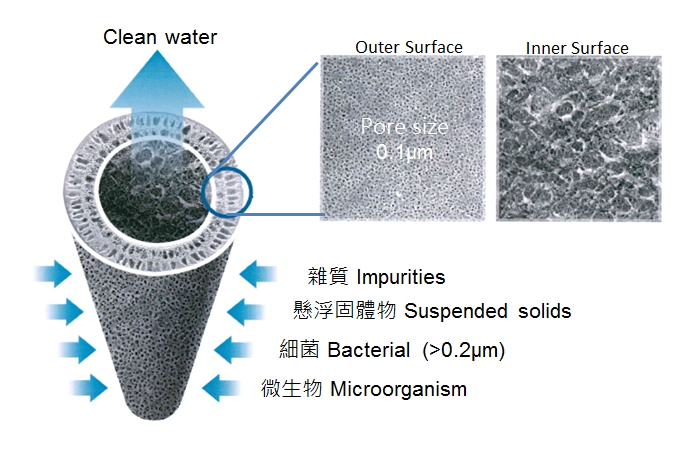 Applied :
- Applied to WHF-122 or general 10" filtration.
- Last stage filter
- More fiber membrane, more traffic, longer life
Effect :
The filter has a very high effectiveness in removing bacteria (for example, Campylobacter, Salmonella, Shigella, E. coli) and in removing protozoa (for example, Cryptosporidium, Giardia).



Package list :
- 10" UF (Hollow fiber membrane) Filter / Long-lasting, High flow * 1 PC



More information, please visit www.e-netway.com .