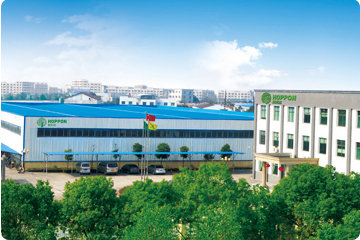 Zhangshu City Lion Biotechnology Co., Ltd. is located in Chinese Medicine City, Zhangshu. It's a scientific and technologic enterprise which researching, developing, producing and operating Natural Green Food Additives, Pharmaceutical Intermediates and Feed Additives. Lion occupies 66,000 square meters and has modern production base with elegant environment.
Lion-Bio entered the high-tech biological products since 2006, and established a long-term cooperation with Tsinghua University - Shenzhen Research Institute, Nanjing University of Technology, Shenzhen Chinese Medicine and Natural Medicine Research Center and other innovative domestic research institutes. The "Microbial Fermentation 500 tons Epsilon Polylysine High-Tech Industrialization'' which invested by Lion-Bio and Hongjie Pharmaceutical, was listed into the National Biological Industry Demonstration as major projects in 2009, by National Development and Reform Commission. "High Purity Resveratrol" was also listed into the innovation project by Ministry of Science and Technology in 2009. Epsilon Polylysine products has been successfully applied by Lion-Bio as new resource of food additives, which filled a vacancy of domestic market.
"Technological innovation" is Lion-Bio's core values, Lion will further strengthen cooperation with research institutes, forming industry, academia, research group integrated development model, increase high-tech research and production of biological products, targeting the international market, relying on the talent and information advantages, and actively develop domestic varieties with leading independent intellectual property rights, at the forefront of medical and biological counterparts, to ensure faster and more stable business development, local economic development and make greater contribution.