Brief Description of Peanut Roasting Machine:
1.Rotary drum gas peanut roasting machine is made of metal and it is a single-body roaster. It has a simple structure and it is very easy to operate. This machine uses the cycloidal reducer as power, and the chains drive the turning cage to roast the materials.
2.Adopt the way of infrared heating to roast the materials by heat radiation from the pipe heaters.
3.The working temperature can be well controlled because this machine has a automatic temperature controller.
4.You can choose machine which all made of 304 stainless steel or the machine whose outer is made of carbon steel and whose inner turning cage is made of 304 stainless steel.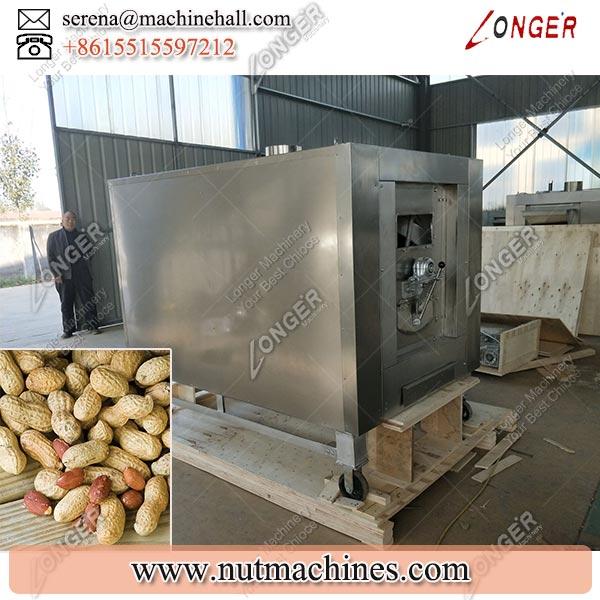 Features of Sesame Roasting Machine
1)The products roasted by this oven is delicious, clean and healthy
2)The machine's structure is reasonable,
3)High efficiency and energy saving,
4)Easy to operate

Application of Peanut Roaster Machine
Multipurpose roasting machine is mainly used to roast and dry pine nuts, pumpkin seeds, pistachio, chestnuts, walnuts, peanut, almond, swallowing beans, coffee beans, melon seeds and other granular material.