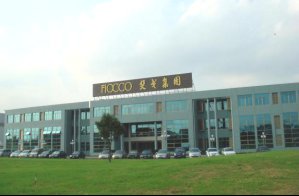 Membership

Free member

Registration Date

2018.05.07

Country/Region

China

City

Ningbo

Contact

Summer(Ms.)
Over 20 Years of Experience

Established in 1997, Ningbo Huayi Import & Export manufactures fashion accessories, such as gloves, hats and scarves. Our products are exported to Europe, the US, Australia and South America.

High Quality is Guaranteed

We invested $600, 000 in our R&D department to establish a new sample center and prepare for your customer projects. Our factory operates according to AQL 2.5 standards. Our fabric suppliers follow ISO 14001 guidelines and use only eco-friendly dyes during manufacturing.

Contact Us Today

We assure you of high-quality products at competitive prices and timely deliveries. For more information, contact us today.
Selling Categories
- Fashion Accessories >> Belt Accessories
- Fashion Accessories >> Gloves & Mittens
- Fashion Accessories >> Headwear
- Fashion Accessories >> Neckwear
- Fashion Accessories >> Scarf, Hat & Glove Sets