We supply LPG Bottling Plants, LPG Skid Mounted Stations and Mobile LPG Filling Stations with large
selections and high quality, the LPG Bottling Plants enable professionals to fill on request customers LPG
cylinders ranging from 2.5 to 50kg capacity, The LPG Bottling Plants are modular systems with consist of a 5 or 10 tons LPG tank to be filled with bulk LPG from trucks, our plants are easy to install and operate.
Our Advantage:
Excellent Quality and Competitive price
More than 20 years' experience in pressure vessel industry
Customized LPG skid station available with us
CCC, BV, SGS, ASME certification
Standard features
Minimum Installation Area
Ex-proof electrical execution
Low Investments and low maintenance Cost
Possibility to compose the system as complete unit with all require safety fittings
Small portion of land/space needed
Technical data
1) Delivered product: LPG
2) Temperature range: -20℃~50℃
3) Design pressure: 17.7 Bar
4) Flow rate: depending on the type of pump installed
5) Tension: 380V/50Hz, 220V/50Hz
Tank Parameter
Medium: LPG (Propane)
Design Pressure: 16.1 Bar
Foots: Saddle type
Volume: 10,000 Litres
Filling Coefficient: 420 kg/m3
Host Material: Q345R
Head Type: Elliptical
Diameter: 1600 mm
Thickness of Cylinder: 10 mm
Thickness of Head: 10 mm
Corrosion Allowance: 1 mm
X-ray: Lengthwise %100, weldings %100
Penetration: Corner weldings
Painting: Epoxy primer (150 Um) + Top coat epoxy (100 Um)
Design Service Life: 15 years
Parameter of pipe orifice
Drain Hole: 2"
Manhole: 18"
Liquid inlet: 2"
Liquid outlet: 2"
Gas line: 2"
Discharge Pipe: 2"
Safety valve pipe: 3"
Thermometer: M33x2, -40~60℃
Pressure Gauge: M20x1.5, 0~4MPa
Safety Accessories: Emergency Shut-off Equipment, Level Meter, Pressure Gauge, Thermometer, Safety Valve,
Other Equipment: Compressor, Electronic Engine, LPG Pump, Pipeline, Spraying System, Electronic Control System, Electronic Filling Scale, etc.
Pictures of LPG Bottling Plants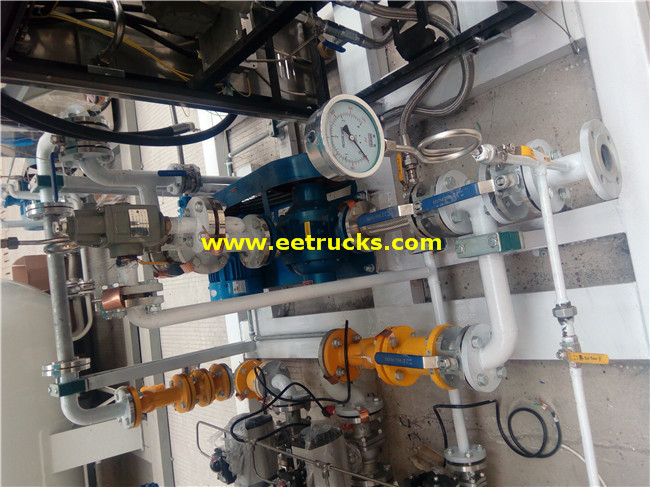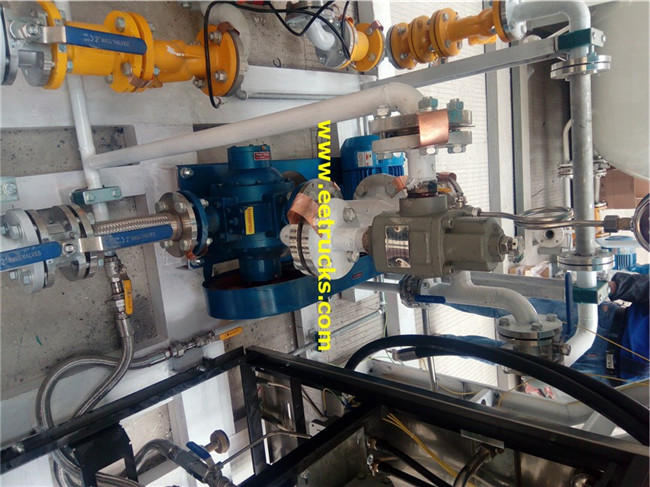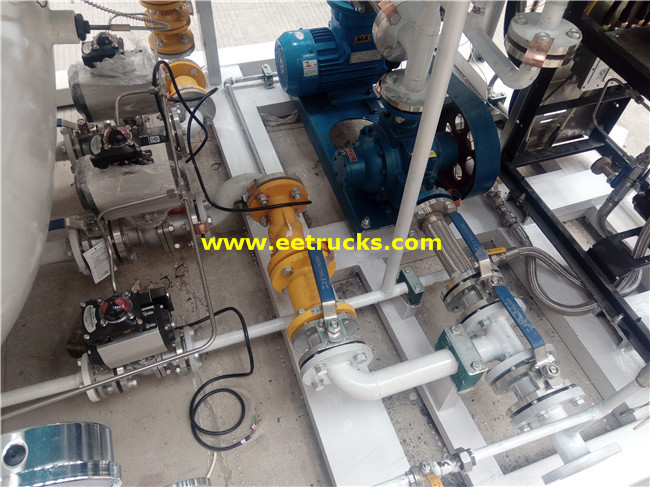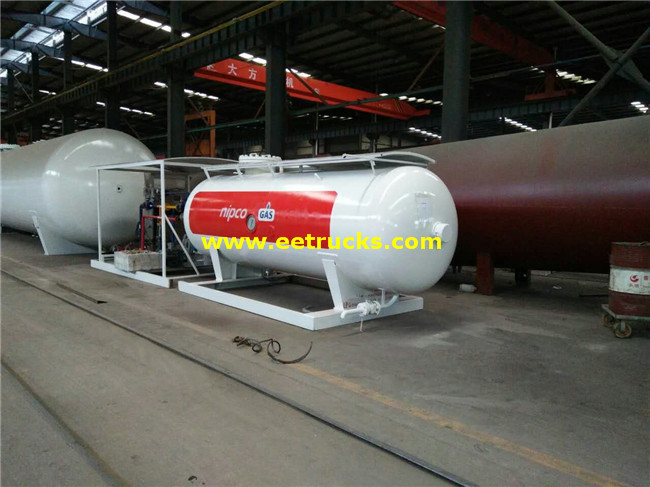 Related Pressure Vessels:
We are a professional pressure vessels supplier with rich producing experience, our high quality products as follow are sold all over the world
1. LPG Tank Trucks
2. LPG Tank Trailers
3. LPG Skid Mounted Station
4. LPG Cylinder Filling Trucks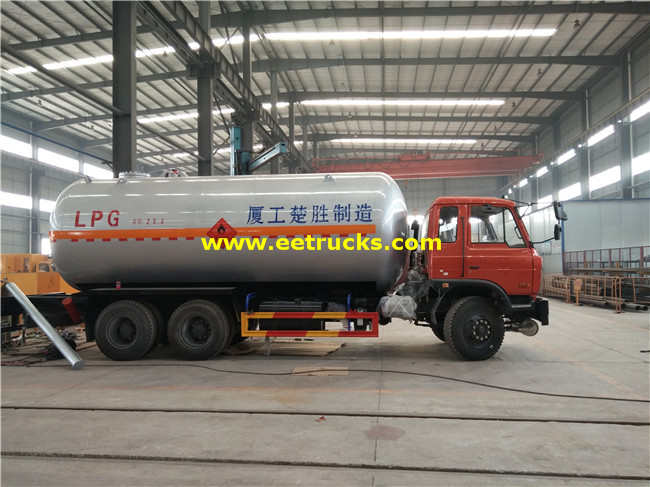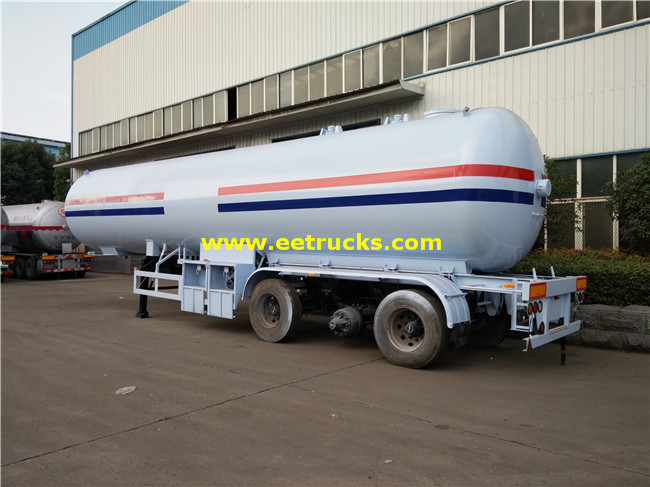 Company Information:
Xiagong Chusheng Special Purpose Vehicle Co.Ltd. is one of the top 500 manufacturer of special trucks and pressure vessels in China, We have been offering Mobile LPG Filling Stations for more than 20 years with high quality and good after-sale service, these stations are mobile and easy to operate. The plants generally have up 30years operating life span. Our trendy facilities give best value for our customers.
Xiagong Chusheng Technical is a global supplier of skid mounted loading systems for LPG – NGL – Crude oil, aviation, bio-fuels and chemicals. Our LPG Filling Stations are engineered, fabricated, integrated, and tested with the highest quality and safety standards in mind.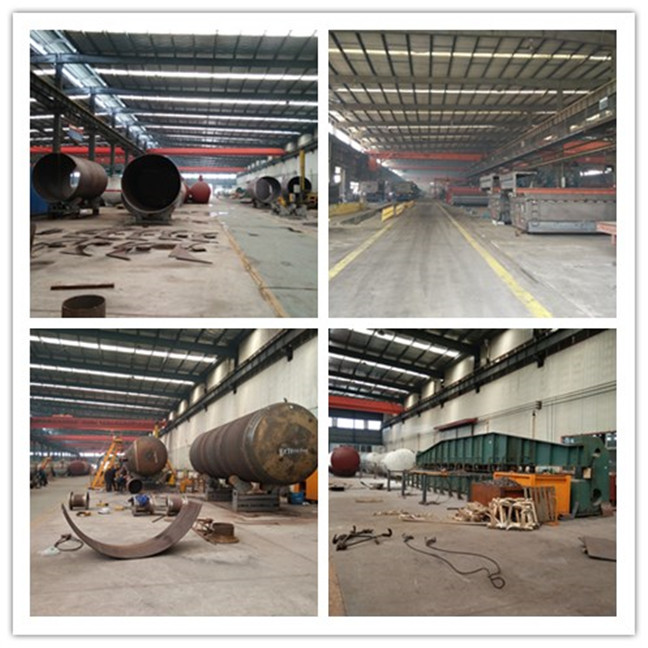 FAQ
1. How much volume will you offer about the Mobile LPG Filling Station?
The common size is 5,000 litres, 10,000 litres, 20,000 litres, 40,000 litres and 50,000 litres, and we can
design it from 5,000 to 100,000 litres according to your requirement.
2. Are your Mobile LPG Filling Station safe?
We have been manufaturing the product for 20 years, all weldings of the pipeline and tanks are instected with
nondestructive examination such as RT, MT, UT etc.
3. How about the delivery period ?
It is up to the quantity and volume, we will offer you a 20 CBM LPG Filling Station in 30 days.
4. Can you make the station with double LPG pumps and LPG dispensers?
Yes, we can design double filling equipments as per your requirement, and all valves are also provided.
5. How about the after-sale service?
Our technical staff can provide you the technical support to guide you how to use the product, and we take
full responsibility during the design life of every product.
http://www.eetrucks.com