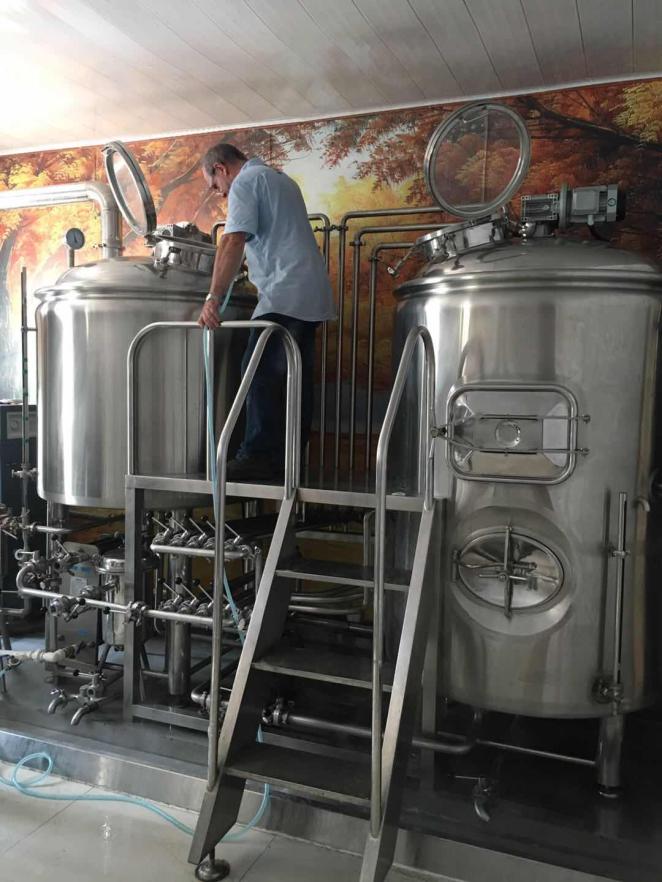 1000L complete brewing equipment brewhouse can make two vessels, three vessels according to the brewer's needs.
Usually the America type is : Mash/lauter tun, boiling kettle/whirlpool.
The North America clients prefer this way, as the brewer want to add the hops again in the whirlpool tank. They like use more hops to make beer. Use this type, need add a hot water tank to wash the grains. The other type is Europe type: mash/boiling kettle; lauter/whirlpool tank. This design the advantage is use natural gravity to lauter the wort. Also no need add a hot water tank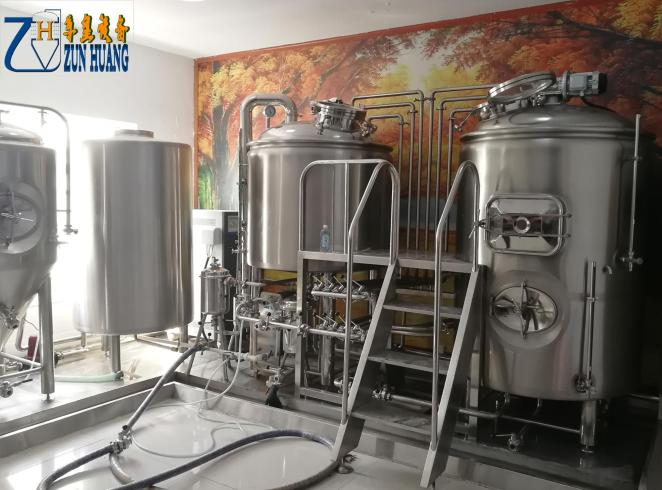 The fermentation tanks size can make according to clients needs.
The cooling jacket usually have two ways, channel jacket or dimple jacket, the better way is use dimple jacket, our tanks use dimple jacket for better cooling effect.
The manhole location can be put in the top or near bottom, consider the cooling effect, the top manhole is the best way. If use side manhole, our manhole is shadow less manhole, better for clean, have no dead cone.
Cooling way: Glycol water belt or miller plate;
Cooling media: glycol water or alcohol water.
Material: Inner (SUS304)thickness: 3.0mm;
External-Jacket(SUS304) thickness: 2.0mm;
Top seal head, thickness: 3.0mm.
Insulation: Polyurethane-thickness: 80mm.
The inner surface polished to Ra0.6um.
Equipped with: Cone 60° resist compression design.
Fermentation tank pressure: Design pressure 0.3MPa; Working pressure 0.15Mpa. The fermentation tank have bunging device and PRV to control the pressure of the tanks.
Cleaning System: CIP washing unit: Comprehensive cleaning.
Foot bolt: Adjust the height of the equipment, easy to install.
The Fermentation tanks number is according to the beer brewery equipment daily output.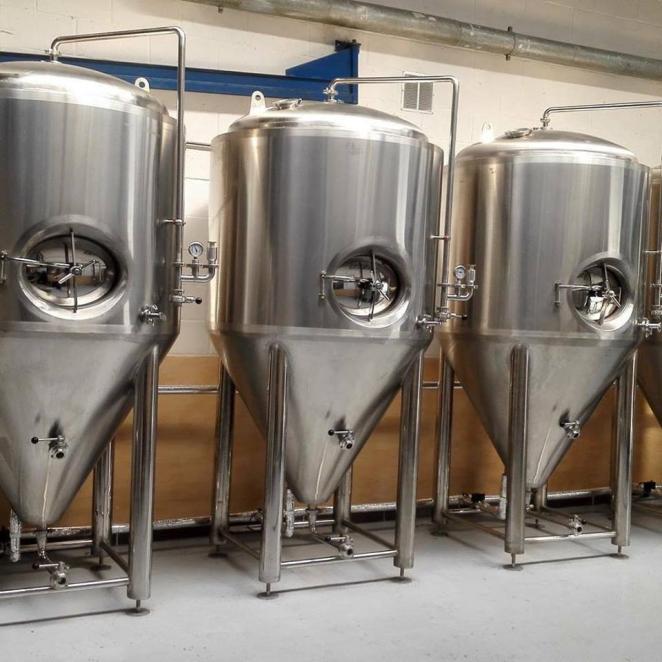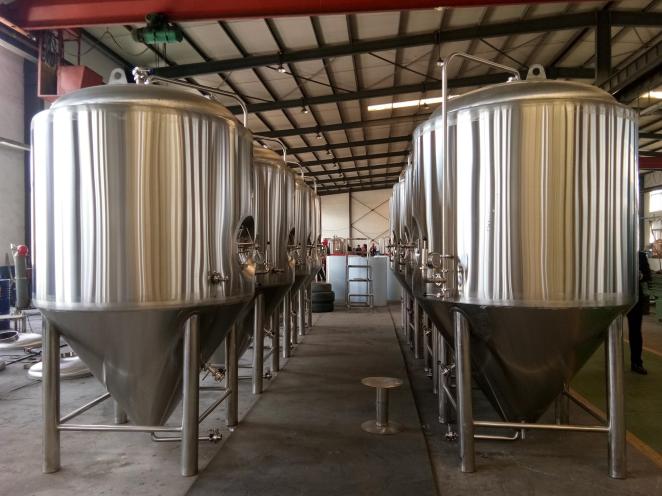 Contact us, let's talk more
Whatsapp: +86 15069158935