15 MM Short Pile Fire Resistant Indoor Athletic Turf / Cricket Turf Grass VT-GMD15
15 MM Short Pile Fire Resistant Indoor Athletic Turf / Cricket Turf Grass VT-GMD15
S-Sports series has features such as good elasticity, softness, smoothness, stability, and easy maintenance, with good movement and safety performance.
Product Details
Product Name:
Wholesale high-quality artificial football grass with best price
Pile heigh:
10mm-70mm
Gauge:
3/4, 5/8, 3/8, 1/2, 1/8, 5/32
Backing:
PP+Net,

PP+PP,PP+Feele,PP,PP+Net+Feele

Roll width:
from 2-5m
Roll length:
10mm-70mm which according to the field size
Packing:
PE film, PE bag
Loading port:
FOB Shanghai, Guangzhou or Requested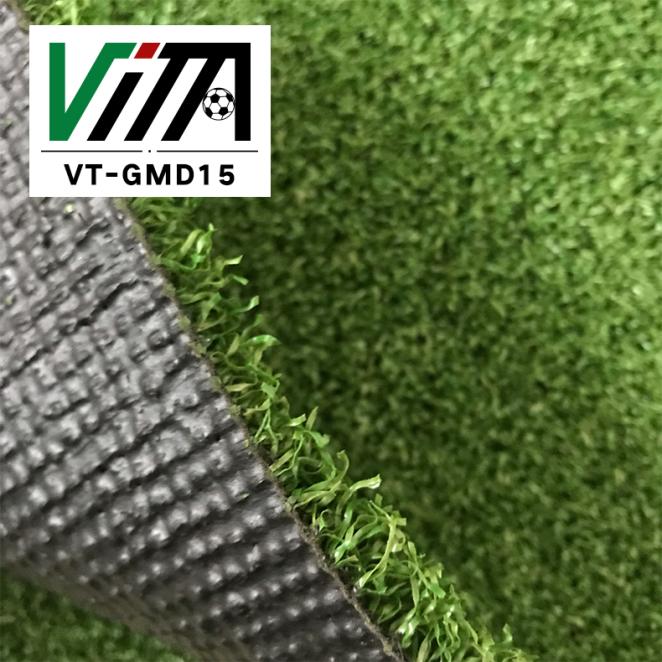 Advantages of VITA Artificial Grass for Sports Grass.
Low maintenance – generating savings on time and up-keep costs.
No watering – ideal where water is scarce or in hosepipe/sprinkler ban areas.
Better for the environment – no need for pesticides and mowing.
Durability with visual appeal – ideal for effective, low maintenance landscaping and play areas.
Ideal for areas of heavy usage – no more slippery, muddy areas.
All year round green – aesthetically pleasing to the eye no matter what time of year.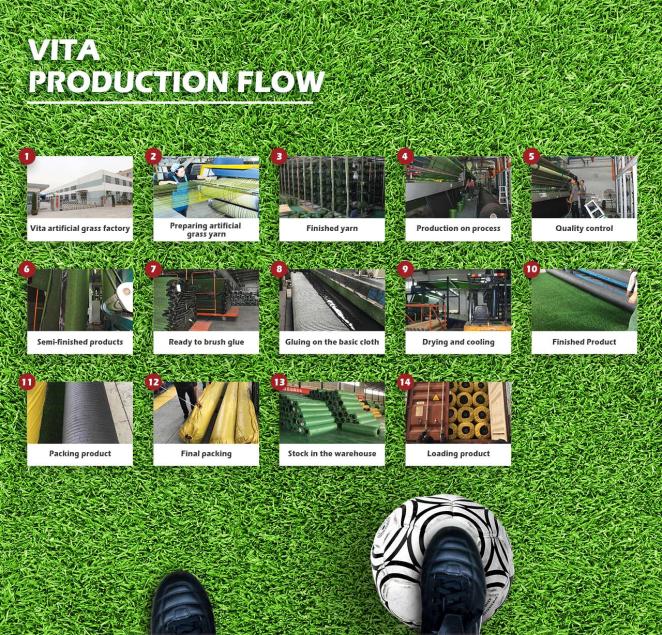 Application: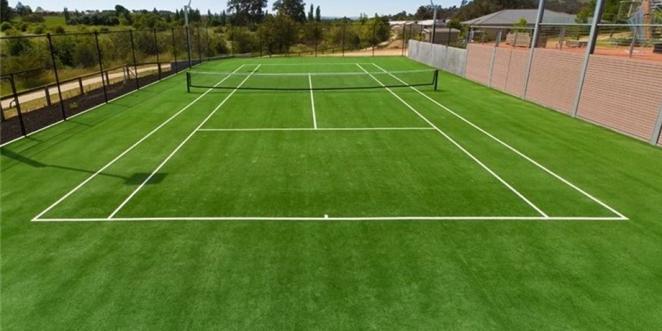 Company Profile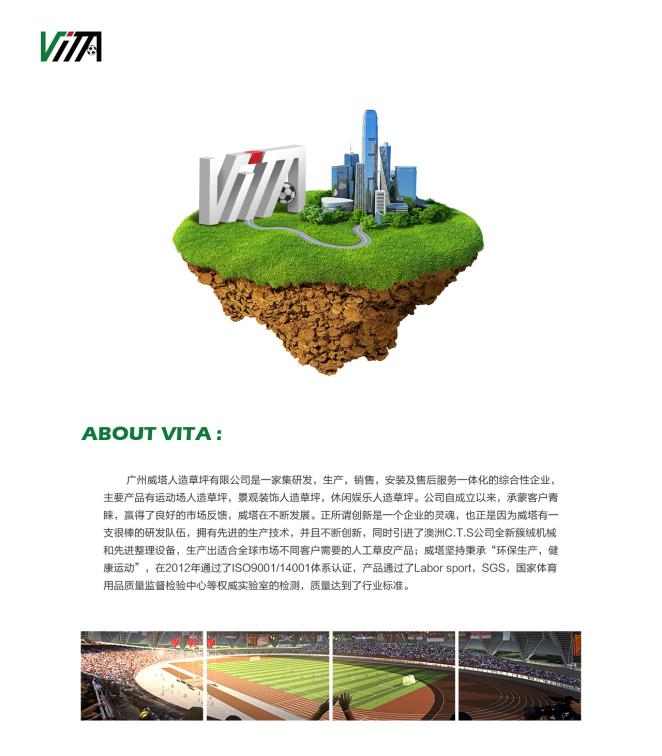 Guangzhou Vita mainly provides two types of artificial turf: one is for sports, such as football, tennis, hockey, baseball, golf, athletics, cricket and other sports venues and multi-purpose sports grounds; The other is for landscape, such as airports, apartments and various types of buildings, parking lots, home garden, restaurants, gas stations, park greening, stores, exhibitions, pools, pet mats, etc.
Lucy Zang
------------------------------------------------
Guangzhou Vita Artificial Grass Co.,Ltd
Address: Room 3055, No.128, Rd MenKouTian, TaiHe Town, Baiyun District Guangzhou City, Guangdong Province
Whatsapp/Phone/Wechat: 0086 135 3978 4060