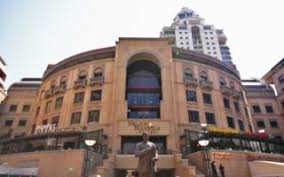 Membership

Free member

Registration Date

2020.04.11

Country/Region

South Africa

City

Johannesburg

Contact

Donovan moodley(Mr.)
Trading company suppling machinery and consumable products to the printing and packaging industry. Import Export

At Don Enterprise Export business unit we focus on providing solutions to all our customers needs including countries south of the equator. We have strategically aligned our in-house freight service to optimize the supply chain. In our bid to provide our customers with a hassle-free experience, we undertake the handling of container loading and documentation for a supreme customer service.

Integrity
Supreme morality is our principle on which we stand, obligation is our honor.
We are responsible for our acts and believe in treating people with justice, integrity and respect.

Quality
We endeavor to improve product quality in order to meet the requirement of our clients, employees and the society. Our unremitting pursuit remains in assuring our products are of superior quality. Don Enterprise focuses on the details of every product in order to manufacture high quality, high effective and economical products.

Our service In the age of high efficiency, fast and well rounded services, our company prides itself in the satisfaction of our customers.