2 in 1 hifu ultrasound machine treatment is safe and painless, and produces pictures of the inside of the body using sound waves. Ultrasound imaging, also called ultrasound scanning or phonographs, involves the use of a small transducer (probe) and ultrasound gel placed directly on the skin. High-frequency sound waves are transmitted from the probe through the gel into the body.
During the treatment, it not only for weight loss also for firming of the skin, gradually, it has gained the popularity among all big salons and clinics.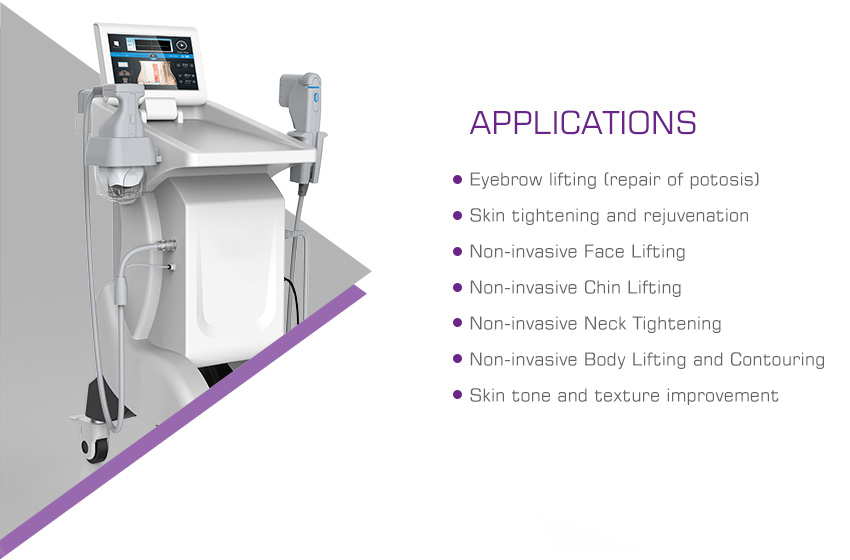 | | |
| --- | --- |
| nput power | AC 100V - 240V 50/60Hz |
| Hifu shots | 8000 shots |
| Operating frequency | 4MHz |
| Spacing | 1.0-10mm(0.5mm/step) |
| Output Power | 0.2-2.0J(0.1J/Step) |
| Focal length | 5.0 to 25mm(1.0mm/step) |
| Lipohifu shots | 600 shots |
| Single output area | 46*46mm2 |
| Single output points | 576 points |
| Warranty | 3 years with lifetime technology support |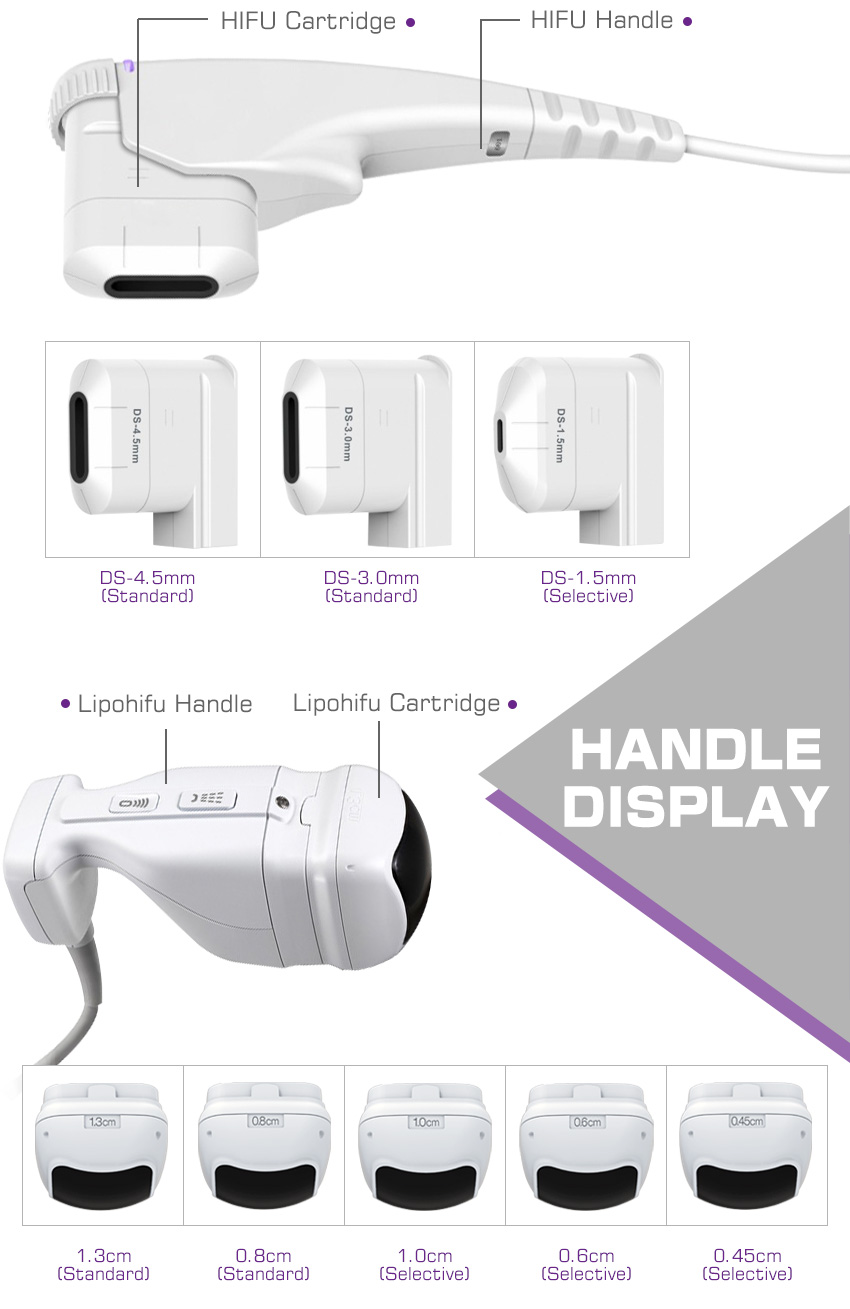 SKIN TIGHTENING
High Intensity Focused Ultrasound (HIFU) directly delivers heat energy to skin and subcutaneous tissue that can stimulate and renew the skin's collagen and thus consequently improving the texture and reducing sagging of the skin. It literally achieves the results of a facelift or a body lifts without any invasive surgery or injections, moreover, an added bonus of this procedure is that there is no downtime. This technique can be applied to the face as well as the whole body, and also, it works equally well for people of all skin colours, in contrast to that of lasers and the intense pulse lights.
BODY SLIMMING
The Lipo hifu system uses high-intensity focused ultrasound deliver uniform energy at precise depth (13mm) to destroy targeted subcutaneous fat non-invasively, causing a rapid local temperature rise, destroying targeted adipose tissue just beneath the skin in the abdomen and flanks, predictable results after a single one-hour treatment. It can penetrate the skin layers and reach the targeted fat tissue without harming skin or surrounding tissues. Meanwhile the metabolized contents (triglyceride, fatty acid) of cells will excrete out of body automatically by blood circulation and lymphatic drainage without harming human body.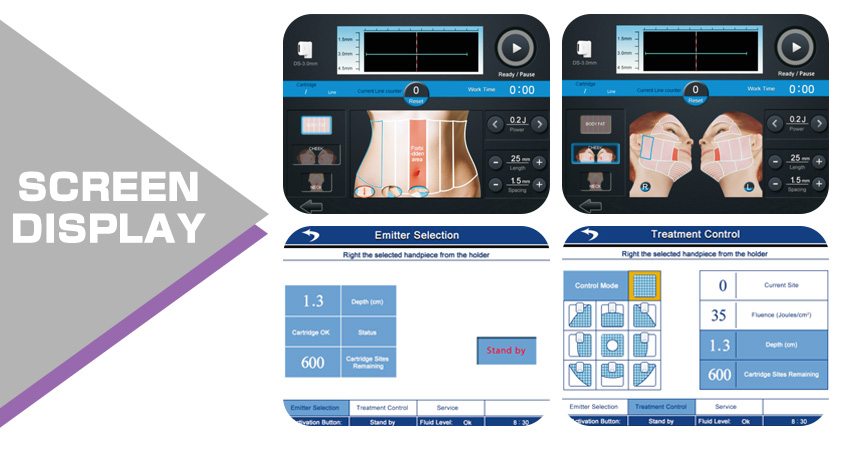 Ultrasound therapy will make people satisfied after one or two courses of treatment, also it depends on the skin condition of people are treated.
With the confidence and excellent technology of our Ultrasound therapy(Hifu machine), it is the best way for people to weight loss.