Mash System:
1.Inside surface:

SUS304

, Thickness:

2.5

mm
2.Outside surface: matte polishing stainless steel, Thickness:

1.5

mm

;
Thermal insulation material:

rock wall,

thickness:

80MM,
P

olishing coefficient: 0.

4

µm
3.

Materials

:

Stainless steel 304
4

.Heating method: steam heating

jacket, heating area:1.5m2,side and bottom part.
5.

F

eedstock

method: it

is designed

by s

eal pump to pump out design

,

Mash pump with high power and low speed.
6.

S

ealing method

:

Top pressure manhole feeding, overpressure automatic discharge function.
7.

Temperature measurement method:

PT100

temperature probe
8.

C

leaning method: CIP Fixed rotate cleaning ball

and sparage coil

.

top

manhole

,
9.

With:thermometer

, level a

ll necessary valves and fittings;
10.S

tainless steel legs, with screw assembly to adjust leg height

.
11.

Matching valve accessories
12.

Process: TIG welding, polished inside and outside, no welding dead, fluid quality assurance

.
13.

The upper part is equipped with a reducer and a connecting mixer.
14

.The internal mixing device is equipped with the connection speed reducer and evenly heated.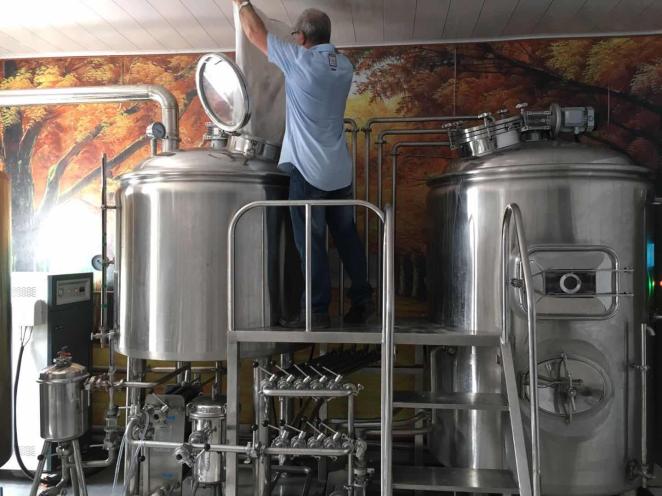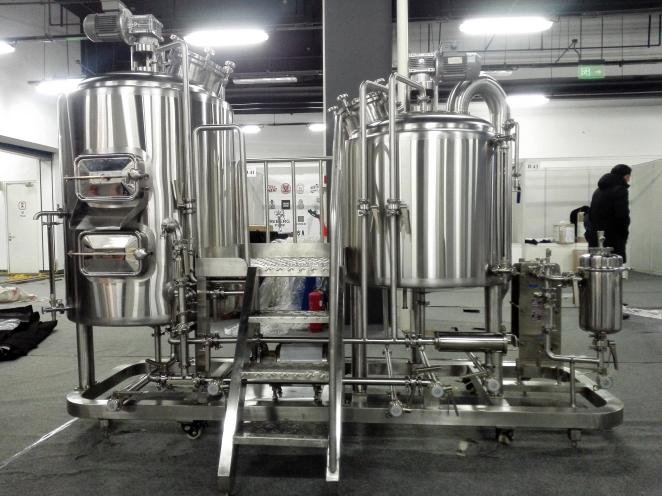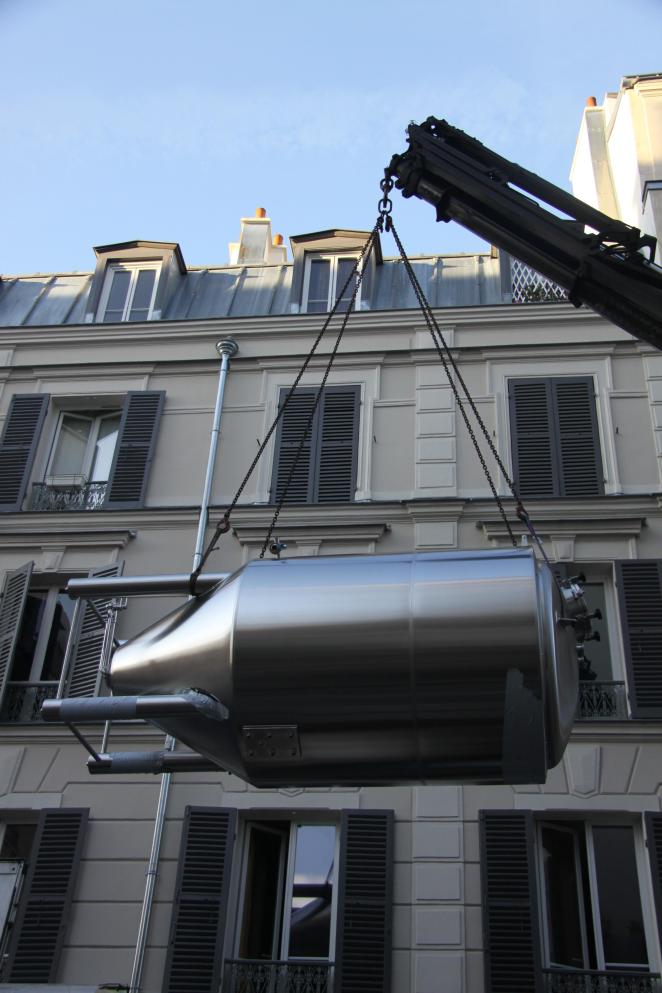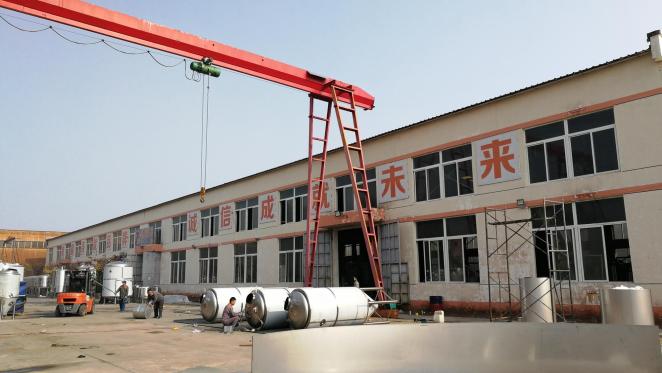 Shandong Zunhuang Brewing Equipment Co., Ltd is the brewing equipment manufacturerin China! We are specialize in 50L-5000L brewing equipment, have worked on more than 200 breweries since 2012.
If you are looking for brewing equipment, you are welcome to contact us?
Thanks and waiting for your reply!
Regards!
Stella Jin
Whatsapp:+86 15069158935