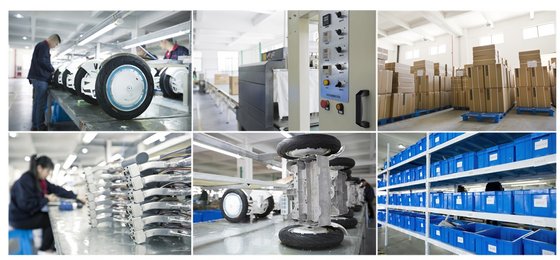 Airwheel Technology is an enterprise which highly values innovation. Driven by its slogan "Intelligent Pioneer· Go Green", Airwheel's leading products, namely intelligent electric personal transporters feature streamlined exterior design, portability and innovative concept of environmental protection. As a rising star of the low-carbon transport market, Airwheel Technology plans to launch more cutting edge products i.e. no less than 50 models in 3-4 product lines rolled out within 3 years.

Airwheel Technology(elsa at airwheel dot net owes its success to a competitive and innovative team. Initially founded in 2009, now the Airwheel team is staffed by 120+ talents from fields of software and hardware R&D, manufacturing, sales, after-sales and marketing. The core R&D team is rich in experiences of fuzzy software algorithm, altitude control, dynamic control and robots. Through over 5 years of arduous effort, the team has successfully overcome 4 major cruxes i.e. battery range, heat dissipation, safety and cost. Airwheel Technology holds over 50 patents and international certifications like CE, ROHS, UN38.3, MSDS, ISO9001, ect.

According to official statistics in 2014, Airwheel took in total 60% of domestic and overseas market share. Nowadays its massive distribution network has fully covered China, and has been extending throughout the world. Based on Airwheel's global strategy, overseas market plays an increasingly significant role contributing tens of thousands orders annually from successful distributors located in the U.S, Canada, U.K, Switzerland, the Netherlands, Sweden, Norway, Italy, Spain, New Zealand, Brazil, Peru, UAE, Singapore, South Korea, Thailand, Malaysia, South Africa, Egypt, etc.