2019 Manufacturer Wholesale Strong Durable Artificial Non/No Infill Soccer Grass VT-MCPRO30
VT-MCPRO30 soccer artificial grass is up to the extreme strains exacted on football pitch . such as stopping,starting,turning,sliding and playing on the filed.Water drains immediately ,Even after the heaviest showers there is no slip or mud.The pitch is functional year-found as it requires no mowing or seeding and is low-maintenance.
Vita Artificial Grass-Wholesale Fustal Artificial Turf For Soccer Filed Pitch Turf.A perfect stuffed football pasture, need not only your favorite Type VT-BMTDS30 infill soccer turf. it also needs a series of accessories to combine.then become a professional, long life, charming athletic field. VT-BMTDS30 soccer grass is extremely durable, and our athletic turf was designed to withstand the high demands of an athletic field year after year. Our sports turf systems can be used over 500 hours each year, without showing any signs of distress.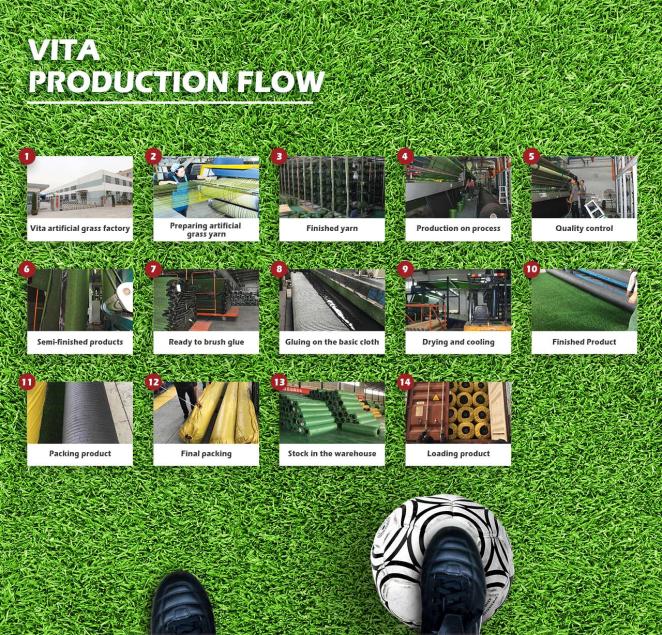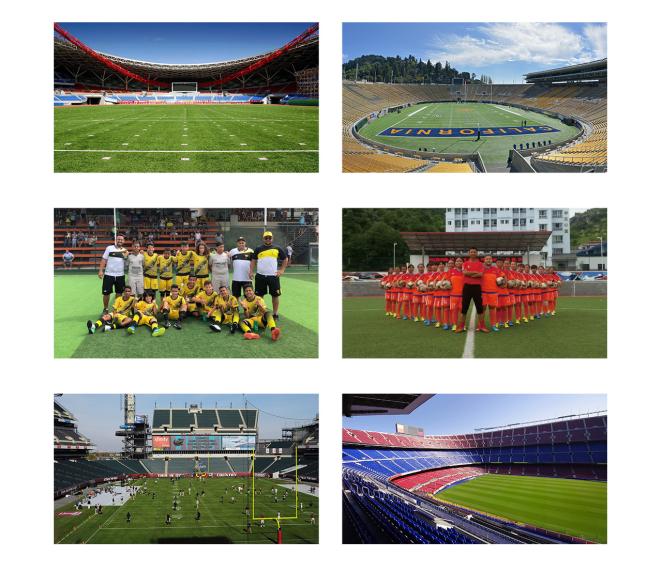 Accessories for the installation:
Glue: 10 kg / bucket . 100 m2 need 1bucket it stick the seaming tape with grass together and do not need to stick the cemend or asphalt ground
Slica sand: 0.42mm to 0.52 mm size .Silica sand can not use river sand, sea sand replace for installation, 25 kg slica sand for per sqm grass.
Black rubber granule:1-3 mm . 5-6 kg for per sqm grass, Each year should add about 10 %, rubber granule for the football field .
Joint tape: Material is PP. width 30 cm , length can be 300 m ,500 m and 600 m and 900 m.
Sand & rubber infilling machine: For big football field ,it need to buy this infilling machine
Electric Brush Machine: after infill the sand and rubber , using the eletric brush machine to brush up the grass.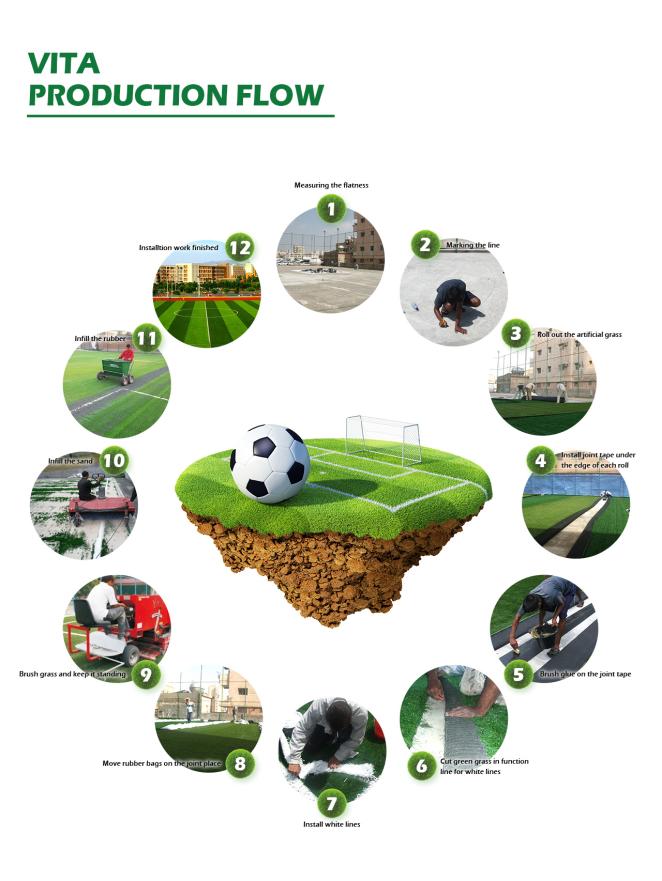 Contact details:
Contact: Lucy Zang
Whatsapp/Phone/Wechat: 0086 135 3978 4060