2020 Hot Sale China Professional Edge Banding Machine BCF506
bcamfer02
Advantage:
AUTOMATIC SINGLE-SIDED EDGEBANDING MACHINES
1. LOW INVESTMENT, LONG TERM RELIABILIT
2. BUILT ACCORDING TO THE SPECIFIC PRODUCTION REQUIREMENTS
3.PERFECT FINISHES WITH EVERY TYPE OF PROCESS AND TOP QUALITY FINISHED
4.GROUND-BREAKING TECHNOLOGY, FOR TOP PERFORMANCE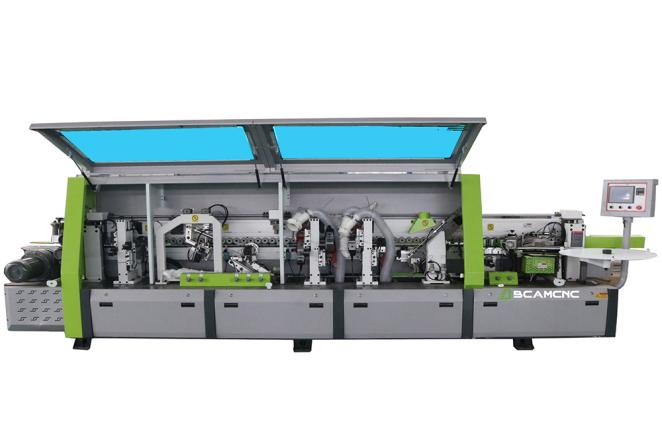 Edge Banding Machine BCF506 Details:
● Overall Size: 4500*1000*1600mm
● CE standard
● 5.5kw water cooling spindle (6000-24000r/min)
● Panel Height 10-60mm 0.39-2.36inch
● Thickness of Edge banding Materaialin rolls/Strips 0.4-3/8mm 0.55-2.51inch
● Panel Protrusion from Track 25mm 0.95inch
● Min Panel Lenth 150mm 5.9inch
● Min Panel Width (With length 150mm ) 85mm 3.34inch
● Min panel width (with length 250mm ) 50mm 1.96inch
● CNC PC Control system
● Track Feed speed 12m/mins 39.37ft/mins
● Pneumatic connection 7 Bar
● Glue Pot capacity ( Approx ) 2kg
● Glue pot Heating tine at 1/2 load ( approx ) 20 minutes
● With Pre-milling Unit 8kw
● With Pre-milling&Corner rounding unit 10kw
● Machine Total power 24kw ( 380v/50hz/3p )
About BCAMCNC:
BCAM has more than 15 years experience, and has built and installed thousands of machines for industries including Aluminum & Metal Composite Cladding, Sign making, Graphics & Print Finishing, Cabinetry, Woodworking, Plastic Fabrication, Metal Fabrication, Foam Packaging, Point of Purchase, Solid Surface and many more sectors and specialty areas.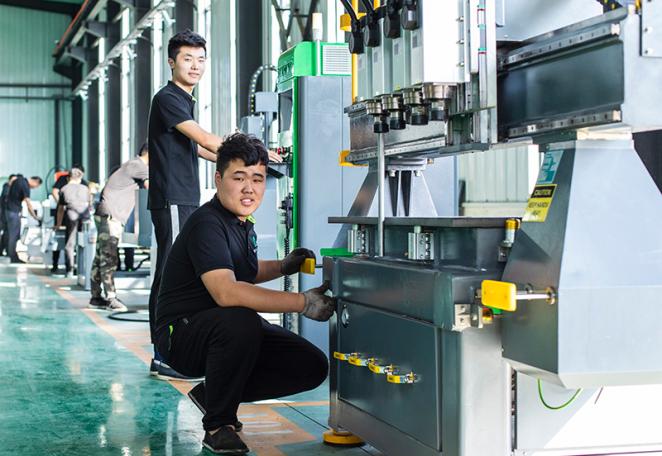 Contact Us
Edge Banding Machine BCF506

TEl:+86 0531 6786 4283
Add:Room 1502-2,Floor15,Aosheng Building,No.1166 Xinluo Ave,Jinan City,Shandong PR,China