OZ-D series ozone generator
IGBT technique (from Germany Infineon Technologies AG) is adopted in this series of ozone generators. Ozone is generated by corona discharge, and the discharge chamber is composed of de-hydroxyl tube-form generators. Particular anti-backwater design makes it service life much longer than that of ordinary factories. Modular design is adopted in electrical circuit. Dielectric element, pipeline and fastening for conveying ozone are all ozone-resistant to ensure long service life, enough corona density, low temperature, and much higher ozone concentration.
Constituent
3.1 Generator unit (electric board, high-pressure generating unit and the discharging unit), stainless steel cover, 65L air compressor (some products may have not 65L air compressor), current meter, Taiwan 150 blower, connecting pipes, ozone adjustment unit and indicating lamps etc.
Applications:
(1) Swimming pool;
(2) Refrigeratory disinfection;
(3) Medicine, food procession production-line sterilization and oxygenation;
(4) Food equipments, production water, bathroom disinfection;
(5) Prevent mildew and keep fresh on egg, fruits, vegetable, and food.
Major Advantages:
1) Patented dehydroxylation quartz structure
2) Continously adjustable Ozone output;
3) Air cooling;
4) Stainless steel casing;
5) Long life discharge cell, continuous running;
6) Two type gas source: compressed air or oxygen;
7) 60L/Min air-pump integrated
8) Option for built in drying and heating system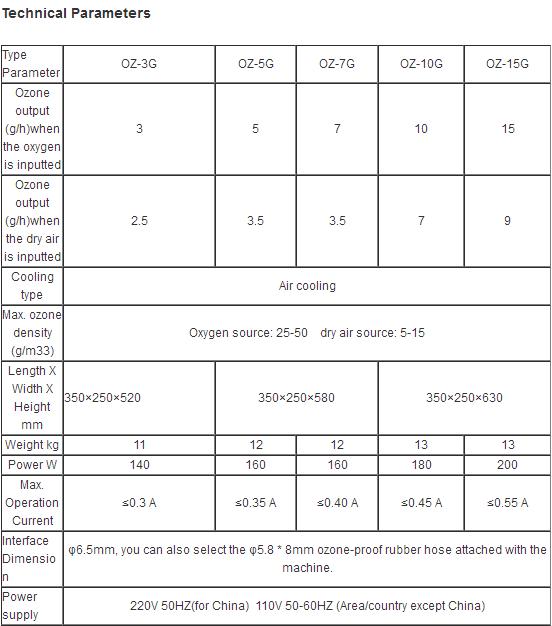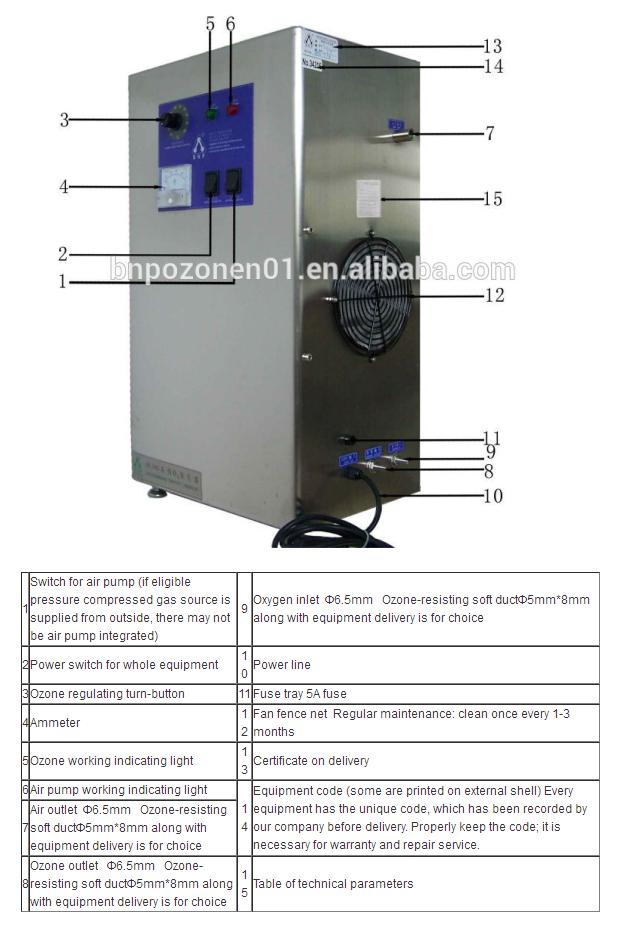 How to use the product?
1. No air dryer, no oxygen source. And ozone will be generated though the ambient air.
2. Order our OZ-D series product and there is inbuit heated dryer. And ozone will be generated through dry air.
3. Use external air dryer, for example, silica gel if necessary.
4. Use oxygen source if nesessary.