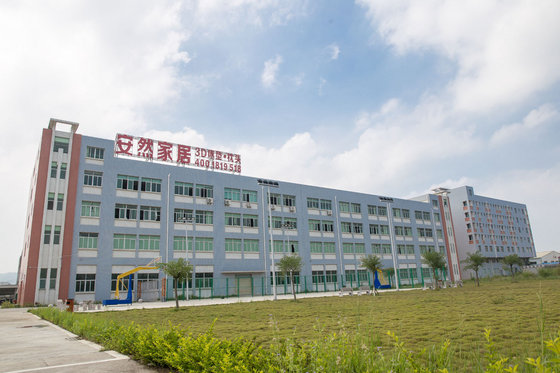 Fujian Anran Textile Technology Co., Ltd. specializes in the R&D of high-tech weaving and knitting materials as well as the production and marketing of their finished products. With a staff of over 200 and a floor area of 60,000 sqm, including the plant area of 40,000 sqm, the company has been certified to ISO 9001 quality management system and ISO 14000 environmental management systems.
With the most advanced warp-knitting machines from Germany, Anran now owns over 150 sets of textile machines, including warp-knitting machines, beaming machines and setting finish machines.
Anrans main business covers the following areas: 1. supply of its textile materials: 3D spacer fabrics, 3D materials, 3D mattress materials, 3D mattress mesh fabrics, sandwich mesh fabrics, sandwich mesh, warp-knitted mesh fabrics and other mesh fabrics, with thickness of 1-50 mm, width of 100-420mm and weight of 100-4000gsm; and 2. OEM services for finished products made of 3D materials: 3D cutting pieces, 3D bindings, 3D mattresses, 3D pillows, 3D seat cushions, 3D backrest cushions and etc. With air and moisture permeable, easy-to-wash, fast-dry, anti-mite, anti-bacterial, anti-static and radiation-proof features, our products are widely used in the fields of soft beds with mattresses, bedding, baby supplies, auto supplies, footwear and garments.
Selling Categories
- Textiles & Leather Products >> Apparel Fabric
- Textiles & Leather Products >> Bedding
- Textiles & Leather Products >> Home Fabric
- Textiles & Leather Products >> Upholstery Fabric
- Textiles & Leather Products >> Home Textile