4 in 1 Smartphone Flashlight Kit
Realizing 4 different functions with combinations of 5 contents
Cellphone Accessories, Outdoor, Safety, Gift/Promotion, DIY, Toy Market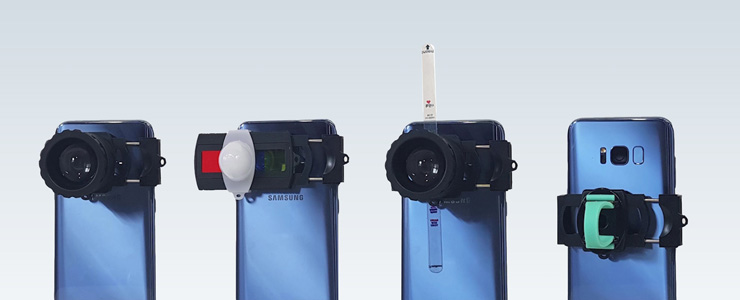 Function 1. Flashlight Booster(Maximize brightness of smartphone LED flashlight)
Base Clamp
SPEC.
Illuminance: 4~13Lux, 4 times brighter than normal smartphone LED flashlight(In the distance of 3M)
Reaching Distance : 30~70M

Use:
Going back home at night
Fixing a car at night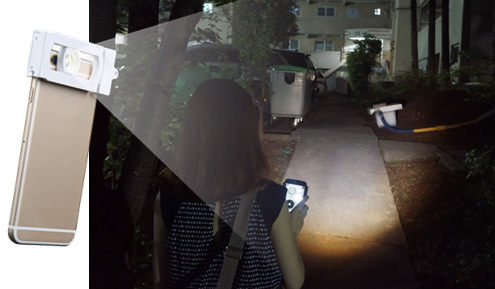 Function 2. Flashlight Booster(Maximize brightness of smartphone LED flashlight)
Base Clamp + Zoom Lens
SPEC.
Illuminance: 100~700Lux, 80~200 times brighter than normal smartphone flashlight(In the distance of 3M)
Reaching Distance : 100~200M

Use:
Night hihking, Camping, Fishing, Traveling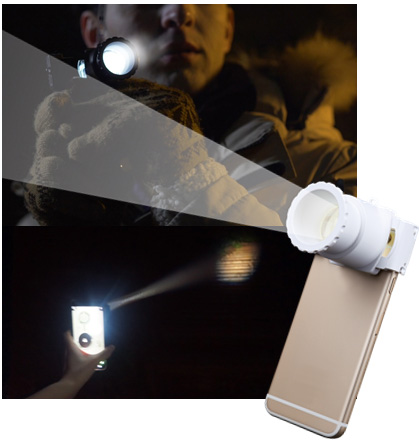 Comparison
Without TRANSBEAM VS with TRANSBEAM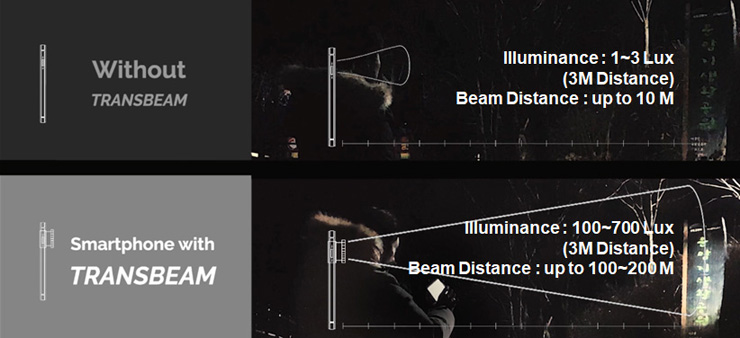 80~200 times brigher with beam distance of up to 200M
BEFORE(without TRANSBEAM)
AFTER(with TRANSBEAM)
Up to 200 times brigher than using a normal smartphone flashlight
ZOOM IN
ZOOM OUT
Function 3. Color Changer(Switch color to red, green, blue, amber)
Base Clamp + color Filter(+Mood Lamp Cover)
Use.
Red(Safety, Emergency signals)
Green(Outdoor, Animals aren't frightened)
Blue(Outdoor, Fishing)
Amber(Safety, Clear in the fog or rain)

Creating an atmosphere
Cheering(Sport or concert)
Protesting
Party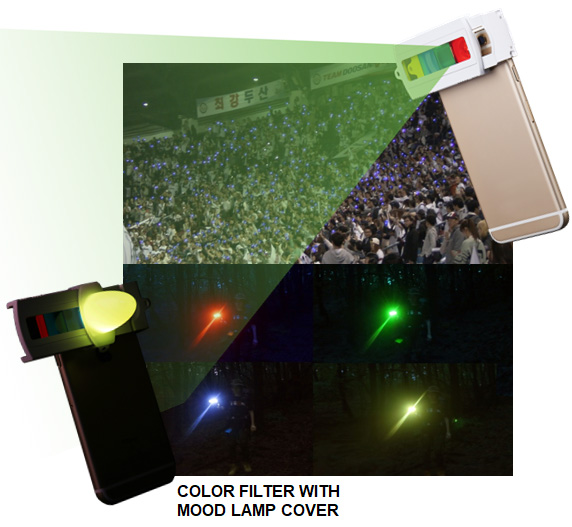 Function 5. Finger Holder
Base Clamp + Finger Holder
Slide to attach 360 degree Rotatable finger holder to the base clamp, You can place a smartphone anywhere you want within your palm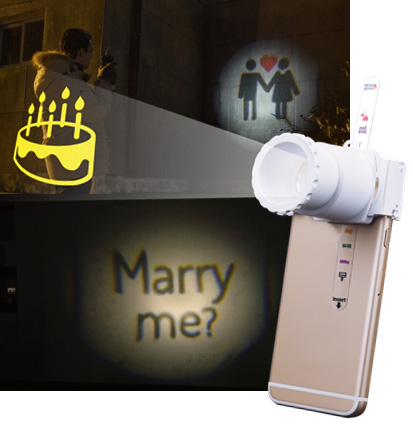 Intellectual Property List
No.
Patent Application Name
Application Date
Nation/Patent Type
Application/Registration No.
1
Mobile phone flash light concentrator
2016.11.15
South Korea, Invention Patent
10-1803835
(Registered in Nov. 2017)
2
Mobile phone flash light concentrator
2016.11.15
South Korea, Design Registration
30-0933920
(Registered in Nov. 2017)
3
Mobile phone flash light concentrator and color changer
2017.5.31
South Korea, Invention Patent
10-2017-0067909
4
Mobile phone flash light concentrator and color changer
2017.6.15
PCT, Patent
P17H0071
5,6,7,8
Mobile phone flash light concentrator and color changer
2017.7.25
South Korea, Design Registration
30-2017-0034313
30-2017-0034314
30-2017-0034315
30-2017-0034316
9
Mobile phone flash light concentrator and color changer
2017.11.1
China, Invention Patent
Application No. TBD
Additional Information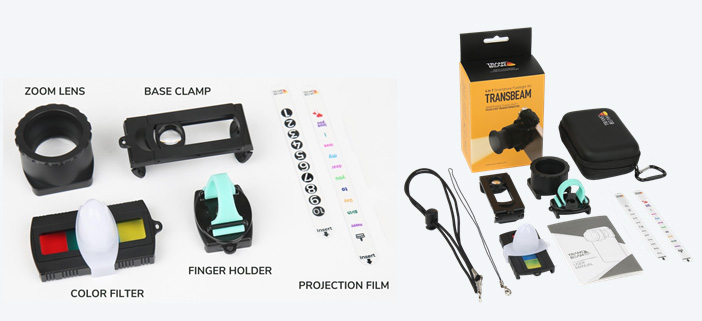 One unit contains BASE CLAMP, ZOOM LENS, COLOR FILTER, FINGER HOLDER, 2 PROJECTION FILMS, 2 STRINGS, HARD-SHELL POUCH, USER MANUAL, PRODUCT PACKAGE.
All the contents(photo on the left) can be kept in a hard-shell pouch when they are not used.
Each module has a tiny hole where you can connect it with a string(String1), Modules with the string can be attached to the neck strap(String2).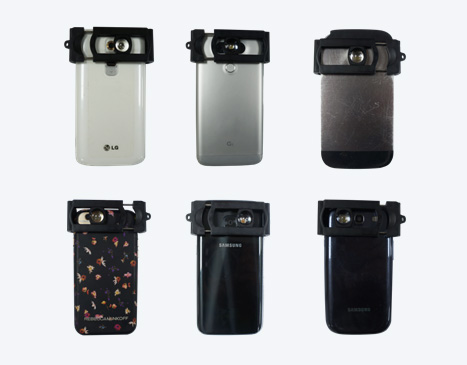 Compatible with any size of smartphone model with width range of 65~93mm.
(Some models have limited use, iPhone 5 or SE need to be used with a phone case)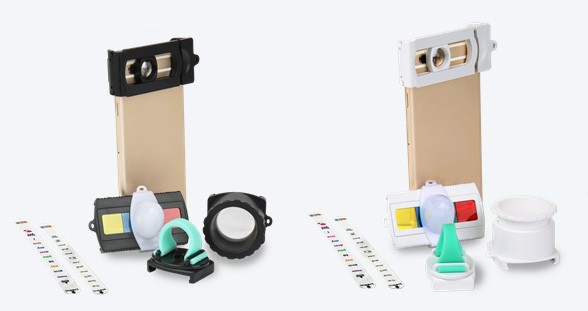 Main product colors are black and white
Color can be changed depending on the quantity ordered