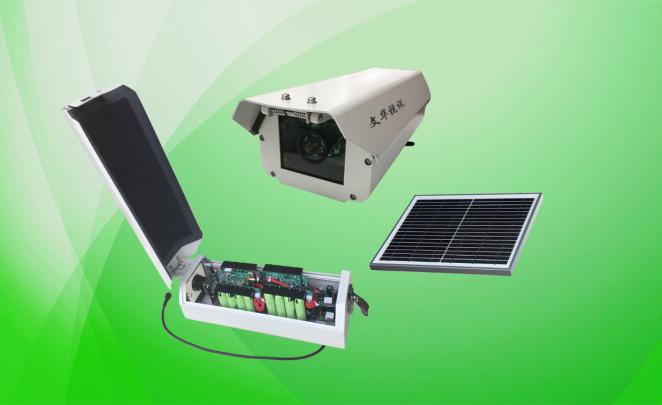 Name: 3G 4G 5.0mp Wake up Sleeping mode outdoor solar snapshot time lapse camera
Model : WH_5M0FGS_G_BSS4(built in 4cells libattery and 30W solar)
WH_5M0FGS_G_BSS8 (built in 8cells libattery and 30W solar)
WH_5M0FGS_G_BSS12 (built in 12cells libattery and 30W solar)
WH_5M0FGS_G_BSS16 (built in 16cells libattery and 30W solar)
Main features:
1. There exists CMS for mass storage, which can manage up to three thousand front snapshot cameras and ten customer consoles to access on line at the same time, B/S and C/S software can be optional
2. Support up to 5.0 Megapixel (2560x1920) image resolution
3. Built-in Web server for preview and configure via IE
4. Support 4G/LTE/WCDMA/GSM/GPRS/EDGE Mobile Network, Camera transmits HD Pictures to any FTP Server by mobile Sim card, Live video viewing is optional
5. Store and forward function. When 4G network is not well, camera will automatically switch to 3G network. When 3G network temporary is not available, the pictures will be stored in the camera memory and then be forwarded to the CMS or to FTP server when the mobile network is available
6. Supporting several power supplier modes: A. Main power supply (DC12V±10%) B. Camera has Sleeping mode function with Ultra low power, 30W solar panel to powered camera built in Libattery directly
7. Supporting multi communication ways (SMS, Email, FTP and smart and scalable integrated PC software).
8. Picture snapshot trigged by several ways: A. On scheduled time B. SMS or dialing ( SMS can wake up camera to trigger snapshot) C. External signal triggering. The camera can provide two on/off alarm signal interfaces, this function is optional
9. Watchdog built-in assure its stability
Specification:
Parts

Model

WH_5M0FGS_G_BSS4 WH_5M0FGS_G_BSS8 WH_5M0FGS_G_BSS12 WH_5M0FGS_G_BSS16

Camera

Image Sensor

1/2.5" 5- megapixel CMOS

Min. Illumination

Color: 0.2Lux F1.2, B / W: 0.02Lux F1.2

Electronic Shutter

1/25s~1/100,000s

Lens Mount

C/CS

Compression Standard

Picture Format

JPEG

Video H.264

Optional

Image

Max. Resolution

2560x1920

Video Parameter

Saturation, Brightness, Contrast adjustable

GSM/GPRS

Network

Protocols

TCP/IP, HTTP, FTP, DHCP, DNS, DDNS, NTP

Frequency bands

LTE (FDD): B1, B3, B8

LTE (TDD): B38, B39, B40, B41

DC-HSPA+/HSPA+/HSPA/UMTS: B1, B5, B8, B9

TD-SCDMA: B34, B39

EDGE/GPRS/GSM: 900/1800 MHz

Maximum data transmission rate

DC-HSPA+: Downlink:42 Mbps, Uplink: 5.76 Mbps

LTE TDD: Downlink:112Mbps, Uplink: 10Mbps

LTE FDD: Downlink:150 Mbps, Uplink: 50 Mbps Bandwidth 20M

Media Transportation

FTP

Interface

Intelligent Notify

Power Failed, Storage exception

PIR interface

Support external PIR, Optional

Alarm Input/output

2/1 channel, Optional

Local Storage

Support SD card storage, Optional

SMS

Support

Basics

Anti-flicker, Heartbeat, Password Protection

General

Operating Condition

-10°~60° Humidity 90% or less

Weather Proof

IP66

Power Supply

Support DC12V±10% and solar panel powered camera built in libattery directly

Power Consumption

0-10mA, 0.1W sleeping mode; 5W max working mode