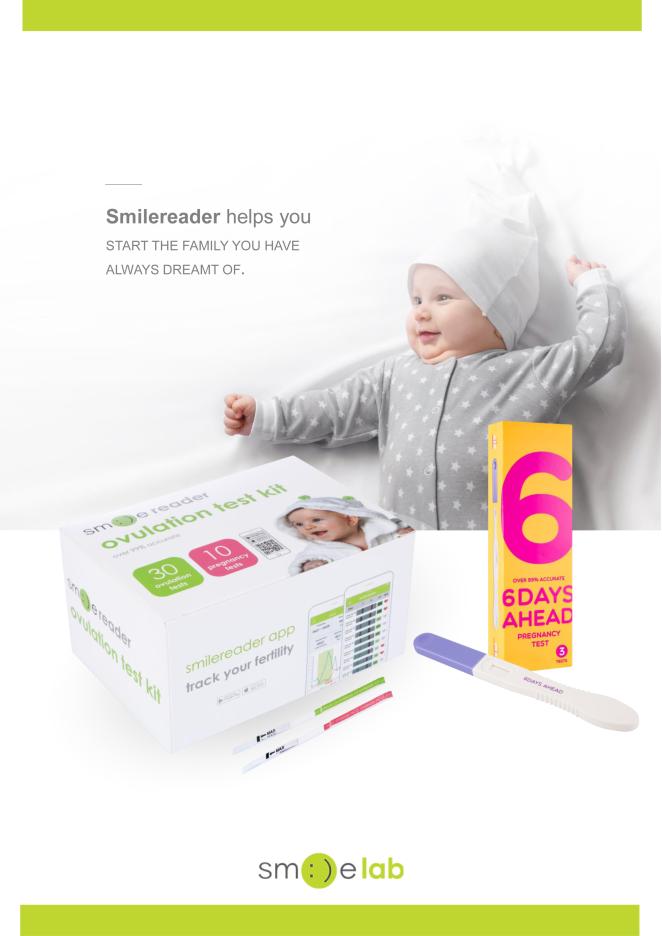 Smilelab
Smilelab aims to be a strong supporter during the process of pregnancy, childbirth, and parenting for prospective parents who are planning to have a family.

The main products are the ovulation test and pregnancy test; the ovulation test has the highest market share of more than 50% in the relevant market in South Korea and is the first in the market share.

Established in 2013, we have been making an effort to provide an integrative solution from pregnancy to childcare through continuous product research and development.
6 days ahead
- Early test to check if the user is pregnant 6 days earlier the next expected menstrual period.
- 1 pack has 3 midstream tests.
- Each test is individually packed in a pouch.
- 150 packs in a carton.
- EC certificate and FDA.
- EXP date : 2 years from the manufacture date.
- Products made in China.
Links to
- See our company website :
- Download company brochure :
https://smilelab.en.ec21.com/storefront/downAttachFile.do?homeUrl=smilelab&fileId=FI02658371
- See our products on Amazon.com(US) :
https://www.amazon.com/s?me=A1XUHMRG4GX1PP&marketplaceID=ATVPDKIKX0DER