6000kg Forage Process Cutting Chopping Farm Machinery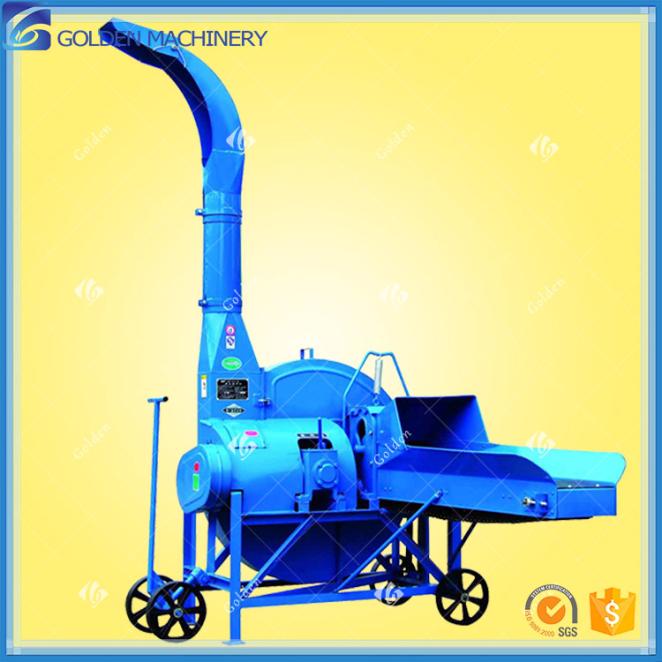 FORAGE CUTTER FOR SILAGE SOLUTION
Nowaday preserving feed for livestock doesn't always mean putting up sun-dried hay, silage process can provide sufficient & nutritious feed for them.Therefore silage is an important thing for farmers. Before the harvest season is coming, farmers will prepare job for silage process accordingly. Choosing a suitable forage cutter will bring great convenience. On the contrary, choosing a poor quality forage chopper will bring you economic losses and reduce work efficiency. Below we will introduce a durable chaff cutter machine, I hope our guaidence is useful to you.
WHY DO FARMERS MAKE SILAGE?
Silage is fermented, high-moisture stored fodder which can be fed to cattle, sheep and other animals. The grasses are cut and then fermented to keep as much of the nutrients (such as sugars and proteins) as possible. The fermentation is carried out by microscopic organisms living in the grass. ... Fermentation at higher pH results in silage that has a bad taste, and lower amounts of sugars and proteins.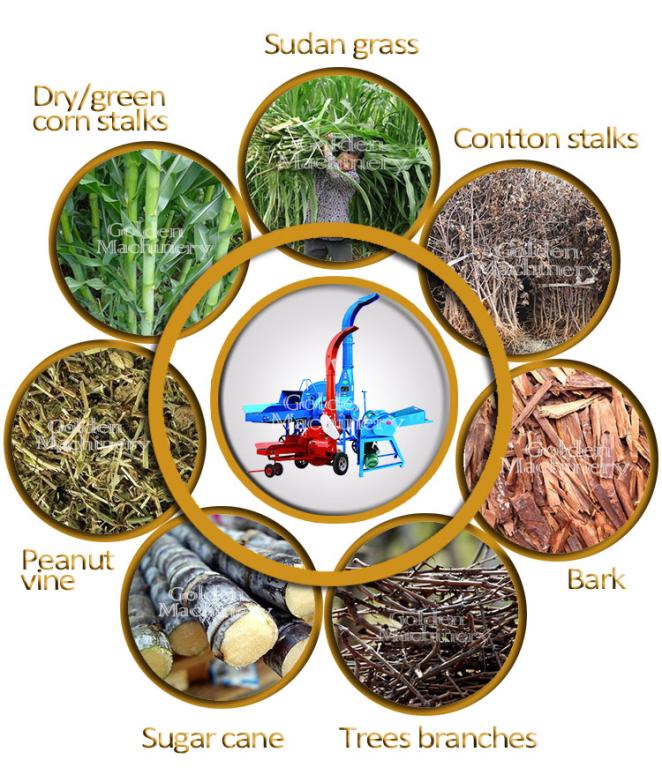 WHAT CAN OUR FORAGE CUTTER DO?
Chaff Cutter is a silage crushing device driven by motor or diesel used on the farm or mounted on tractors in the field. Fodder Chopper can cut corn stalks, haulm straw and other crops and pasture for making silage fodder. The materials can be alfalfa, oats, wheat, cotton stalk, bark, straw, barley, jowar, hay, corn, corn stalk, squeezed sugar cane, napier grass, various plant straws below 50mm in diameter can be chopped (including cotton stalks and branches)
Chop the silage the correct length. Silage should be fine enough so that when it is packed, oxygen can be quickly eliminated for good fermentation, but long enough for cud chewing by cows. Alfalfa haylage should be 3/16 of an inch in length, unprocessed corn silage should be approximately 1/2 inch, and processed corn silage should be 3/4 inch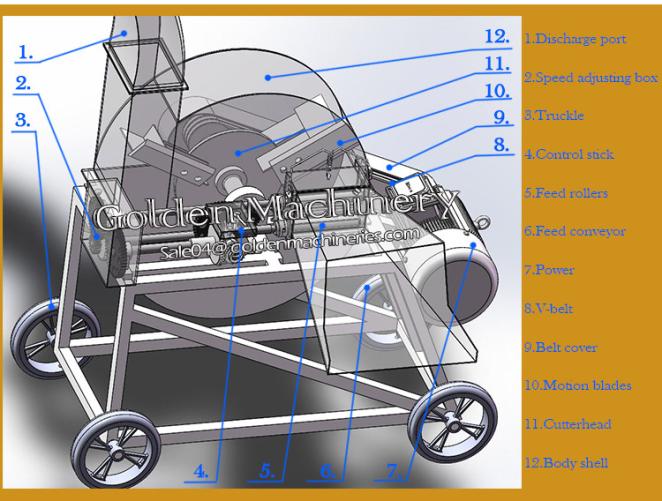 OUR FORAGE CUTTER FEATURES
n Entire steel structure, portable, small & light.
n Special device to ensure the safety on operation.
n The grass roller adopts cross shaft, with an advantage of compact structure, running agility and simple installation.
n Multi-choice driven; motor, diesel engine and tractor. It is especially suit for the electric scarce areas.
n The blade adopts high quality steel, through special technology processing, it is super wear-resistant and fixed by high strength bolt to ensure the safety when running.
n High performance-cost ration.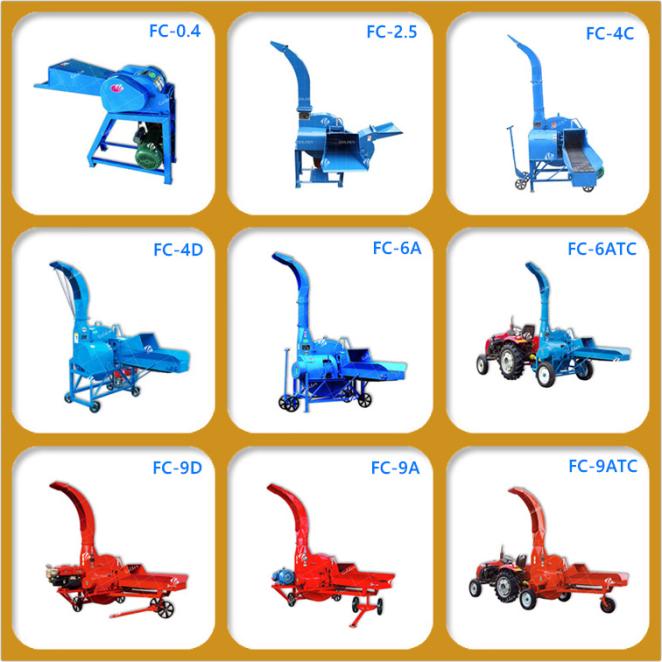 TECHNICAL DATA
Model

FC-2.5A

FC-4C

FC-6A

FC-9A

Capacity (t/h)

1-4

2-8

3-15

3-20

Applied Motor (kW)

4

5.5

7.5

15

Applied Diesel Engines (hp)

8

12

15

28

Size (mm)

1150*1230

*1695

1020*1520

*2756

1968*2147

*2756

2620*2140

*3390

Weight (kg)

165

310

450

910

Chain Conveyer

no

yes

yes

yes

Feed Rollers

no

yes

yes

yes

Tractor Linkage Device

yes

no

no

no

Diesel Engine Mounting

optional

optional

optional

optional

Pneumatic Tire

no

no

optional

optional

standard device optional device unavailable device
*Business Contact Info

*

:
Email

:

info

AT

foragecutter.com
Mob(Whats):+86-18272564146
Skype:zmjoy12
*SNS Link*
Facebook:
Youtube: