7 layers air bubble film machine- (model:MX-W150SA)
Introduction of bubble film machine
This bubble film laminated machine absorbs domestic and international advanced technology, through a large number of production practices, development, innovation.
1. Main parts: three extrusion parts, three electrical control parts,one aluminized film unwinding units, forming part and winding part;

2. Bubble film machine mainly use LDPE,LLDPE or RECYCLE LDPE to produce PE air bubble film.
3. The film width is from 1000mm to 2500mm ( shorter film can be also made by inserting a deckel in the die lip).
4. Be able to produce 7-layer air bubble film.
5. Same natures with air bubble film machine, this machine can produce 2, 3 or 5 layers air bubble film, can laminate the bubble film with aluminum film, brown paper and other with PE thin film into seven layers laminated films with special use.

6. Be able to manufacture various specifications of bubble between Φ6mm and Φ30mm and forming mould with different heights.
Section of bubble film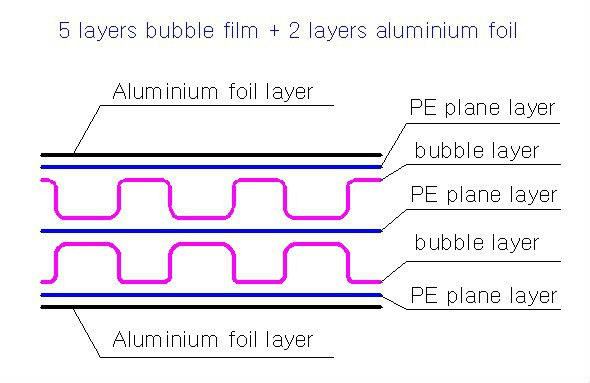 Finished product of bubble film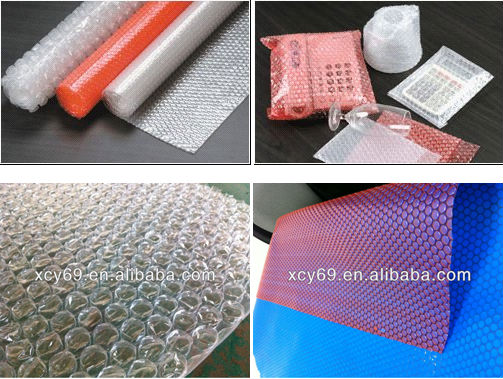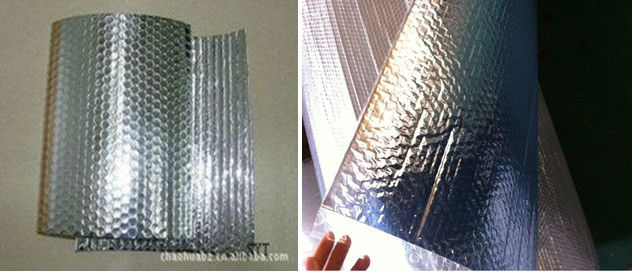 1) Packaging eletronic components, not only can prevent eletronsatic, but also play the role of shock absorption shockproof.
2) Use in house building. Cut off the outside world more than 80% heating, heating reflection, heat insulation, anti-radiation,resist UV that penertrate from wall and window.
Features of bubble film machine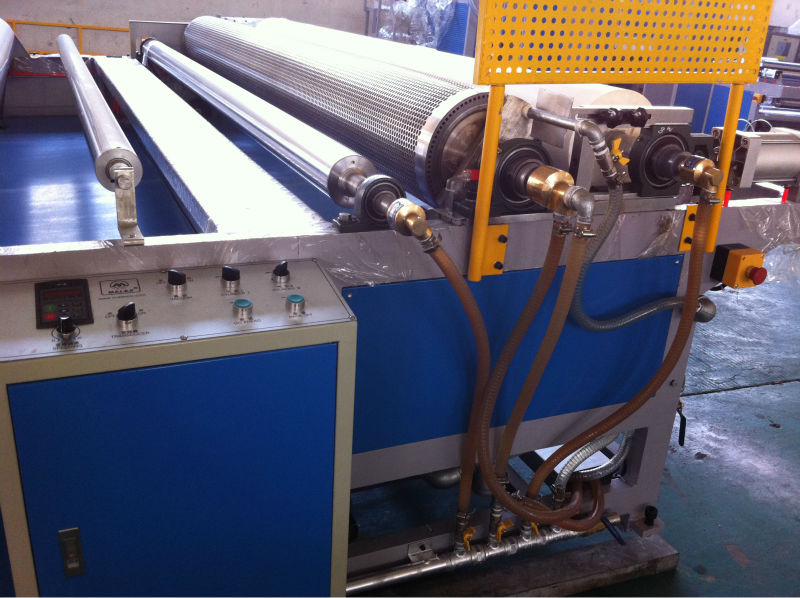 ***Inner recycling water cooling forming roller, the effect will be much more ideal and perfect.Real output speed is 1500 meter per hour.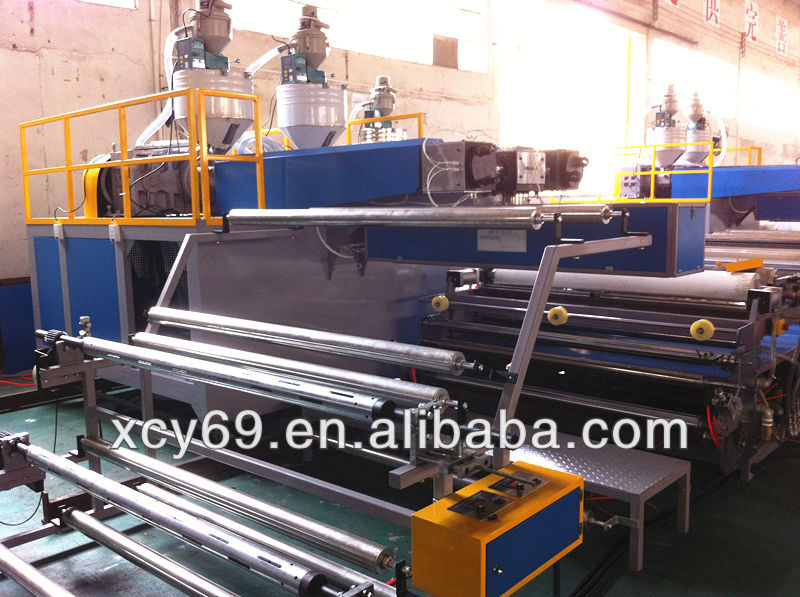 ***Magnet powder tension system for limination rack, be able to liminate bubble film quality perfect and ideal.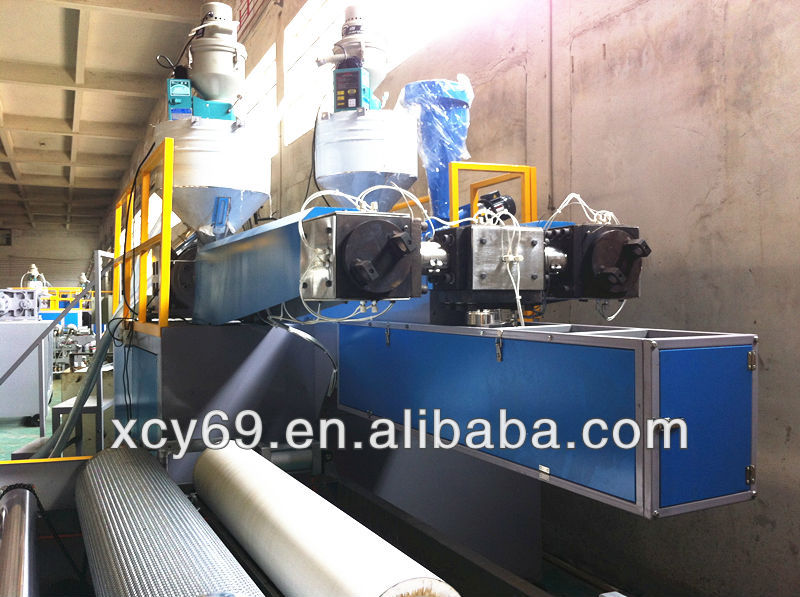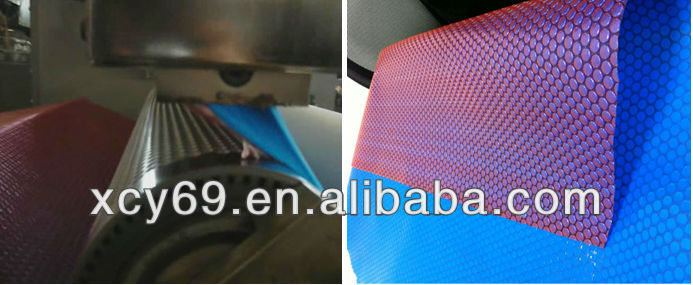 ***For twin screw extruder, there are two screws to control two layers film, thickness of each film can be adjusted separately.

Magnet powder tension controller In-line edge trimmer unit

Inliner Perforator Inline Slitting

Auto Cutting and Winding Inner Water Cooling Bubble Roller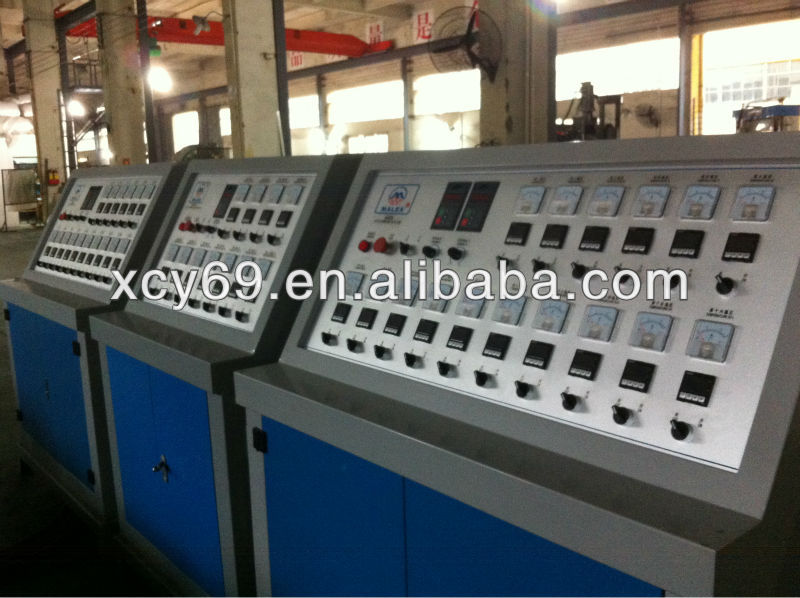 3 electric control boxes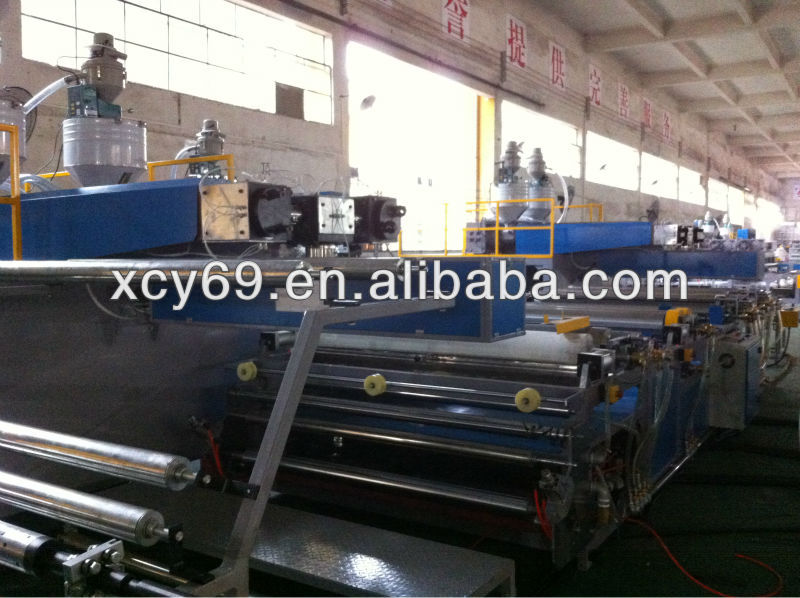 3 extrusion part
Sketch Map of 7 layers bubble film