Q: Can you print our logos on the tent?
Yes. Customized logos can be printed on the tent fabric according to your requirements.
Q: Is that factory price?
Yes. We assure you all prices are based on factory.
Q: Does your tent be able to installed repeatedly? What is the life span?
Our tents can be assembled and dismantled easily and repeatedly with small transportation size. The lifespan of aluminium framework can reach 15-20 years, and 5-8 years for PVC fabrics depending on different conditions of usage.
Q: What documents are available?
A full range documents including structural drawings, packing list, installation manual and relative certificates can be provided. Moreover, customs declaration is provided. We provide one-stop service for you.
Q: LIRI Order Process
1. Contact with Liri sales team
↓
2. Provide size and usage information to Liri sales team
↓
3. Liri sales team will Offer design and quote
↓
4. Confirm design and quote
↓
5. Confirm all details and sign a contract
↓
6. Deposit Payment
↓
7. Confirm 3D drawing
↓
8. Start production (Lead time 25 days)
↓
9. Track production and feedback
↓
10. Finish Production
↓
11. Inspect tent quality
↓
12. Balance payment
↓
13. Arrange shipment Yes (Liri Arrange)
↓ No (Arranged by buyer)
14. Guide installation Yes (Arrange skilled supervisor)
↓ No (Set up by buyer)
15. Offer After-sale service and follow up for 5 years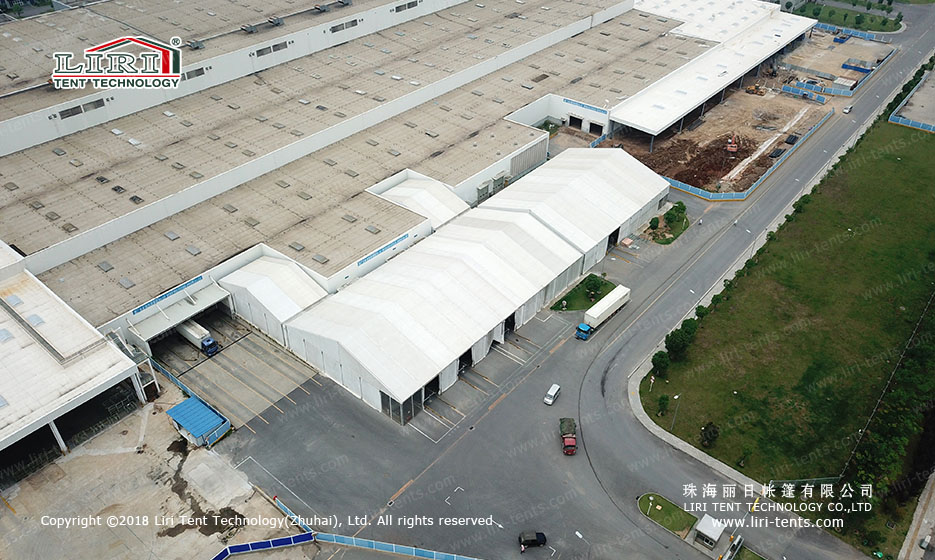 For more information, please feel free to contact us.
Tel/whatsapp/wechat: +8618826219960