Product Application APEC Brand AIW series Ironworker features multiple functions, including: punching all kinds of holes (round hole, square hole, oblong hole), louver punching, steel plate punching, flat bar punching, angle steel punching, C-channel punching, H-beam punching, I-beam punching, profile steel shearing (channel shearing, I-beam shearing, round/square bar shearing, flat bar shearing, T-bar shearing, steel plate shearing, angle steel shearing), notching, press brake, angle steel notching , bending, pipe notching. It comes standard with: quick-change coupling nut & sleeve, squaring arm with scale, electronic back gauge, gauging table with stops, punching base table, safety guards and more. We can design any special tools according to your metal fabricating requirements.

Main Features
1. High-Quality Components & System.
a. Main Electrical component: Schneider
b. Valve: Yuken
c. Pump: Hydromax
d. Oil Seals: DZ
e. Timer Relay: OMRON
f. Motor: Siemens
2. Cost-Effective AIW SERIES Hydraulic Ironworker With a Very good price/performance ratio Various AIW SERIES Hydraulic Ironworker capacity from 45T to 400T to meet your requirement.
3. Stable Performance & Reliable Quality AIW Series Hydraulic Ironworker use hydraulic transmission. Lightweight, low noise, reliable performance.
4. Simple Operation The operation of hydraulic ironworker is controlled by a footswitch.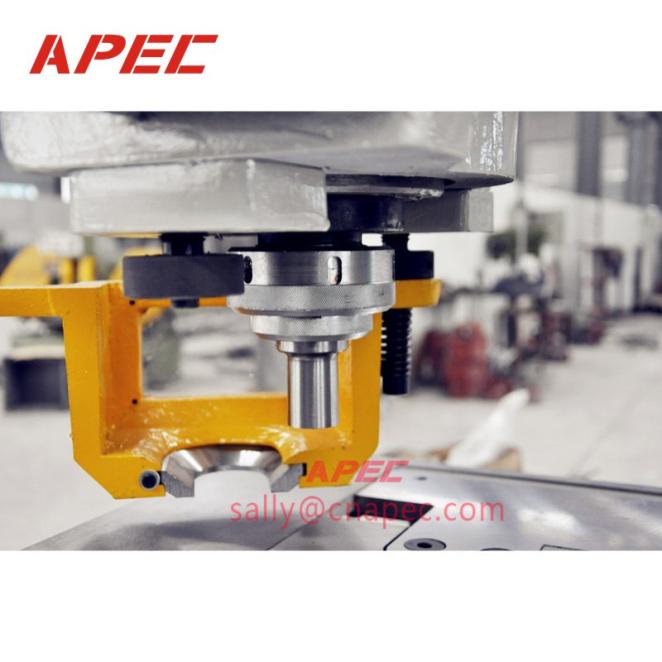 Punching Station
Full range of universal punches and dies are available.
Quick change coupling nut and sleeve for rapid replacement of change.
2 pcs of gauging table with rulers.
Swing-away design for a stripper.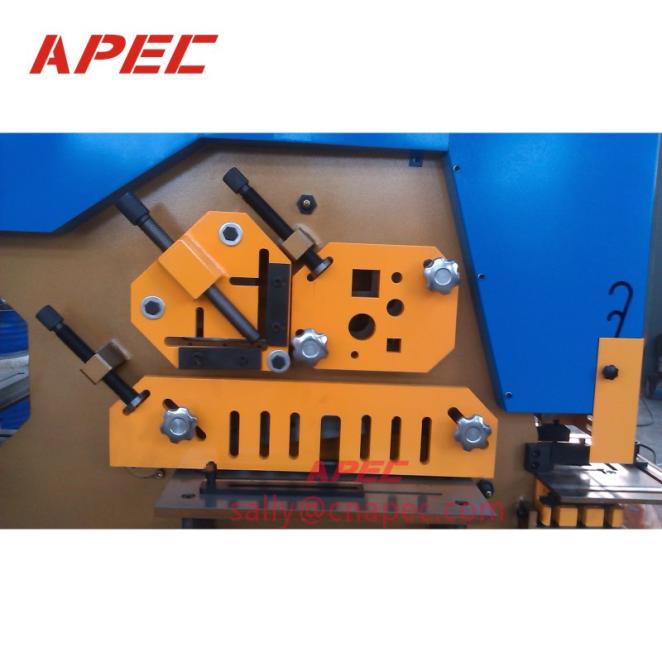 Shearing Station
Realize 45° or 90° shearing for angle steel.
Round and Square bar shearing available for multiple holes with a variety of sizes.
Optional manual holding or auto holding tight system.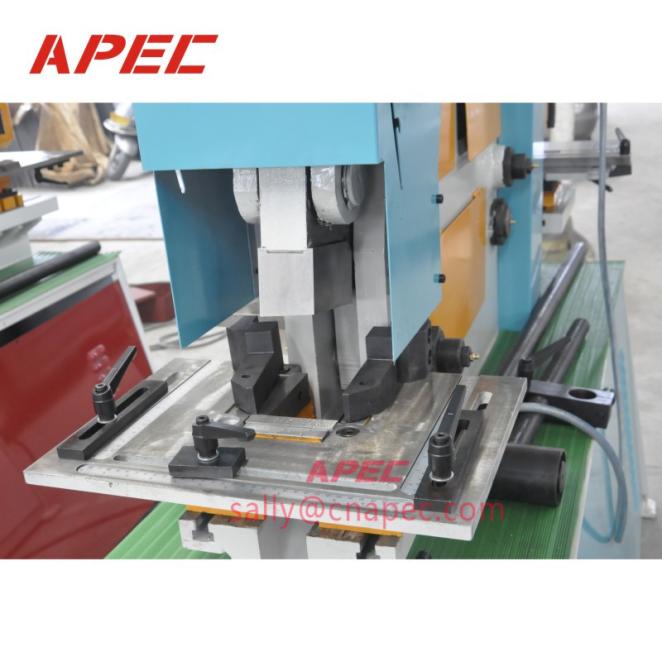 Notching Station
Punch Die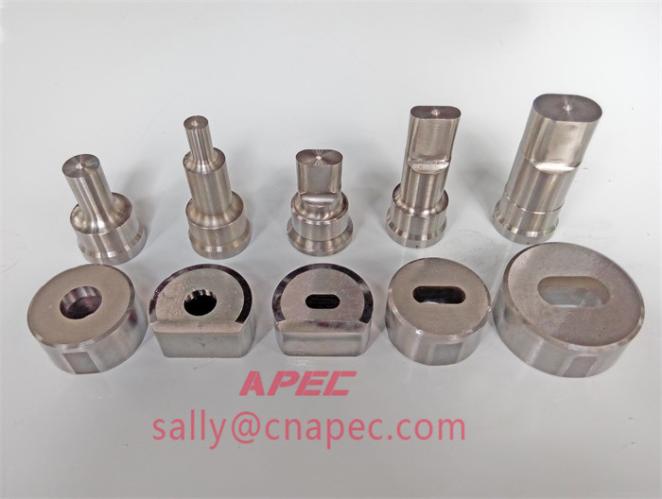 Similar Machine