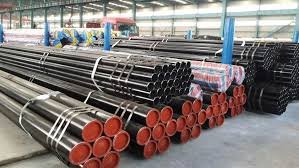 Membership

Free member

Registration Date

2015.09.30

Country/Region

China

City

Cangzhou

Contact

cherrydou(Ms.)
Cangzhou Chunyu Pipeline Manufacturing Co., Ltd is the key enterprises of Hebei Province, which has obtained the national A-level special design and manufacturing license. Our company can supply high, medium and low pressure pipe fittings and professional factory piping design for the power, oil, and chemical industries. We own 125 employees, including 29 professional and technical staff, 3 senior engineers, 24 engineers and technicians, 3 non-destructive testing staff, with staff who have got the 2nd level non-destructive testing certificate for RT, UT, MT and PT. Our Company own registered capital of 101 million RMB, total assets of 123 million RMB, net assets of 102 million RMB.
Our main products are pipes, elbows, tees, reducers, caps, flanges etc., the main manufacturing processes include hot extrusion, pushing, rolling, forging, welding etc., manufacturing materials cover all steel for various pressure vessels. Our products service all over China, and have been exported to many countries and regions, supplying ancillary products to more than 100 both domestic and foreign large projects.
Our company own 400T, 1000T hydraulic elbow pushing machine, 5000T, 1000T, 500T hydraulic and cold forming hydraulic machines, advanced industrial furnace, mid-frequency heating devices and other processing equipment, large vertical lathe, boring machine, Sawing and other cold processing equipment. We also have NJQ-8 multi-element automatic analyzer, which can analyze 10 elements like C, S, Si, Mn, P, Cr, Mo, V, Ni, Nb. Our Germany TEST portable direct-reading spectrometer can analyze 21 elements, which is the world's most advanced spectral testing equipment.