The Flange adapter or Union Flange is used for oilwell drilling and testing, it is very common accessories for piping connection.
The adapter normally with one end in Flange as per API 6A spec., and the other end in Hammer Union Wing half or Thread half,even in union half, a ported plug is available to fit for pressure gauge and need valve.
The flange adapter manufactured by ZZ Top oil tools are integral forged,fully heat treatment,and the thread protectors will be provided on union half.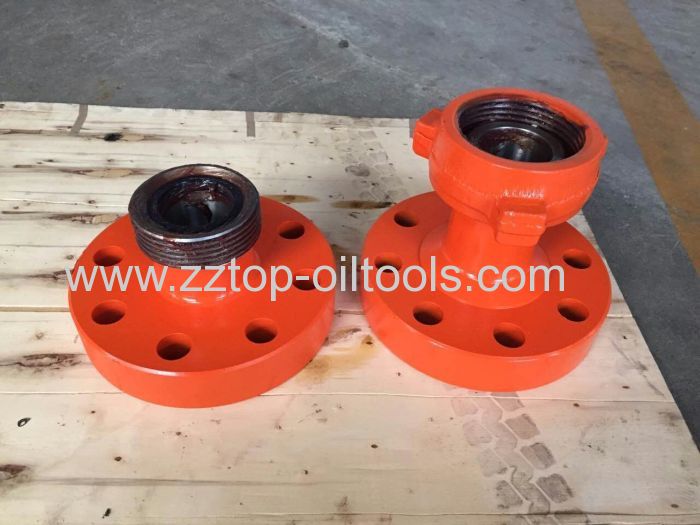 Except above adapter flange, other fitting is also available, i.e. Union cross overs, Tee, Elbow, Cross, Double studded flange adapter and so on.
The High pressure integral Fittings and welded fittings include XY Wye, Elbow, Tee, Cross, Lateral and Fishtails with size ranging from 2" to 4" and pressure from 3000psi to 20000psi.
The Integral connections are made by high strength forged alloy steel which are all heat treated to enhance load-bearing capacity and lengthen service life. They may have union ends for quick and easy connection with various cementing or fracturing equipment, or have a welded end connector which is designed as per API Spec. 6A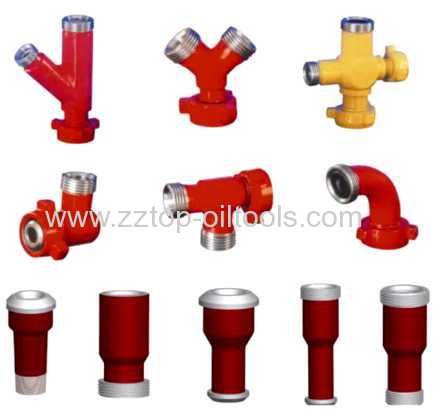 ZZTOP is the professional manufacturer and supplier for the oilfield equipment

As the manufacturer, we produce below items:
-DST tools- Full bore retrievable packer, circulating valve, select tester valve,safety valve etc.
-Surface well testing equipment - Flowhead, SSV, ESD,Separator etc.
-Wellhead equipment such as BOP, X-mas tree, Choke manifold, kill manifold, drilling spool, casing head and other valve & flanges
-Downhole tools such as stabilizer, stabilizer forging, reamer, X-over sub and etc
As the distributor, we are working with large rig companies and heavy equipment manufacturers for the below products:
-Rig parts from RG,BOMCO,SJ,Hong Hua,KR etc,such as mud pump,rotary table, hook & block, swivel, crown block and consumable parts
- BOP and wellhead parts from Rongsheng,Shenkai
- Pipe- Tubing, Casing, seamless pipe
- Handling tools and Fishing tools
Should any items be of interest to you, contact me freely.