Specifications
waterjet cutter
No heat affect zone
For any materials
20 national patents
imported components
Waterjet cutter are the most flexible and cost-effective cutting machine available. As the leader provier of waterjet cutting machine, APW's objective was to harness state-of-the-art technologies to make high-pressure abrasive jet machining practical, affordable, and easy to use.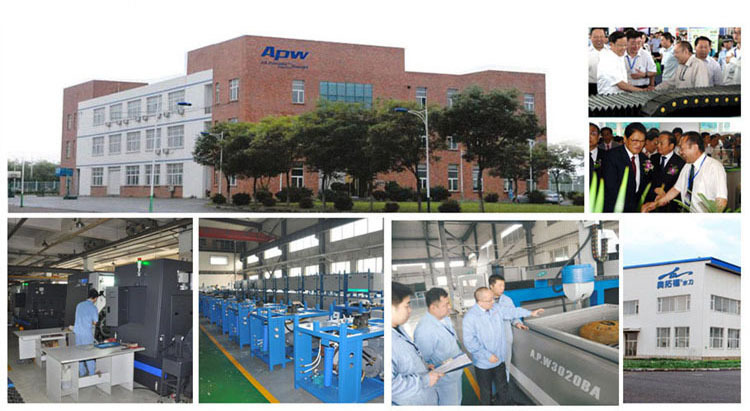 All-powerful Science & Technology Stock Co.,Ltd, a sino-US joint venture, which was established at 2001 and located in the Export Processing Zone of Liaoning Provence, All-powerful is the largest new high-tech enterprise integrated the reserch and development of ultral-high pressure water jet cutting machine, and an important base for developing high-end ultral-high pressure water jet industry of china.
Our mission is to help our customers solve their manufacturing challenges and achieve their highest level of productivity,precision and accuracy.
Waterjet cutter can cut almost any material. Pure water jets can quickly and accurately cut soft materials such as rubber, foam and other gasket material. Abrasive water jets can cut almost any other material over a very wide range of thichnesses: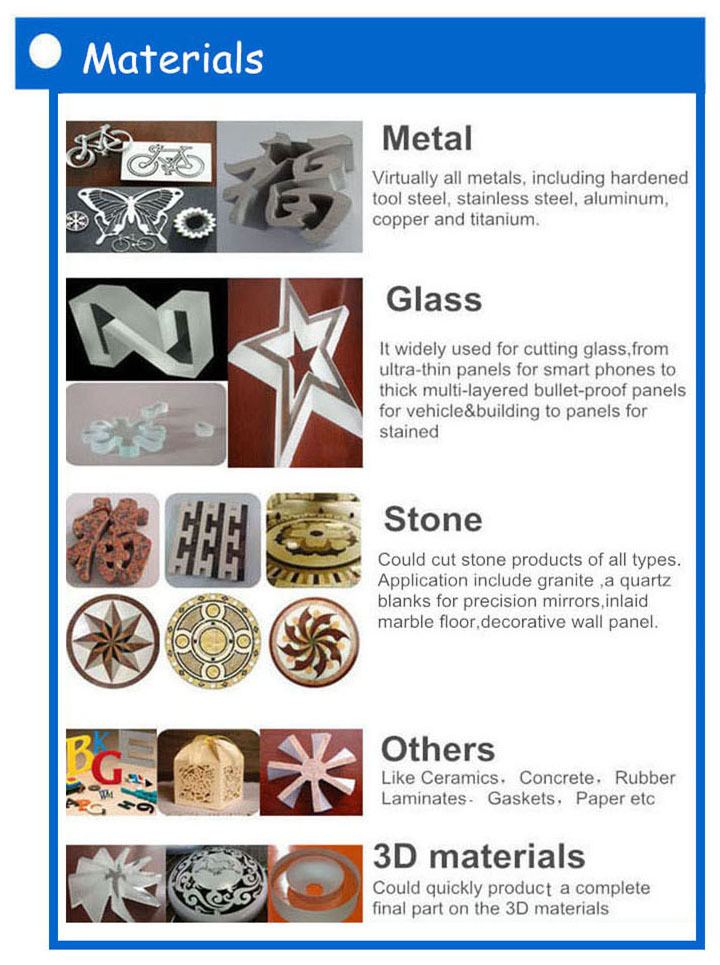 The features for waterjet cutter
1 It does not cause heat effect or detormation or tiny cracks
2 It can cut any complex and flat figures
3 Narrow kerfs
4 Smooth incision
5 Minimize dust and toxic fumes, provice healthier working environment
6 It can be adjested easily and quickly by the designs and materials
7 Low processing cost in unit time
8 Components are of high quality and spare parts are cheap
9 Drilling holes to avoid water permeate the composite materials
10 Reduce setting time and fixture cost
Waterjet cutter is made up of several critical key componnents, such as intensifier pump; cutting table with cutting head; CNC controller; auto abrasive delivery system.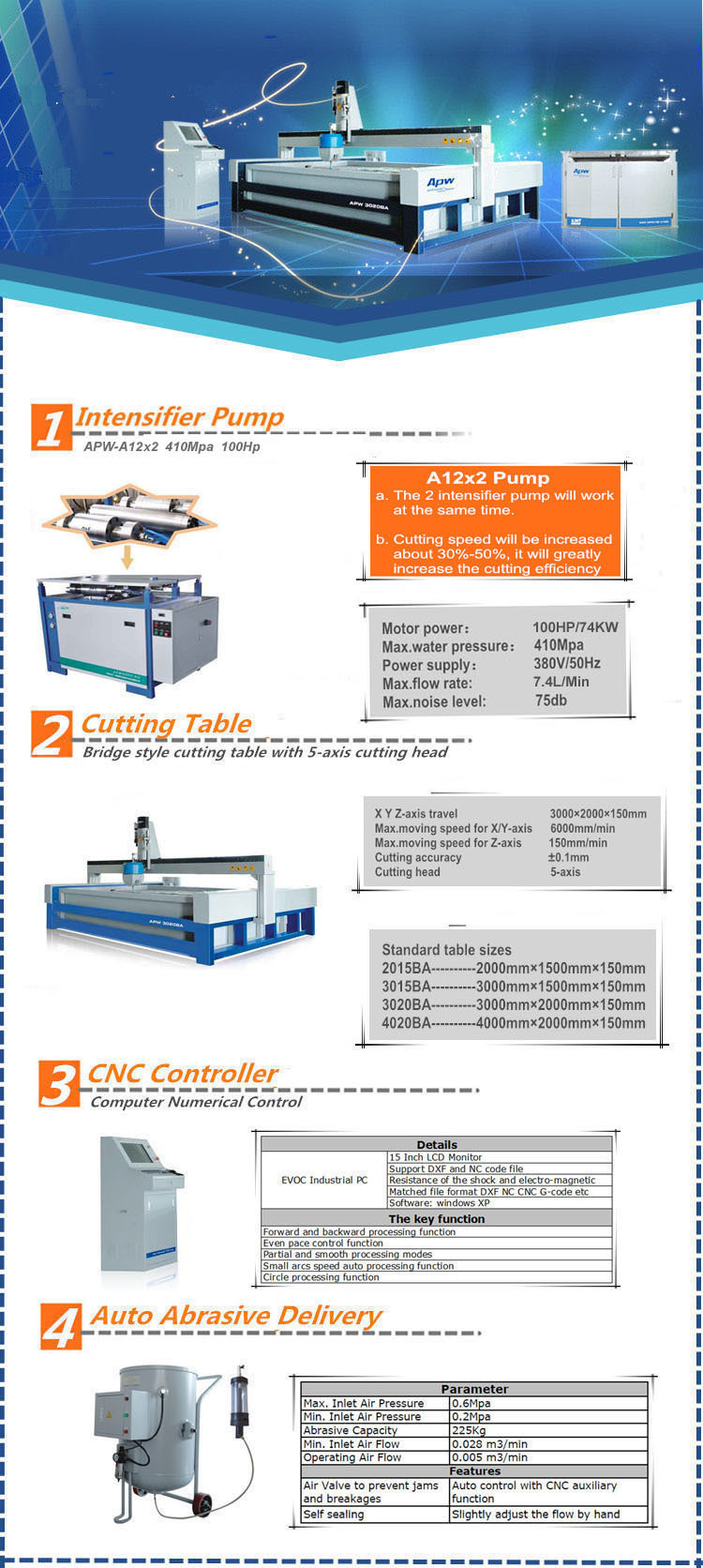 Dual-Core Waterjet Debut

The new APW "Dual-Core" pump is equipped with dual intensifiers imported from the USA. The two intensifiers are able to work by alternative way. It significantly reduces the maintenance time, and expands the life span of the pump.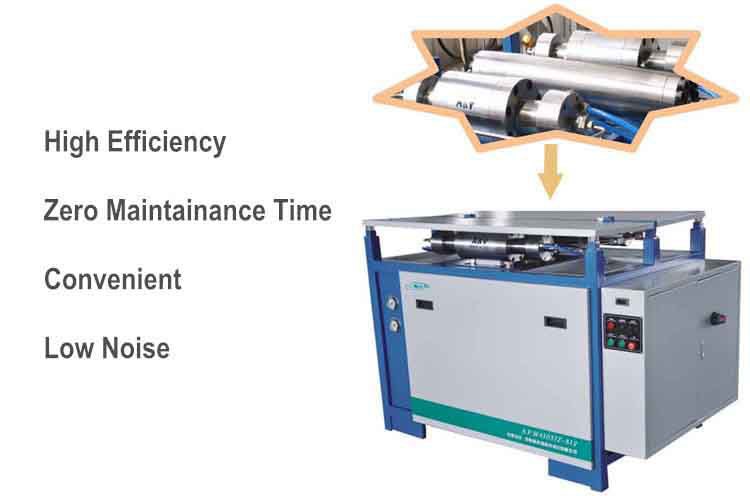 Imported components
We adopt the imported component like Rexroth hydraulic pump; USA intensifier; Siemens motor;Omron PLC; Yaskawa servo drive; Yuken direction control valves etc. The whole parts of Intensifier are assembled in USA (not just some parts), most of the smaller parts are also imported from USA to ensure its good stability during cutting, durability and long working service life.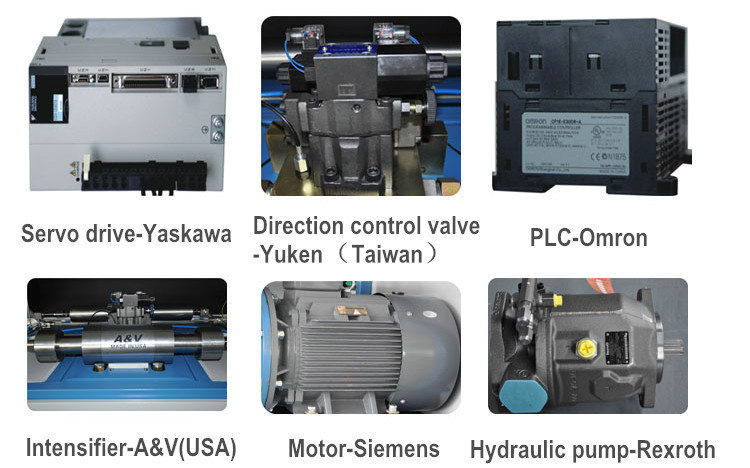 Waterjet cutter been manufactured by the high tech production equipments.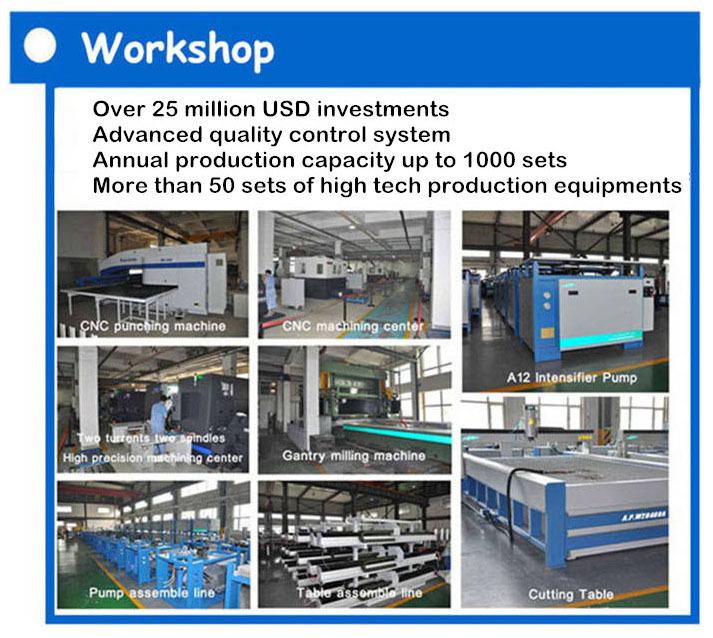 Waterjet cutter have got the consistence high praise from customer at home and abroad.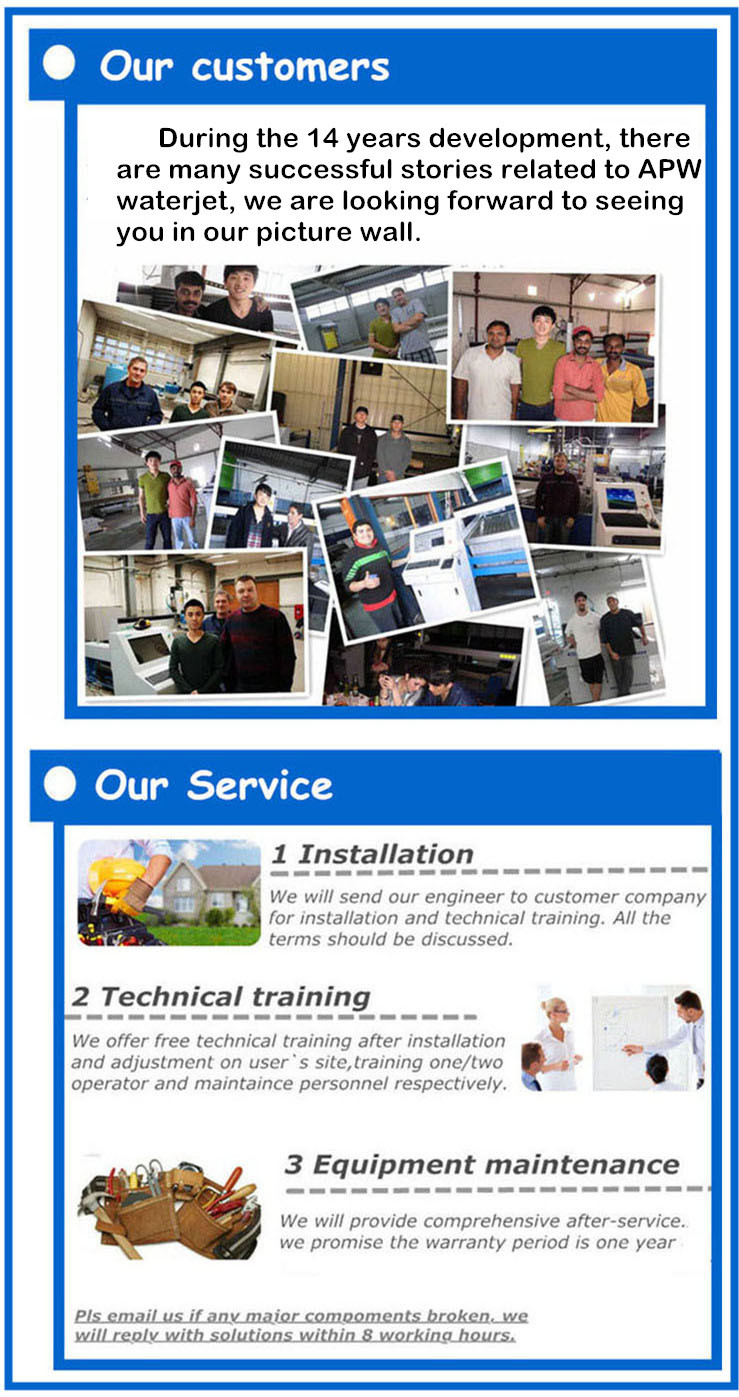 Waterjet cutter will be packed in standard packing, suitable for long distance ocean transportation and well protected against damage, moisture, shock, rust and handing.