Centrifugal Expeller Seal Slurry Pump:
Abrasion Resistant Centrifugal Sand and Gravel Slurry Pumps
1.Paramters
Size range (outlet):----- 1'' to 18'' (25 mm to 450 mm)
Capacity:-------------- up to 22,000 gpm ( 5,000 m3/hr )
Head: -----------------up to 240 ft (73 m )
Pressure: --------------up to 300 psi (2,020 kPa)
BH(R) hard metal / rubber heavy duty slurry pumps are designed for the most difficult pumping applications for highly abrasive, high density or erosive slurries.
Extra thick sections at wear point and perfect impeller structure ensures satisfactory performance with long life, and needs minimum maintenance requirements.
Rubber lined pump expand applications to chemical products handing, several different rubber options are available to meet different application needs.
Especially fit in aggressive applications like mill discharge, tailing transportation.
Shaft seal could use the packing seal, expeller seal and mechanical seal.
Drive types: direct coupling drive(DC), V belt drive(CR, CV, ZV, CL), etc.
Material:
Rubber Pump

Metal Pump

No.

Part Description

Material

Specification

No.

Part Description

Material Specification

1

Base

Cast Iron

1

Base

Cast Iron

2

Shaft

4140 High Tensile Steel*

2

Shaft 4140

High Tensile Steel*

3

Bearing Assembly

Timken (Cast Iron Body)

3

Bearing Assembly

Timken (Cast Iron Body)

4

Shaft Sleeve

420 Stainless Steel

4

Shaft Sleeve

420 Stainless Steel

5

Pump Casing

Cast Iron

5

Pump Casing

Cast Iron

6

Frame Plate

Liner Insert Rubber

6

Frame Plate

Liner 27% Chrome White Iron

7

Cover Plate

Liner Rubber

7

Volute Liner

27% Chrome White Iron

8

Impeller

Rubber Coated High Tensile Steel

8

Impeller 27%

Chrome White Iron

9

Throat Bush

Rubber

9

Throat Bush

27% Chrome White Iron

10

Cover Plate

Cast Iron

10

Joint Rings

Rubber

11

Stuffing Box

Cast Iron

11

Cover Plate

Cast Iron

12

Expeller

27% Chrome White Iron

12

Stuffing Box

Cast Iron

13

Expeller

Ring Natural Rubber

13

Expeller

27% Chrome White Iron

14

Bolts

Zinc Plated Steel

14

Expeller Ring

Natural Rubber

15

O-rings

Nitrile Rubber

15

Bolts

Zinc Plated Steel

16

Seals

Rubber

16

O-rings

Nitrile Rubber

17

Seals

Rubber
Centrifugal Expeller Seal Slurry Pump Performance Table:
Type

Allowable Mating Max.Power(kw)

Clear Water Performance

Impeller

Capacity Q

Head

H
(m)

Speed

n
(r/min)

Max EFF η(%)

NPSH)
(m)

No of Vanes

Impel Dia(mm)

(m3/h)

(L/S)

1.5/1B-BH

15

12.6-28.8

3.5-8

6-68

1200-3800

40

2-4

5

152

2/1.5B-BH

15

32.4-72

9-20

6-58

1200-3200

45

3.5-8

5

184

3/2C-BH

30

39.6-86.4

11-24

12-64

1300-2700

55

4-6

5

214

4/3C-BH

30

86.4-198

24-55

9-52

1000-2200

71

4-6

5

245

4/3D-BH

60

6/4D-BH

60

162-360

45-100

12-56

800-1550

65

5-8

5

365

6/4E-BH

120

6/4D-BH

60

180-396

50-110

7-61

600-1600

55

3-8

4

372

6/4E-BH

120

8/6E-BH

120

360-828

100-230

10-61

500-1140

72

2-9

5

510

8/6R-BH

300

8/6E-BH

120

360-828

100-230

7-52

400-1000

70

2.5-6

4

536

8/6R-BH

300

360-828

100-230

7-52

400-1000

70

2.5-6

4

536

10/8ST-BH

560

612-1368

170-380

11-61

400-850

71

4-10

5

686

12/10ST-BH

560

936-1980

260-550

7-68

300-800

82

6

5

762

14/12ST-BH

560

1260-2772

350-770

13-63

300-600

77

3-10

5

965

16/14ST-BH

560

1368-3060

380-850

11-63

250-550

79

4-10

5

1067

16/14TU-BH

1200

10/8E-BM

120

540-1440

150-400

14-60

600-1100

73

4-10

5

549
* Dimensionally Interchangeable with:
BM ≈Warman®M
BH≈Warman®AH
Horizontal Abrasion & Corrosion Resistant Slurry Pump Structure: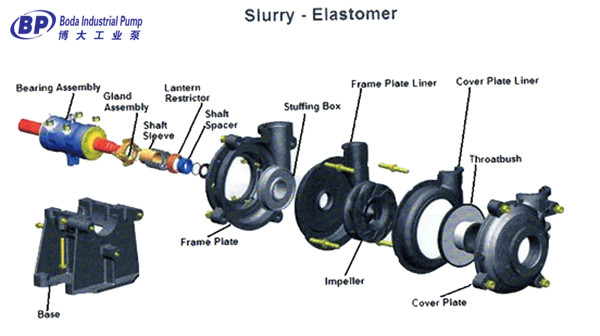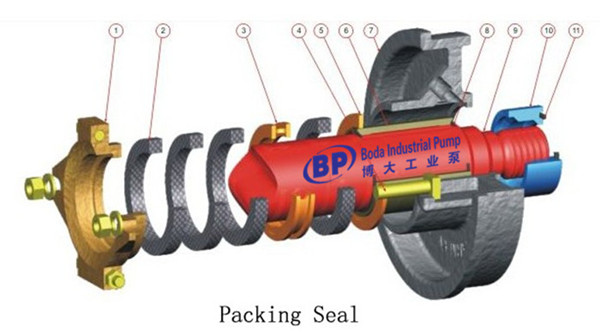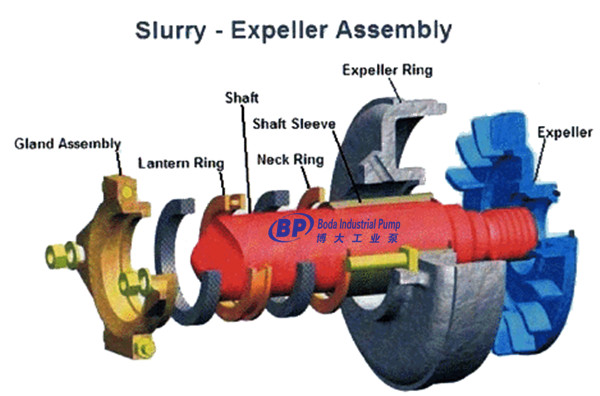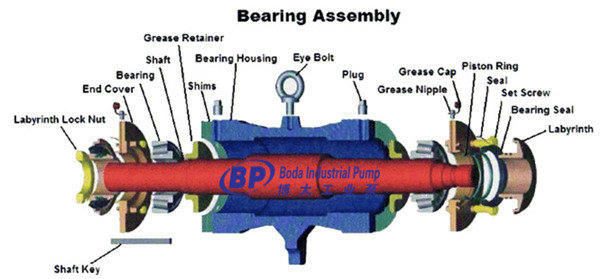 Horizontal Abrasion & Corrosion Resistant Slurry Pump Application: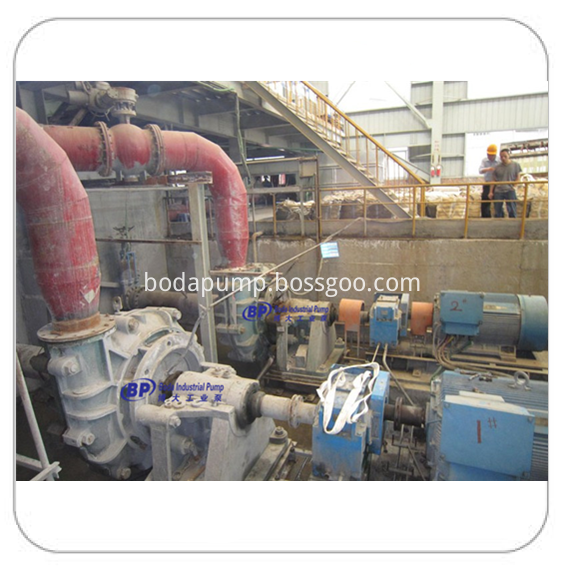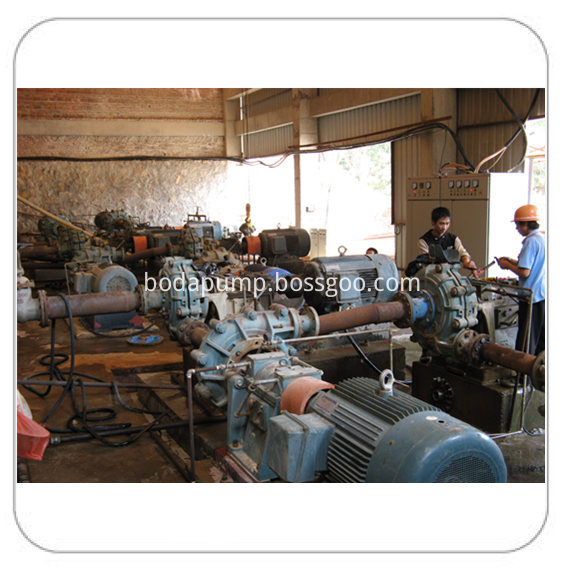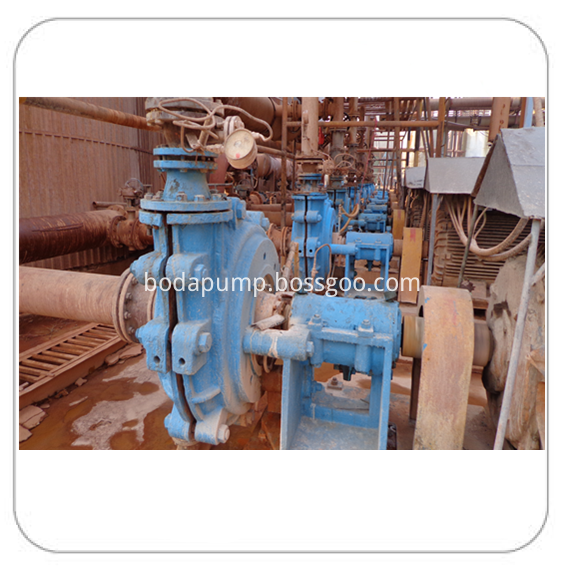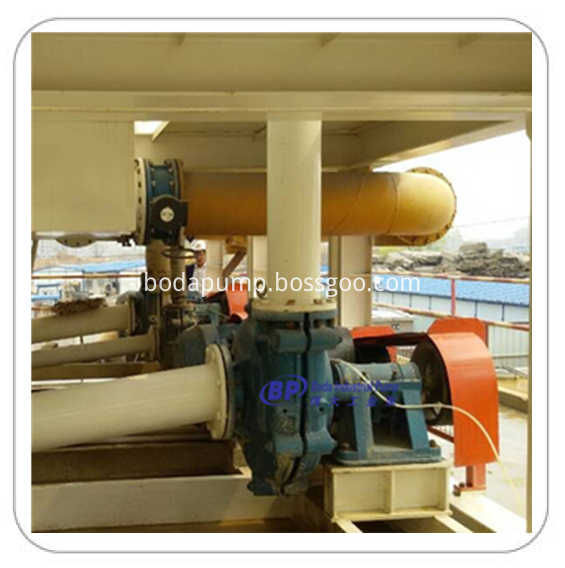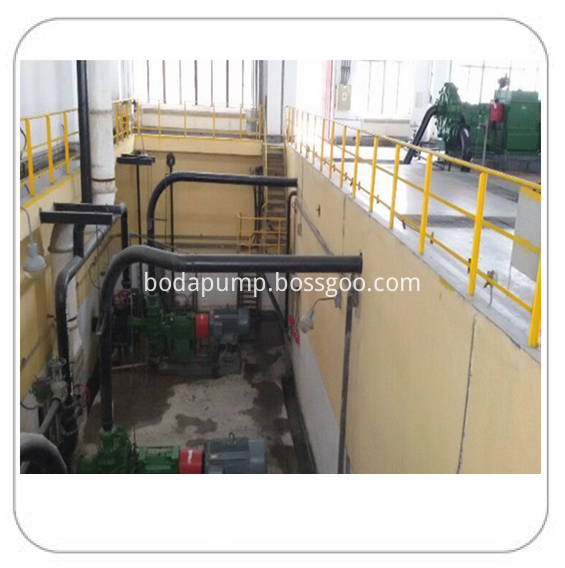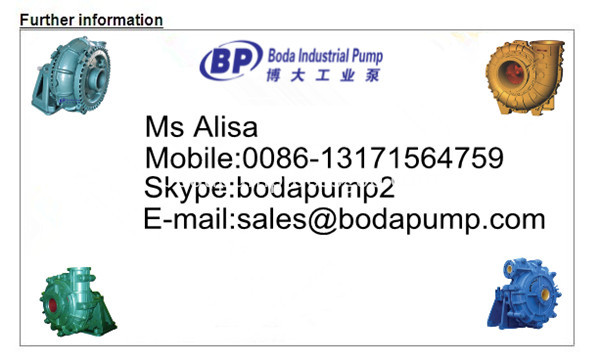 http://www.mineralslurrypump.com