- Brief Introduction:
Acetyl Hexapeptide-8, or argireline, is found by University of Miguel Hernández with Lipotec and University of Valencia in the year 2002 in Spain. It is a kind of biomimetic polypeptide to stimulate the N end of SNAP-25, formed by six amino acids. It can intercept neural signal of the muscle contraction and influence the nerve conduction on skin to relax facial muscles and then to help remove the wrinklings and improve the activity of elastin. In 2002, International Journal of Cosmetic Science reported a research which said 10% emulsion of argireline, used on a healthy female volunteer, can give rise to the 30% reducing about the depth of skin wrinklings if its formulation is applied for 30 days continuously. It competes with SNAP-25 to occupy the working spot of SNARE Protein Complex and then to influence the form of it. And when it is unstable, vesica cannot release the neurotransmitter effectively, weakening the contraction of the muscle and preventing the wrinklings on the skin.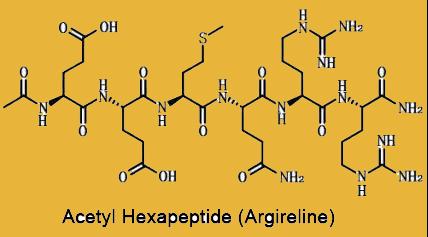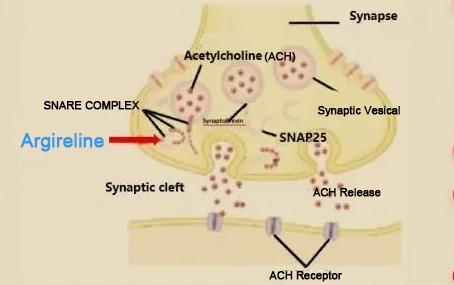 - Features and Applications:
1. Compared with BTX-A, it can give rise to the more obviousand soft or comfortable cosmetic effects and it is more cost-effective. Smear it on the face but not inject. And The cost is about one tenth if the cosmetics is mainly by argireline, compared with one injection of BTX-A. And argireline can prolong the effects of BTX-A.
2. Argireline can be applied for personal care products on face, neck and hand and be used as cosmetic products such as emulsion, mask, day & night cream, ophthalmic essence,etc. The recommended dosage is 0.1% - 5% for essence and mask, 0.5% - 5% for creams in the condition of temperature lower than 45 degree.
3. There are many famous international brands with argireline.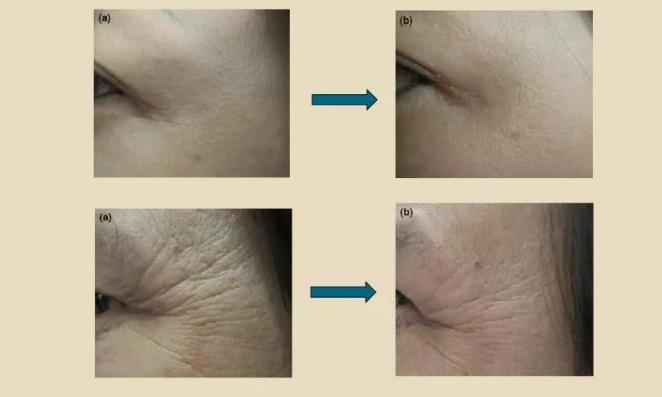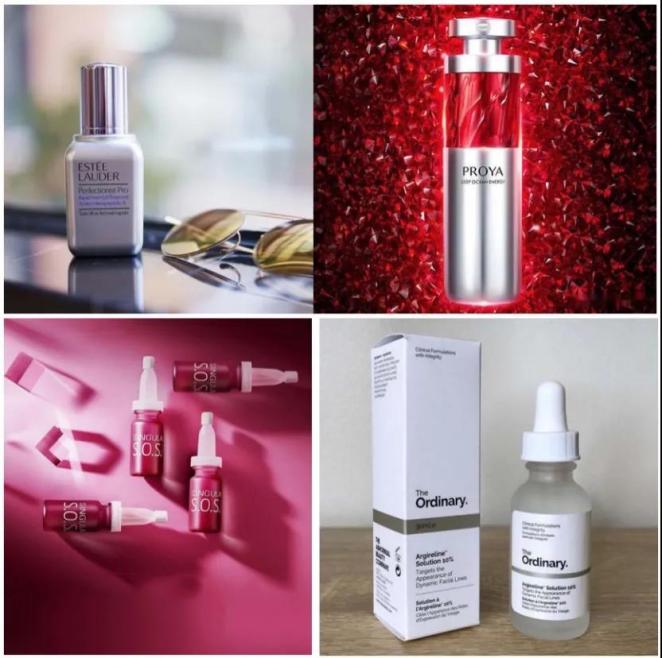 - Tips
1. It is advised to use essence or emulsion in view of more effective absorption.
2. Toner without thickening agent before the argireline is preferred because of more effective permeation.
Please click HERE for related info about other products and our company.