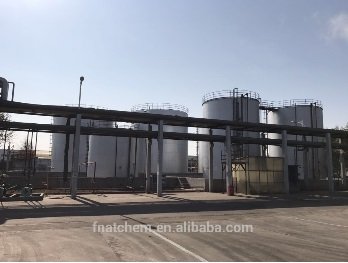 Membership

Free member

Registration Date

2017.04.12

Country/Region

China

City

Nanjing

Contact

Amy Wang(Ms.)
We, Nanjing FNAT Chemical Co., Ltd., specialize in chemical industry for nearly 15 years. The main products we are dealing include dye intermediate: Bromamine acid 116-81-4; 2-Bromo-4, 6-dinitroaniline 1817-73-8;
6-Chloro-2, 4-dinitroaniline 3531-19-9 2,6-Dichloro-4-nitroaniline 99-30-9 2,6-dibromo-4-nitroaniline 827-94-1 2, 4-dinitroaniline 97-02-9 chemical auxillary: Antioxidant BHT 128-37-0; Antioxidant 6BX / Topanol A 1879-09-0; Cyclohexylamine 108-91-8; Dicyclohexylamine 101-83-7; Sodium Benzotriazole (BTA-S) 15217-42-2; 1,2,3-Benzotriazole 95-14-7; Tolyltriazole 29385-43-1; 50% Sodium Tolyltriazole 64665-57-2, and Acid dyestuff: acid blue 40, acid blue 62, acid blue 83, acid blue 90 etc.

We adher to the principle of "all for the customer and for all customers", and try to realize mutually benefical development with all our partners.