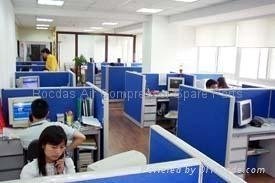 We supplying air/oil filter and separators and service kits, (OEM) for all major brands of compressors, like Atlas Copco, Ingersoll Rand, Sull Air, and many others., also 7000 loose parts of GA / GR/ZT/ZR series of screw compressors . We can offer original parts also the OEM parts.

OEM screw air compressor including all kinds of air filter, oil filter, oil water separator, air cooler, oil cooler, pressure sensor, DP sensor, temperature sensor, hose, coupling element, gear sets, check valve kit, unloaded valve kit, thermostat valve, solenoid valve, oil seal, plc, Drain valve kit for air compressor spare parts.

We have huge stock of quality spare parts of screw air compressor with high quality and reasonable prices.
Selling Categories
- General Industrial Equipment >> Air-Compressor Parts
- General Industrial Equipment >> Air-Compressors
- General Industrial Equipment >> Air-Separator Parts
- General Industrial Equipment >> Air-Separators
- General Industrial Equipment >> Filter Supplies