****************  My mailbox: mina(at)sunnyintlpowerltd.com  ***
*****************  Contact person:    Mina Leung *********************

Attic Air Ventilator Fan, Solar Energy Powered!  
Natural, Clean, Free, Inexhaustable, for Much Better...


1.Product Specification table
Shroud Cover Shape
Square / Round
Solar Panel Power
12W / 15W / 20W / 25W / 30W (Adjustable solar panel) or 12W / 15W (Fixed Solar panel)
Solar Panel Voltage
17.4V
PV Current Output
P/U (12W 15W 20W 25W 30W/ 17.4V)
Air Duct (Fan Blade)
12 Inch / 14 Inch
Fan Body Material
Galvanization Steel
Motor
Brush DC Motor / Brushless DC Motor
Color
Black / Green / Orange / White 
Product Lifespan

Metal Casing: lifespan 20 Years, warranty 15 Years

(basing on product is used in regular residential hoursings)

Solar panel: lifespan 25 Years, warranty 15 Years

(for the output efficiency of solar panel is still above 80%)

Brush DC Motor: lifespan 20000 hours, warranty 2 Years

2.Certificate
These are low voltage DC safe products, they don't need any rigorous safety certification before import.  However, we can still provide CE certificate to all of our solar attic fans!

   (we can show you the original CE report)
 
3.Adjustable solar fan's part information
1. Solar Panel can be Adjustable to regulate for a best angle to capture most beautiful sunlight
2. Very flexibly to provide more product options to meet your different pricing targes,our Fixed Solar Panel models are more pricing attractive while the product function is still same

4.Easy to install on the roof……

5.Our solar fan can use for any building, such as home, factory, farm, green house……ect.
when our solar fan remove the heat, it can bring the cosy environment to you……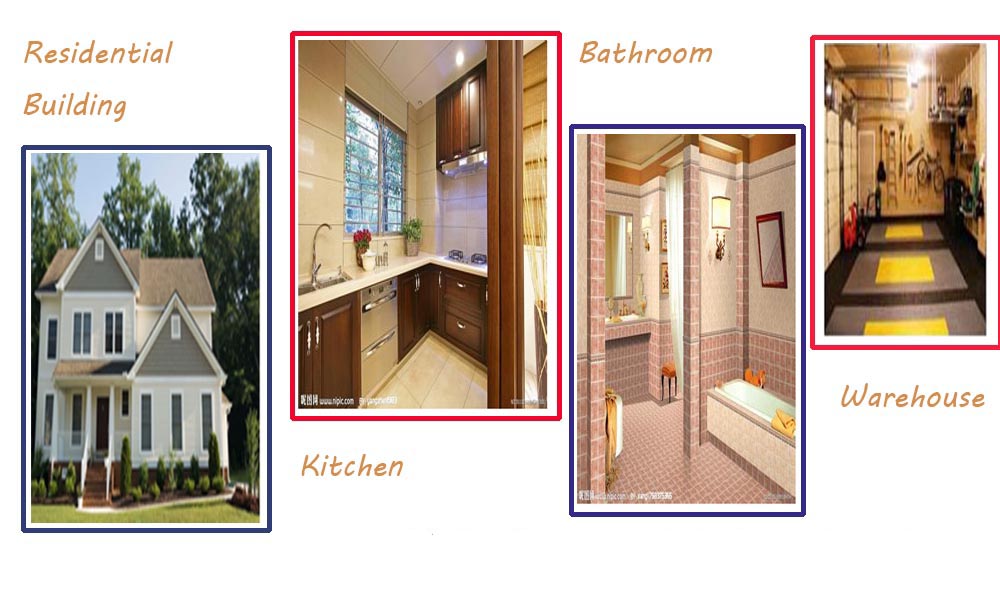 6.Functions
1. Reducing the heat pressure on air-conditioning
2. Save money from the consuming electricity
3. Strengthening air circulation
4. Extending roofing lifespan
5. Removing heat, moisture & dust
6. Deducting harmful miledews
7. Preventing ice-dam
 
Our solar attic fans can work 24 hours day & night round, nonstop, by connection with solar battery system / AC/DC adapter kit!
* when sun is shinning in day time, the fan will be powered directly by its 12 watt solar panel;
* then, when sun goes down, or when sun occassionally be blocked by clouds, or when it rains, a controller inside fan's junction box will detect that output from solar panel is weak and it turns mains supply to power adapter to have energy backup;
* all these actions are happening quickly, and you will see the fan runs no any stop!


7.Patented Air Draft Design, for a Higher Efficiency!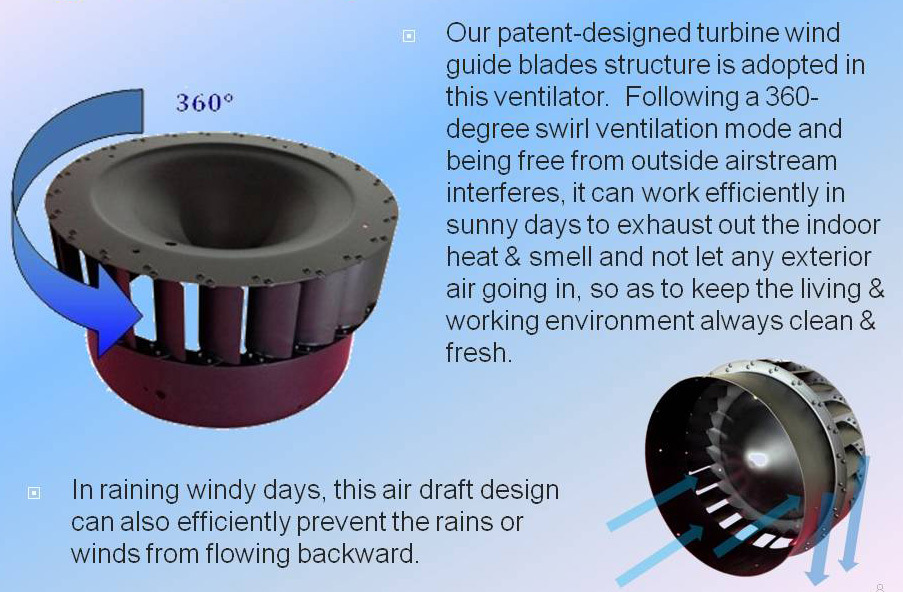 Because the solar panel can be adjusted,  as good to better to absorb solar power to work.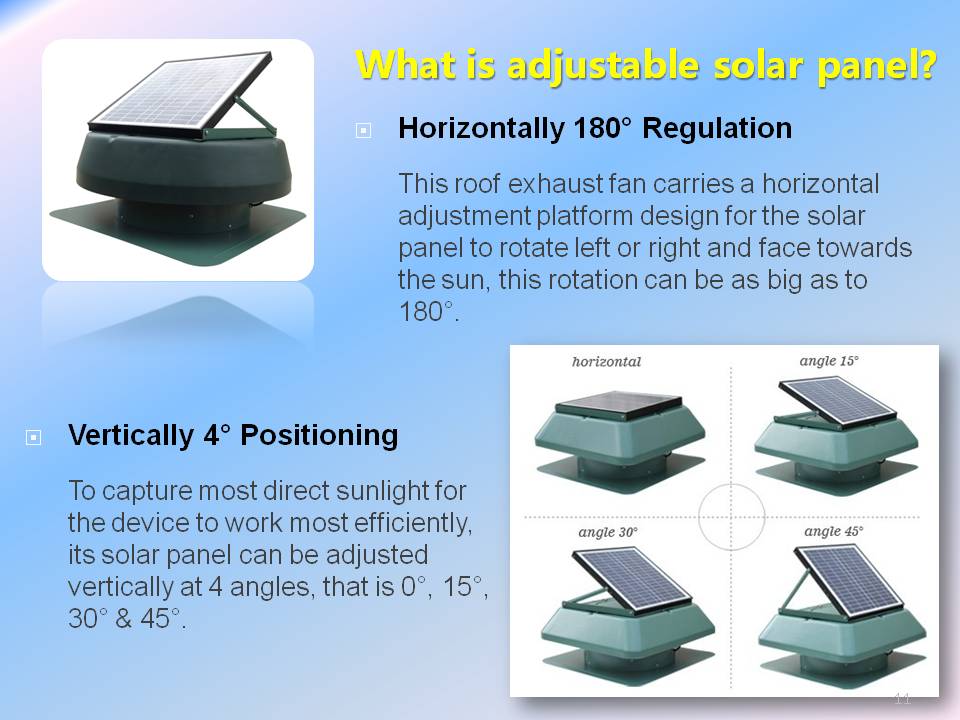 8.Our Services
As a real manufacturer for all these kinds of solar attic fans, we offer customization services,as long as you give me a chance to establish business relationshiop.
The warranty policy we offer to the solar attic fans:


9.About Packing Effect:

Thank you for your reading, if you are be interested in our solar fan, please feel free to contact us! 

My mailbox:  mina(at)sunnyintlpowerltd.com
Contact person: Mina Leung
JIANGMEN XINPENG IMPORT AND EXPORT TRADING CO. LTD
Jiangmen Sunny Photoelectricity Technology Limited
Shagang Industrial Zone of Sanjiang Town, Xinhui District, Jiangmen City, Guangdong, China
Tel: 0086-0750-6613338    Fax: 0086-0750-6663464    Mob: 0086-15220788737
website:www.sunnyintlpowerltd.com or Sunny International Power Limited or http://www.sipl.en.alibaba.com