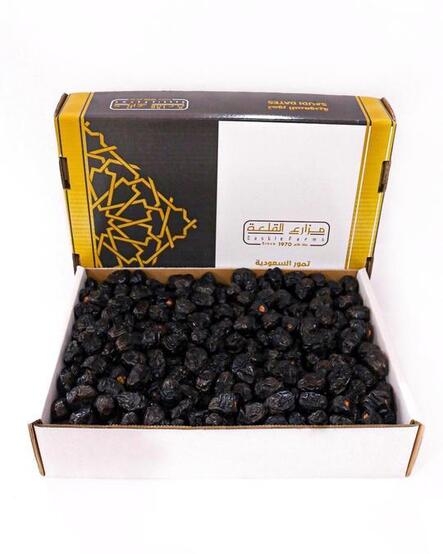 Membership

Free member

Registration Date

2020.11.02

Country/Region

Saudi Arabia

City

Madina

Contact

Madani Bakhsh(Mr.)
Castle Farms is a dates' brand with a conscience with farming history of over three generations. We have been cultivating dates in Madinah, KSA since 1970. We offer the finest dates at very competitive rates, satisfactorily serving many local and global customers.

Our farms cover an area of about 2M sq. meters of land, with plantation of over 44 thousand date palm trees in Madinah Al Munawarah. We have an annual production of 2500 MT of dates including an annual 250 MT of organic (certified) dates.
CastleFarms has been actively pursuing certification for organic certified dates for the past 5 years with extensive soil and water source testing.
We, at CastleFarms, use modern technology and years old wisdom in this field to produce organic dates of outstanding quality. We believe the best way to ensure that our dates reach their full flavor and nutritious value is to use organic fertilizers and let the tree ripen the date to the fullest extent possible. This means that all fertilizers used are natural, with no chemical additives products, to enhance the nutrients of the soil. We make sure that no chemicals or pesticides are used in the organic production. Our organic Dates are free of genetic manipulation, hence pose no risks to the consumers and is absolutely safe for the environment.
We have a production environment that maintains soil productivity, provides nutrients to plants and controls pests by avoiding chemically manufactured fertilizers and pesticides, growth enhancers and antibiotics. The cultivation is based on the lifecycle of the plants and utilizes animal-source or green (plant-source) fertilizers, farm byproducts, wastes and pest control products.