Product Description
DOUBLE WALL INSULATED GORLWER
1) Perfect for craft beer lovers or homebrew beer makers, to share their brew order in bulk and customized these growlers with your own logo.
2) Perfect for small breweries or as a gifts for wedding parties, family reunions, and company events.
3) Perfect for storing not only beer, but most hot and cold beverages, like water, wine, tea, soda water, coffee..
4) Perfect for use by breweries or as a popular gift for promotional events or family reunions, these growlers can be custom screened with your very own logo, signature, website, government warnings.
5) Take this growler with you to local breweries, camping trips, tailgates, picnics and barbecues...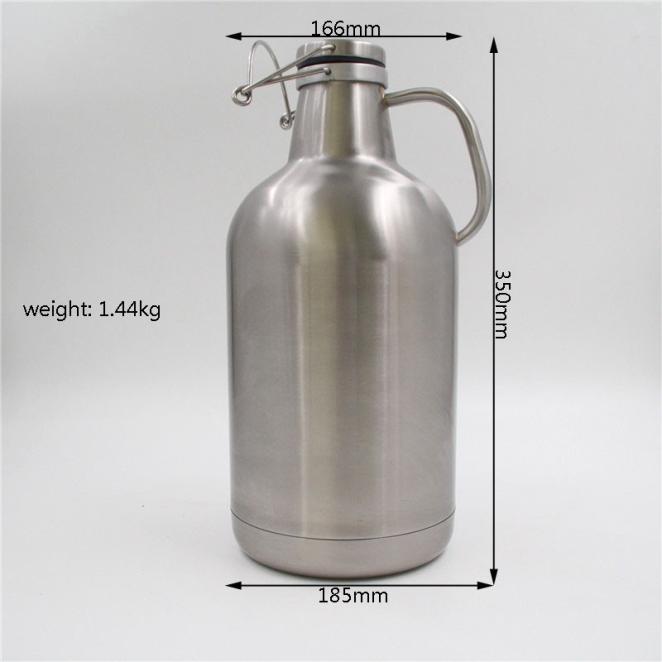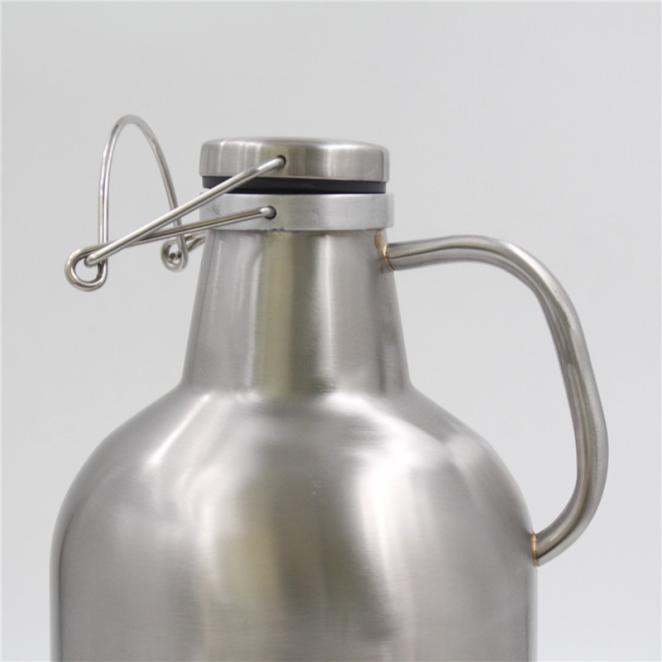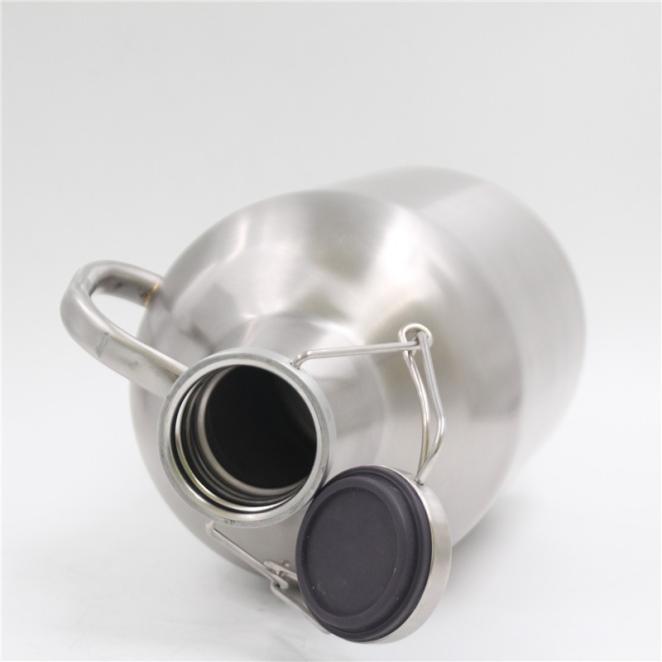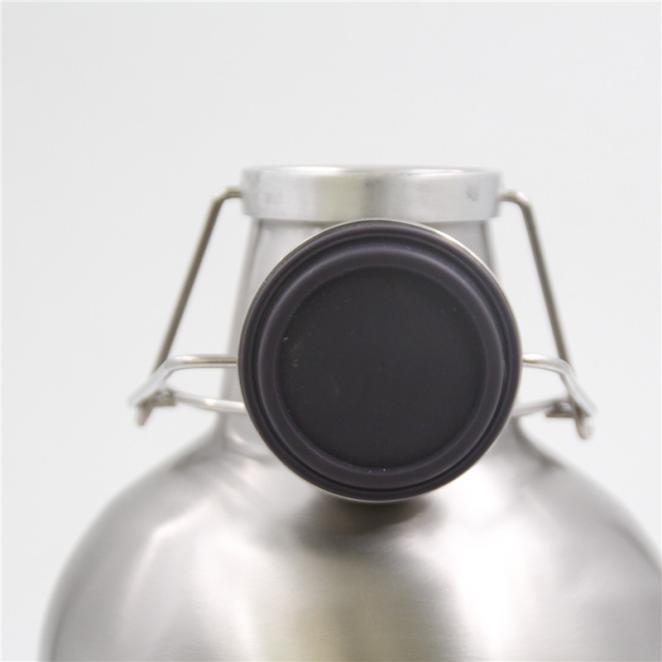 Superiority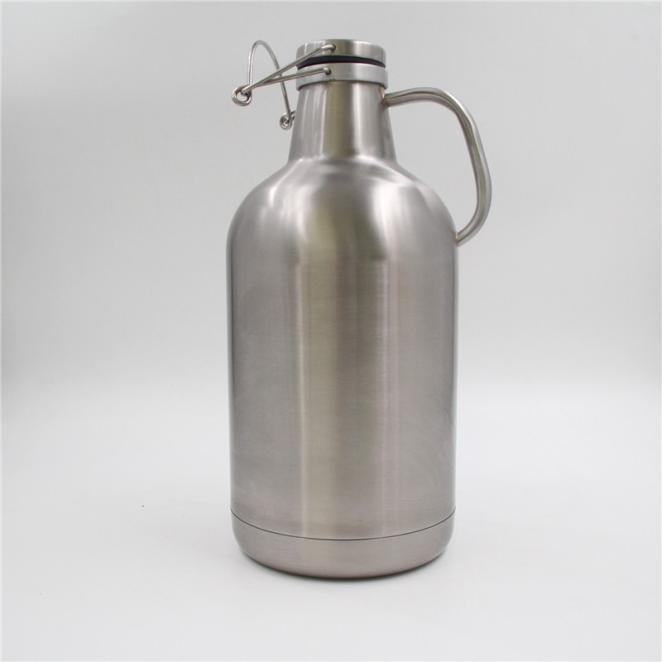 18/8 Premium Stainless Steel / BPA Free
* Refillable, reusable, eco-friendly and cost-effective
* helps ensure a fresh taste by isolating UV rays
* Tough enough to stand up to heavy use in the wildest of environments, no worries about breakable
* With its stainless steel outer and inner walls, keep your drinks cold for hours and sweat-resistant.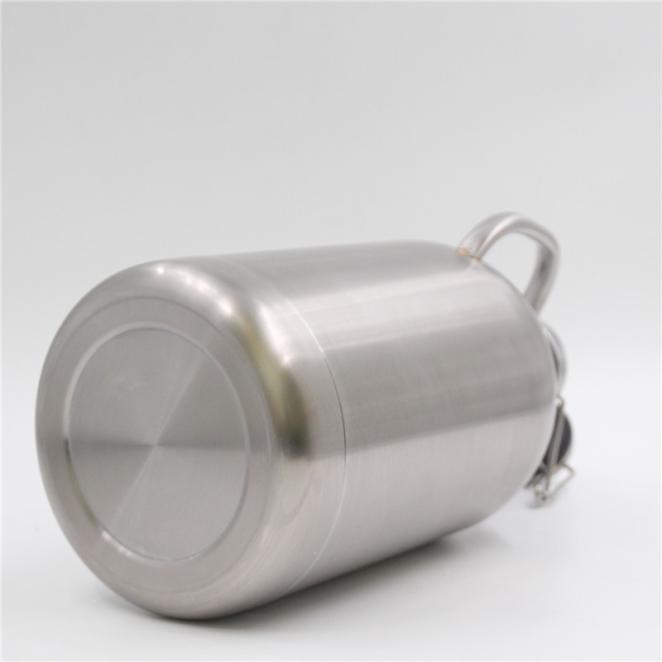 Double wall insulation
* Ensuring that the beer inside stays fresh and carbonated
* Keeps cold liquids cold for 24+ hours and hot liquids for 12+ hours
* Suitable for not only beer but most other hot or cold beverages.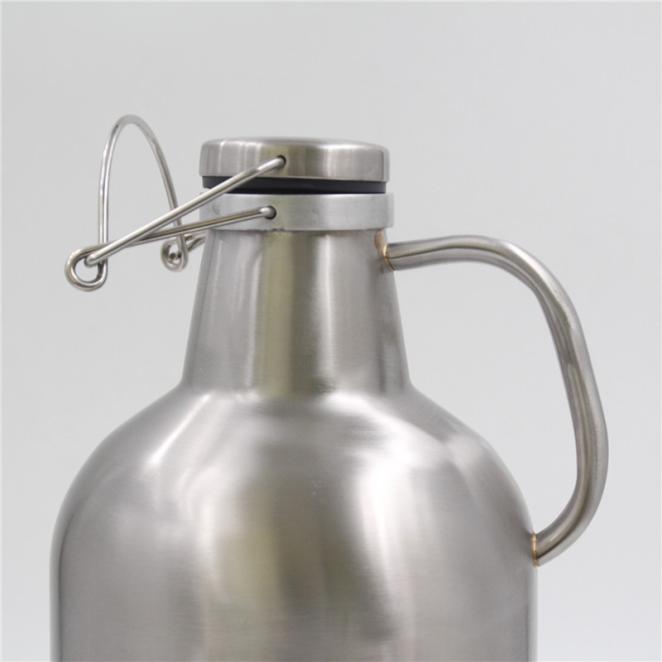 Sturdy and easy-to-hold handle
* Allow people to confidently hold and transport their favorite beer, beverage, wine, tea, soda water, most other hot or cold drinks.
* You can take this growler with you to local breweries, camping trips, tailgates, picnics, and barbecues - the possibilities are more limitless than ever!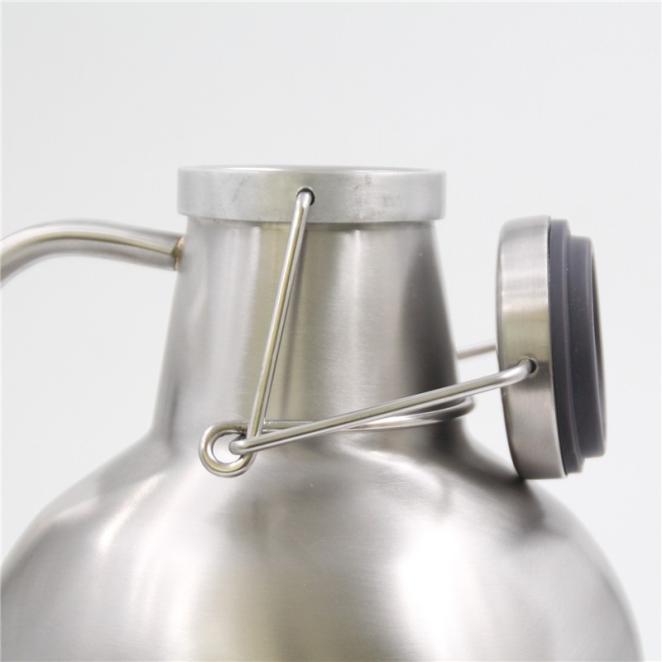 Flip top cap
* flip top lid that securely closes to keep your beer safe and can be swung open and out of the way for easy access
* The attached easy flip top cap closure makes it quick and easy to fill and has a silicone seal to ensure freshness.
* Unique swing/flip top keeps beer fresher longer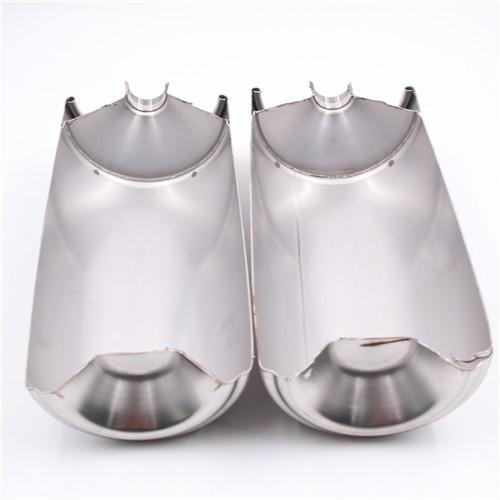 Inner passivation
Keep beer fresh.
Care Instructions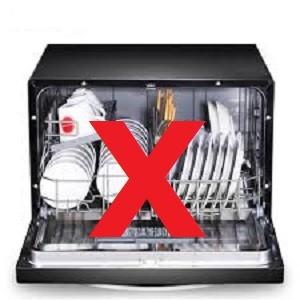 * Hand wash only with warm water & mild soap before first & subsequent uses.
* Do not use bleach or abrasive cleaners.
* Use only non-metallic bottle brush or preferably a bottle sponge.
* Let dry thoroughly between uses and store with lid open.
* Do not microwave or freeze.
* Use for conditioning or fermenting at own risk.
* Keep silicone seal away from young children.
Color&Logo

Power coating
Customerized Color
MOQ: 700pcs
Customer Feedback
* The growler kept the carbonation prefect and the beer was still chilly when we got to the beach.
* this thing is awesome.. beer was cold and fresh after 24 hours. glad I bought it.
* I brew large amounts of tea and matcha. This works well to keep me hydrated on long morning walks.
I so wish that I had had this on my long hike through the Southern Jordanian desert. It definitely would have
made my journey much, much easier. Hydration for such an adventure is necessary to stay alive.
* We took to a brewery before a concert and then it sat in the car for 10+ hours, had it the next day and it was still like it was fresh from the tap! Keeps the carbonation perfectly! You will not need to buy another growler!
* Unique compared to other giveaways. I like the theme because of the product in my website's logo. They turned out great!
* We were satisfied with the quality. Very useful and practical giveaway.
* This bottle is of the best ways to carry and have cold water at any time. With its large size, it has the capability to hold a lot of ice and still have a reasonable amount of water to drink. With the smaller bottles if you keep lots of ice in it, you have to refill more often. It is spill proof unlike the tumblers so you can throw it in a duffle bag/ backpack without fear of it leaking. This has helped me with taking it to work, or recreational sports, etc and not running out of water. You can keep refilling them with ice and water on a perpetual basis and so they will never need cleaned except to wipe off the outside.