Anti-twisting braided Steel wire rope with high strength hot dip galvanized steel quality air processed by the special process of special woven rope line. It has high strength, good flexibility, corrosion rust-proof, not to fight the golden hook, and difficult to tie, long life and so on. Tension applied to pay-off power lines construction, lifting equipment with the balance shaft and the tail rope of mine, port and other major lift crane wire rope does not rotate
when the required place.
1.Tension applied to cable
2.Material: Galvanize steel
3.Size:10~30mm
4.6 squares 12/18 strand
High strength anti twist braided wire rope
Applications:
The special non-rotating braided steel wire rope is widely used in power line stringing operations, for pulling conductors, OPGW cable, ADSS, 500kv traction rope, etc.
Structural forms for wire ropes (in cross section)
1 Four-sided eight strands
2 Four-sided twelve strands
3 Six-sided twelve strands
Remarks: All kinds of non-rotating steel wire rope can be made according to the customers` requirements.
Product No

Model

Strand Structure

Nominal

Dia.(mm)

Strand Dia.(mm)

Nominal Tensile Strength (Mpa)

Strand Breaking Force(KN)

Steel Rope Referenced Weight

(kg/km)

1001

GS9-12*19W

Six-Sided Twelve Strands

9

2.0

1960

67

299

1002

GS11-12*19W

11

2.5

1960

87

434

1003

GS13-12*19W

13

3.0

1960

125

632

1004

GS16-12*19W

15

3.5

2000

168

862

1005

GS18-12*19W

18

4.0

1960

205

1098

1006

GS20-12*25Fi

20

4.2-4.5

1960

255

1292

1007

GS20-12*29Fi

20

4.2-4.5

1960

262

1302

1008

GS22-12*25Fi

22

4.8

1960

309

1558

1009

GS22-12*29Fi

22

4.8

1960

345

1784

10010

GS24-12*25Fi

24

5.0-5.2

1960

355

1820

10011

GS24-12*29Fi

24

5.0-5.2

1960

370

1995

10012

GS25-12*25Fi

25

5.2-5.5

1960

389

2158

10013

GS25-12*29Fi

25

5.2-5.5

2160

425

2247

10014

GS26-12*25Fi

26

5.5-5.6

1960

420

2278

10015

GS26-12*29Fi

26

5.5-5.6

2160

430

2298

10016

GS28-12*25Fi

28

6.0

1960

440

2308

10017

GS28-12*29Fi

28

6.0

2160

490

2568

10018

GS30-12*25Fi

30

6.5

1960

485

2718

10019

GS30-12*29Fi

30

6.5

2160

550

3098

10020

GS7-8*19W

Four-Sided Eight Strands

7

2.0

1960

42

193

10021

GS9-8*19W

9

2.5

1960

57

289

10022

GS11-8*19W

11

3.0

1960

78

398

10023

GS13-8*19W

13

3.5

1960

110

580

10024

GS15-8*19W

15

4.0

1960

125

690

10025

GS18-8*25Fi

18

4.8-5.0

1960

206

1035

10026

GS18-8*29Fi

18

4.8-5.0

2060

220

1078

10027

GS20-8*25Fi

20

5.2-5.5

2060

245

1200

10028

GS22-8*25Fi

22

6.0

1960

304

1535

10029

GS9-12*19W

Four-Sided Twelve Strands

9

2.0

1960

67

295

10030

GS11-12*19W

11

2.5

1960

83

430

10031

GS13-12*19W

13

3.0

1960

125

630

10032

GS15-12*19W

15

3.5

1960

170

865

10033

GS18-12*19W

18

4.0

1960

198

1098

10034

GS20-12*25Fi

20

4.2-4.5

1960

253

1285

10035

GS20-12*29Fi

20

4.2-4.5

1960

262

1302

10036

GS22-12*25Fi

22

4.8

1960

310

1555

10037

GS22-12*29Fi

22

4.8-5.2

1960

318

1785

10038

GS24-12*25Fi

24

5.0-5.2

1960

370

1850

10039

GS24-12*29Fi

24

5.0-5.2

1960

370

2002

10040

GS25-12*25Fi

25

5.2-5.5

2160

425

2161

10041

GS25-12*29Fi

25

5.2-5.5

2160

430

2252

10042

GS26-12*25Fi

26

5.5-5.6

1960

398

2298

10043

GS26-12*29Fi

26

5.5-5.6

2160

420

2303

10044

GS28-12*25Fi

28

6.0

1960

458

2312

10045

GS28-12*29Fi

28

6.0

2160

486

2571

10046

GS30-12*25Fi

30

6.5

1960

525

2722

10047

GS30-12*29Fi

30

6.5

2160

535

3102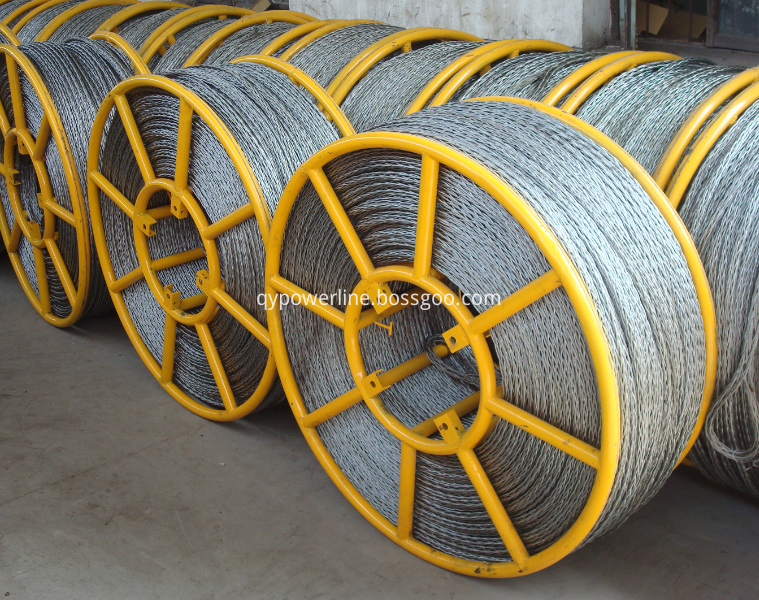 http://www.qypowerline.com