Electroporation + Cooling + Heating
Professional Device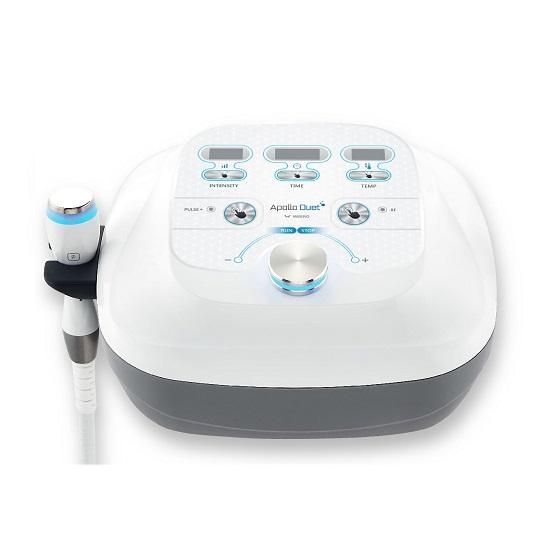 What is Electroporation?
Virtual Mesotherapy, classified by the FDA as an alternative to injections, is a system that allows the transdermal vehiculation of pharmaceutical and cosmetic products by means of electrofusion.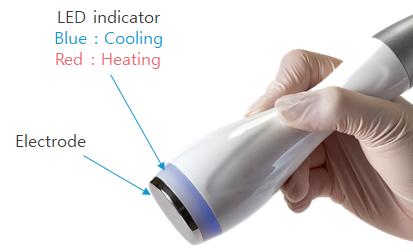 Why Apollo Duet?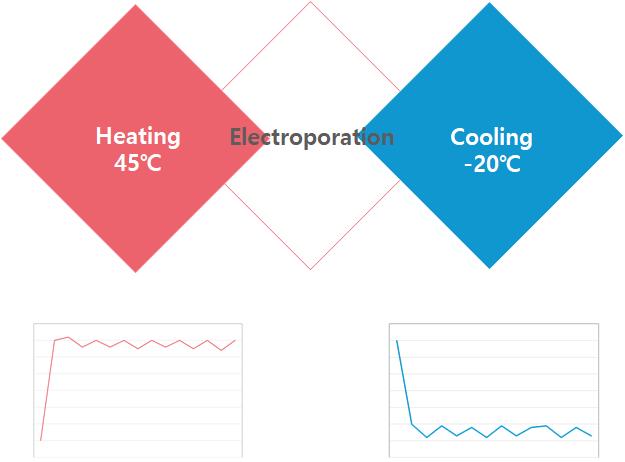 Stable & powerful temperature support
Powerful at cool mode : Down to -20℃ (It shows ice square) Quickly reach to cool temperature.
Enough and safe hot mode : Up to 45 ℃ Stable temperature control.
Powerful Cooling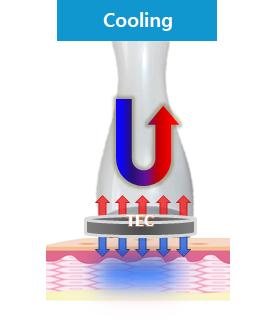 -20℃ of strong cooling function cools down the skin after an aesthetic operation such as laser or MTS and it reduces Downtime and PIH risk.
Cooling system protects the skin surface and intercepts blood vessel absorbing by contracting a capillary during penetration of the solution.
Strong Heating
45℃ of strong heating function warms up skin during the operation.
Warmed up skin and muscle get relaxed and reduce pain.
The effectiveness of electroporation can be maximized by setting the applicator as same as body temperature.