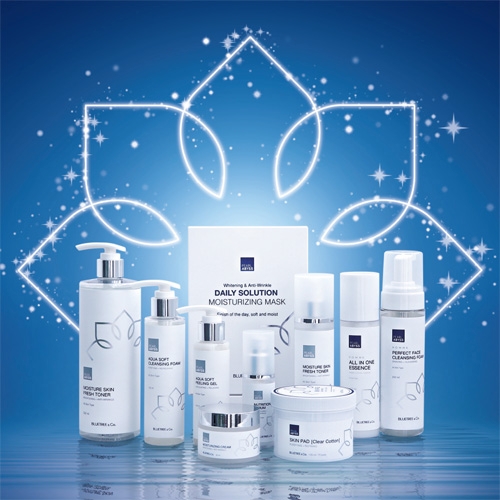 Membership

Free member

Registration Date

2019.11.17

Country/Region

Korea

City

Yongin-si

Contact

Seo Eunsun(Ms.)
All products are reliable and made for you and I." We make our products with high quality, reliable ingredients so that you can believe in our cosmetics.
We do not put great importance on production cost.
We've passed several tests to make products to satisfy and gratify everyone.
After many testers with various skin types experienced

Blue Tree & Co. products, they gained satisfying results eventually.
So, we wanted to share it with more people.

Deep Sea Water
The products contains deep sea water in depths below 200 meters, full of minerals which include calcium ion and magnesium that helps get absorbed into skin and protect skin barrier. In addition, it promotes activity of fibroblast that creates collagen and helps skin elasticity and skin hydration.

Pearl Extracts
20 types of bioactive substances are contained in the pearl, which makes your skin whitened with anti-aging effect and regenerates skin texture. Amino acid and natural minerals in the pearl will prevent from freckle and blemishes on your face and perfectly improve pimple and skin abscess as well.