Aroma Lamps
Introduction
For aromatherapy, aroma diffusing is the most typical method and it makes minute particles of essential oil be spreaded easily.
The chemical information of aroma is transmitted to our brain through the respiratory organs.
The rich aroma energises and comforts our soul and spirit, and eases metal fatique and stress.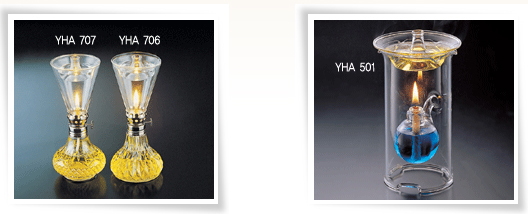 HA 707/H:220mm, YHA 706/H:220mm, YHA 501/H:165mm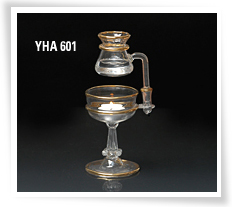 YHA 601/H:200mm
How and where to use the Aroma lamp
How to use:
- Pour some purified water in the top bowl of the aroma lamp.
- Place 4-5 drops of an essential oil to suit your aromatic preference.
- You can enjoy your own aroma by mixing some of the essential oils.
- We recommend you to use high quality Fill Lamp Oil that is free from odor and soot.
Where to use:
- Special hotel functions, Restaurants, Cocktail bars, Hospitals, Herb clinics, Saunas, Physical therapy rooms, Homes, Libraries, etc.