Aronia Powder
Yeongchun Village cultivates aronia in a deep valley in Yongjin-ri, Yeongchun-myeon, Danyang-gun that acquired pesticide-free certification.
Yeongchun Village neither uses chemical compost nor any other fertilizers than environmentally friendly products and adds only the microorganism compost to aronia trees that withstood cold spell in winter early spring. Aronia trees beneficial to the human body smell strong and good are often attacked by birds, which results in reduced crop from time to time. In order to prevent it, a net is installed by the time when fruits are ripened.

It would be more desirable to share the fruits with the birds, but they tend to pick all the fruits. For this reason, it is necessary to take a measure to protect the crop and product quality.

Since Aronia trees are resistant to damages by blight and harmful insects, they grow well even in high summer, and fruits can be harvested by the end of August.

By the time when the fruits are ripened to be harvested, they are picked by laborers one by one with a special care, so we are able to offer quality products.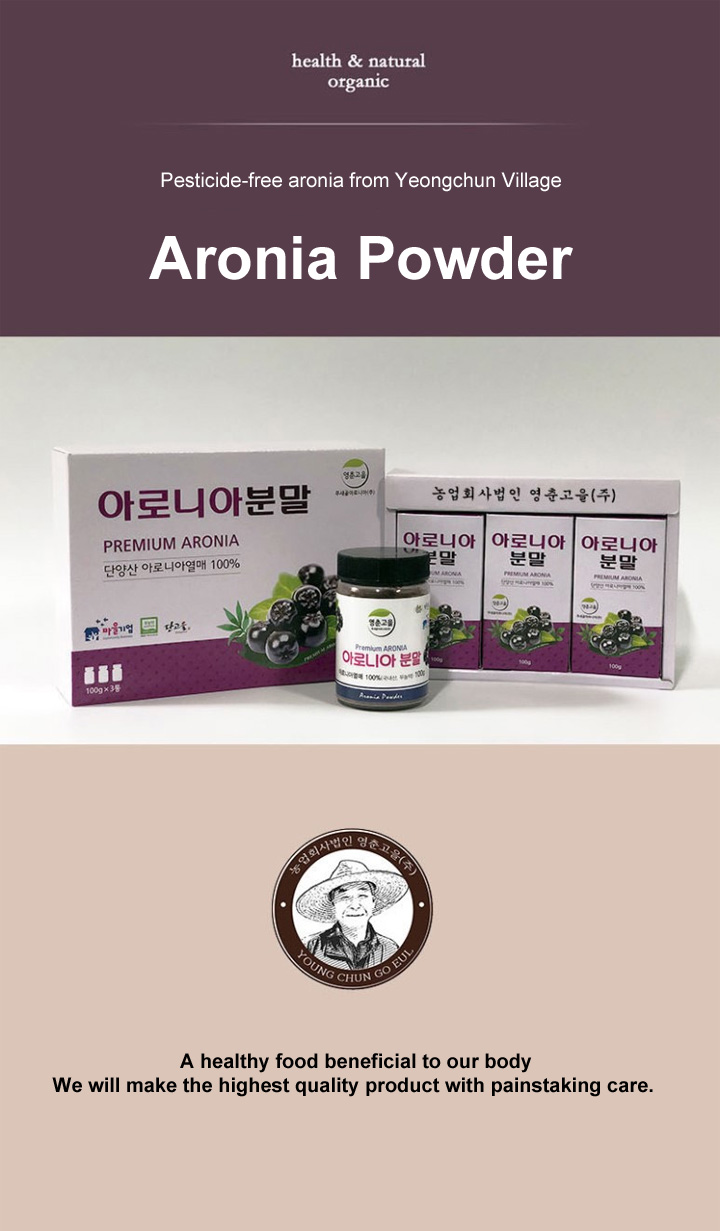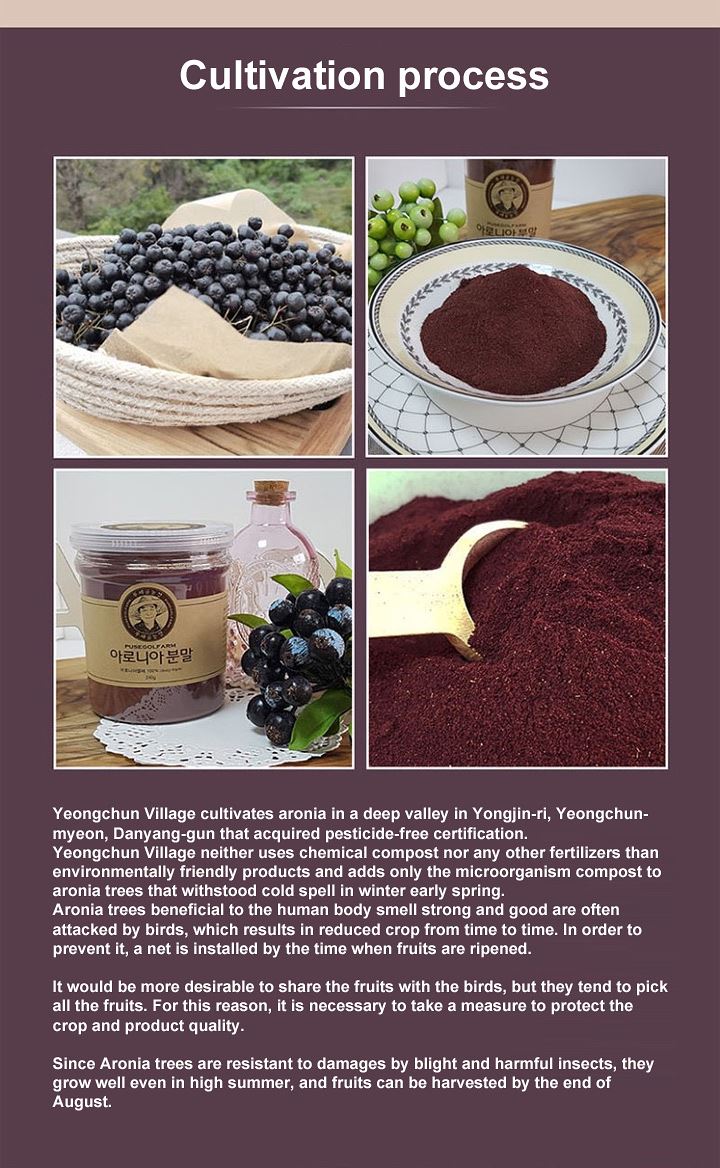 Ingredients and how to consume
Food type
Fruit and vegetable processed food
Ingredient & content
Aronia 100%(Domestic/Pesticide-free)
A method of storage
Cold storage after opening
Nutrients
Dosage(100 times)
Calory 367.91kcal, Carbohydrate 83.37%, Sugar 50.09%, Protein 5.575%, Fat 1.35%, Saturated fat 0.03%, Trans fat 0%, Sodium 0%, Cholesterol 0%
How to consume
4 tea spoons or less every day