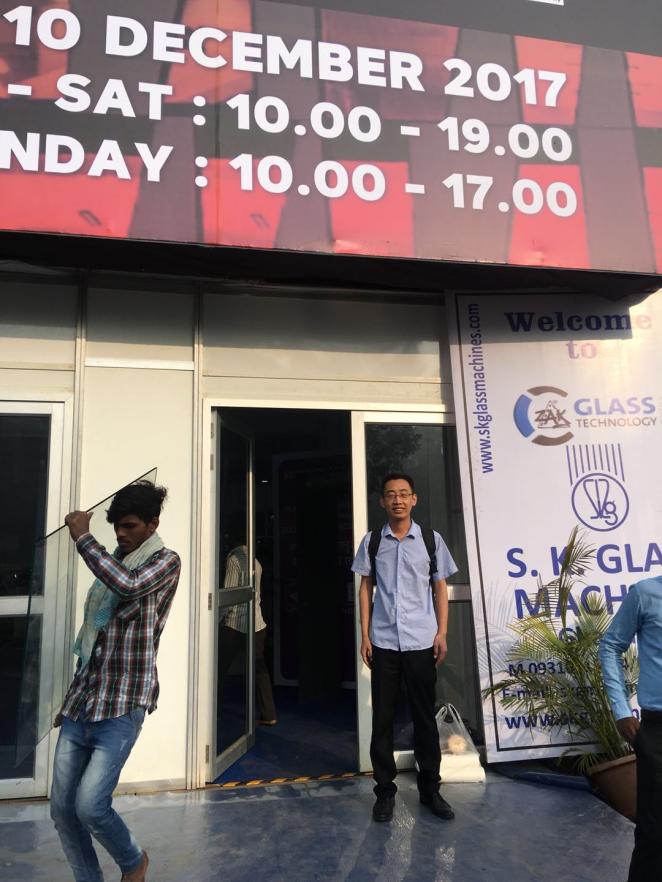 Introduce
- Adopts advanced gas-liquid pressurization system, make the pressure equipment is more stable and energy-saving.
- Glue nozzle spacing in the working status with manual regulation function.
Key Features
Automatic Butyl Extruder Machine adopts intelligent digital control system with touch screen.

The aluminum spacer is held manually and the injection volume is one standard block.

The extruding sector which is designed to be horizontal can make sure the equipment works again

only in 5 minutes after the butyl is charged.Butyl Extruder Machine,butyl extruder,butyl dispenser,

butyl applicator,hot melt butyl.It adopts two heating systems which respectively

heat butyl cylinder and nozzle to assure the appropriate butyl temperature.The time of the appliance

on both ends is under accurate control by timing relay. It can apply butyl on curved and rectangle frames.
* Touch screen, Human-Machine Interface, PLC control system.

* It adopts German pneumatic-hydraulic pressure technology,which is produced based on

Germany technology which pressurize bilaterally with no regard that the air cylinder is back or forth.

* Stainless Steel operation panel,which is easy to clean waste and beautiful.Automatic Butyl Sealant Extruder.

* Free set of Heating Time(Adjustable);

* Convey Speed Adjustable(Optional)

* Butyl cylinder and spray nozzle automatic heating;

* Automatic sleep function

* The distance between nozzles is adjustable.
Why choose us?
The Jinan YBKE Machinery Co., LTD. Is a professional factory in insulation glass processing equipment research and development, production and sales, export trade of high-tech enterprises. Companies adhering to the professional, focused, concentrate on work attitude, continuous innovation, and courage to challenge. Broke through one after another technical problem. Are trying to create a global glass industry respected brands