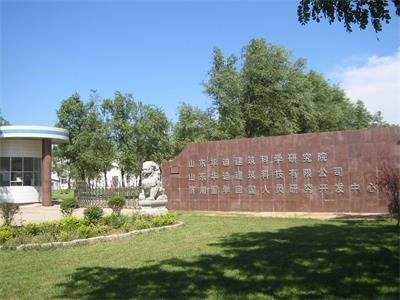 Based on China's Tsinghua University for Technology, Shandong Huadi United New Material Co., Ltd /Shandong Huadi Architecture Science and Technology Co., Ltd., as a high-tech entity combined with industry, academia and research, was incorporated for the adaptation to the conversion of the scientific and technological achievements into productive forces. The company also integrates itself with R&D, production, sales and technical services. The R&D and manufacturing base of the company is located in the Chemical Industrial Park, Jiyang , Jinan City, Shandong Province, P.R. of China.

The principal products include:

1)Super Absorbent Polymers (SAP).

2)Crystal Soils, Instant Snow, Cooling Cushion, Inflatable Flood Control Sandbags (Water Prevention Sandbags).

3)Series of concrete admixture products such as the water-reducing, pumping aid, anti-freeze, early strength, and water-repellent admixture etc.
4)Mortars.

The annual product capacity reaches 500,000 Tons. We can also develop and produce other new products according to the requirements of our clients and accept all types of OEM and ODM orders.

At present, we are the leading manufacturier in developing and producing the concrete admixtures and SAP in the industry and with the high quality and effective service, our products are selling well both at home and abroad.