Automatic Correction Tape Corrector Pad Printing Machine
We are specialized in Correction Tape / Corrector Printing Machine for years. We are also professional equipment manufacturer of Stationery products such as Student Ruler Set Screen Printing Machine, Pencil box automatoc Assembling Machine, Eraser Logo Pad Printng Machine,Gel Pen Caps or penholder Pad Printing Machine.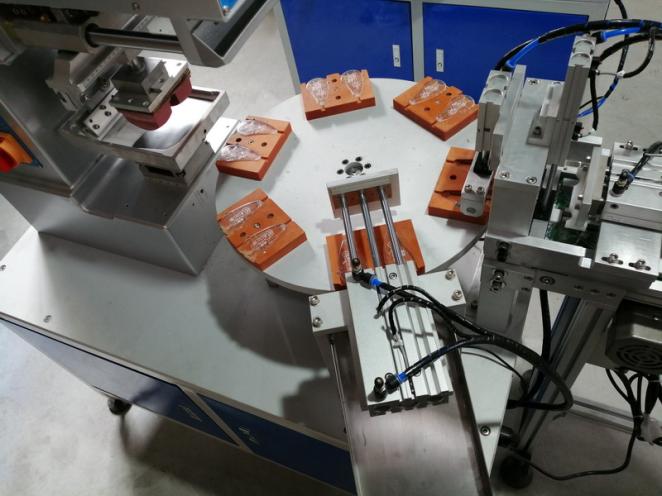 Cam Index Round Table Design
We have more than 8 years' experience of design and developing Correction Tape Pad Printer. It is equipped with introduced High Precision Cam Index driven by Stepping motor,
Normally it is designed with 6-8 stations, so there will be 6-8 pairs of fixtures or Jigs to hold the products which need to be printed. There can be 2 or 3 products each batch to be printed based on the size or the specail requirements from customer.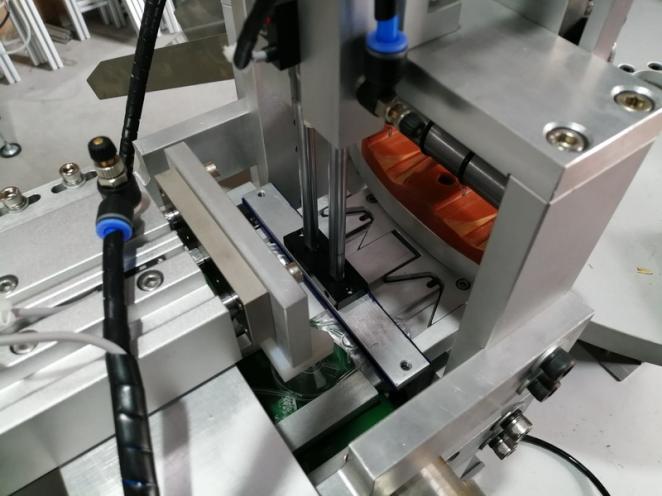 Correction Tape Pad Printing Machine Feeding/ Loading Device
This item is hot all the year round. Due to the number of the order, we can get cheaper processing or purchasing cost, so we have competitive prices on this type of machine.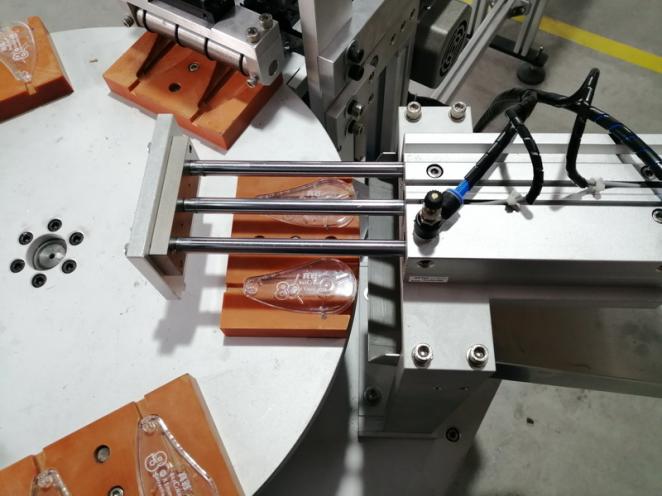 Our machine is highly accepted and used in the stationey industry and the design of round table can also be used for other products which have small size or need to be processed.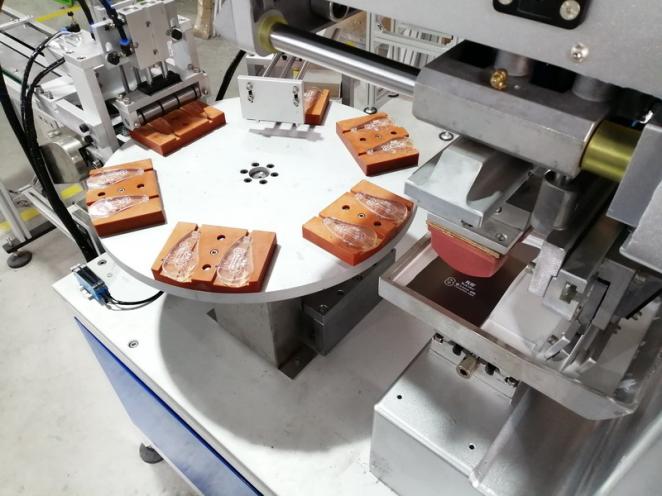 Quality Guarantee:
ALL the machines or equipment designed and manufactured in our company will have one-year's free after-sale services. The hardware parts, Sensors or main frame of the machine will be replaced without cost if it is broken or wore out. Some Consumables or quick-wear Parts was not in the warranty list.
Once you have the functioning problem and get in touch with us. we will start rapid response system, After checking with our techincal person and Engineers, we will offer possible solutions to you,Any parts needed will be delivered by Air.