Sunrise can provide you with these specification:
B47K17, B47K19, B47K22 series
For other specification, we can customize upon request.
Product information:
1. Wear-resistance body design.
2. Optimized carbide tip for longer service life.
3. Clamping sleeve retainer for secure seating in the block.
4. Extractor groove in head part for easy extraction.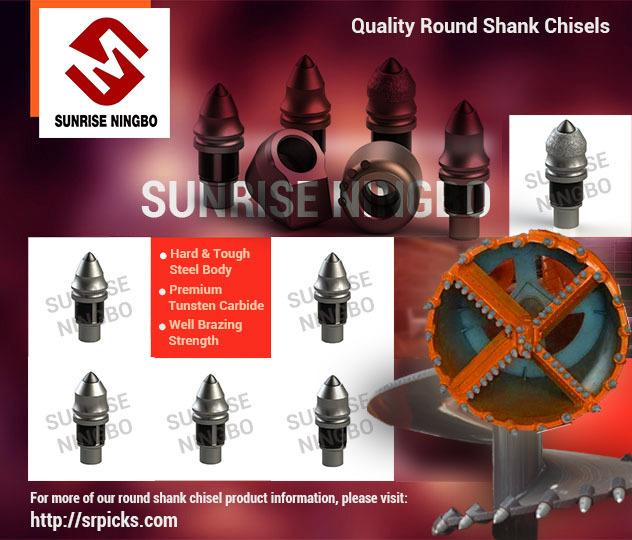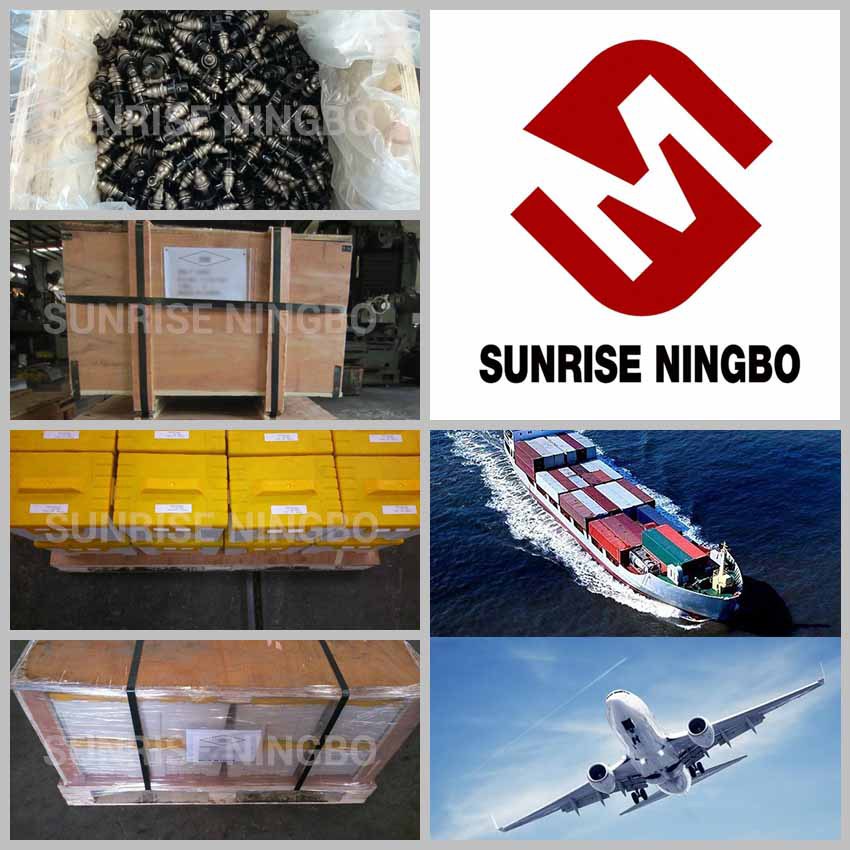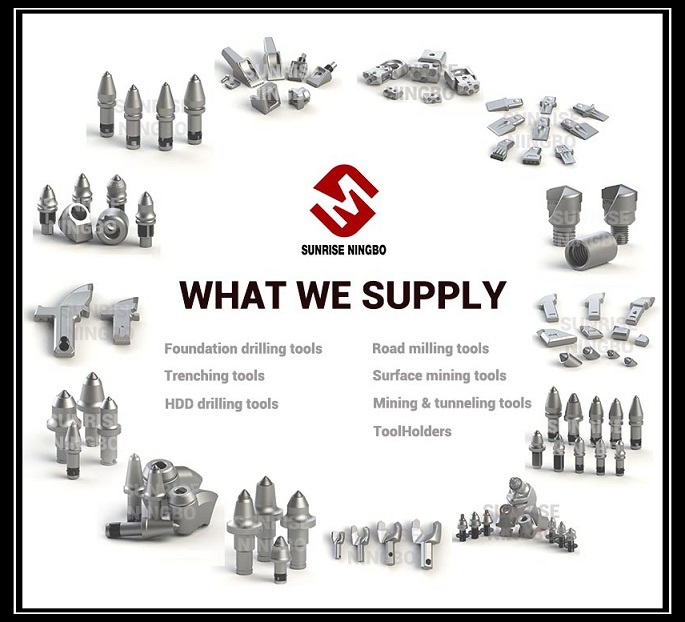 We can customize for you upon request
We welcome any custom design.
Our professional engineering team is available to review your drawings,
to check your samples, and to discuss your needs for
quality replacement wear parts applied on different hardness of wear fields.
Sunrise (Ningbo) Precision Metal Parts Inc., a Taiwan based company invested in China, specializes in manufacturing a wide selection of custom quality replacement wear parts for drilling, trenching, mining, road milling, tunnel cutting, recycling and misc. wear-resist fields.
Our main products cover various picks and blocks, including foundation drilling bits and blocks, HDD drilling bits, replaceable quick change blocks and welding bars for casing/coring barrels, trenching bits and blocks, water well drilling tools, fencing and handheld tools, surface and underground mining picks and blocks, road milling and stabilization bits and blocks, tunnel wear tools, recycling wear tools, steel forgings & castings and misc. wear tools.