>>Features
1. The material element of sulphur and phosphorus are strictly controlled in the pipe body and tool joints during the steel making process, which makes the material with high physical properties.
2. Heat Treatment must be uniform and deep enough to ensure required physical properties full length, especially in the critical sections of the connection and weld zone.
3. The drill pipe undergo a full-length inspection especially the inspections on weld neck and upset region.
4. The thread is the most important factor for drill pipes. All threads would be machined with CNC Lathes and inspected with related thread gauges in conformance with API Specification. All threads would be phosphated or copperized and the roots are cold rolled to improve the resistance of galling during initial break-in and drilling operation.
5. We can provide many types of hardbanding including ARNCO 100XT/150XT/300XT350XT ARNCO series, DURABAND and TCS series. We can provide high-end coating services include TC2000,TC2000P and TC2000SS as customer needs.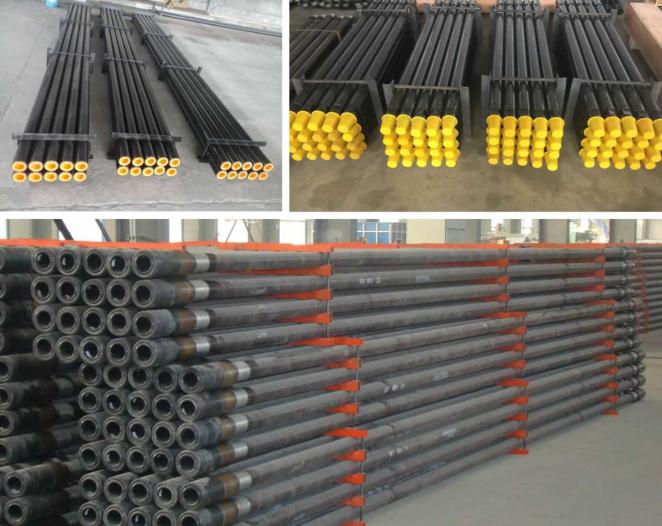 >>Specification
1. Size: range from 2-3/8"to 6-5/8"Upset
2. Type: EU,IU and IEU.
3. Grade: E75,X95 ,G105,S135
4. Connection: from NC26 to NC50,5-1/2FH and 6-5/8FH
>>Parameter Table