Why do I need to choose this product?
This product is consist of 80% Bifidobacterium and 20% Lactobacillus.
Bifidobacterium is one of the most abundant genera in adults, but its predominance is even more pronounced in infants, especially during lactation, when they can constitute the majority of the total bacterial population. They are one of the pioneering colonizers of the early gut microbiota, and they are known to play important roles in the metabolism of dietary components, otherwise indigestible in the upper parts of the intestine, and in the maturation of the immune system.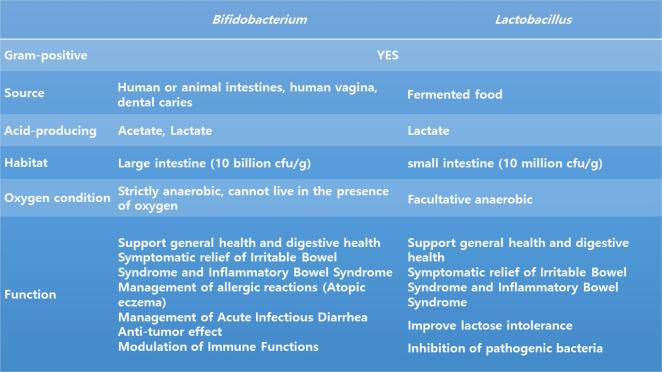 Product Description
This is a bifidus nutrient and intestinal regulation product for kids and adults, which was developed by the research team of Professor Ji, Geun Eog at the Food and Nutrition Department of Seoul National University by using the

Bifidobacteri

um sp.

(BGN4, BORI),

Lactobacillus acidophilus

and

Enterococcus faecium

isolated from a health Korean baby.



Our product based on probiotics professional team for more than 30 years of researches and more than 250 listed papers




Specification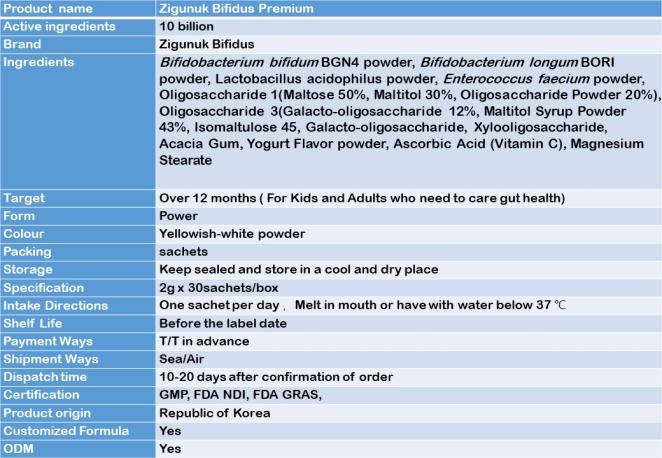 Competitive
1.High adhesion ability to intestinal cells
BIFIDO R&D Research Center has compared the adhesion ability of many Bifidobacteria in the intestinal tract. The experimental results shown that the adhesion ability of BIFIDO patented BGN4 is much higher than other Bifidobacteria strains. After taking 2 billions BGN4 a day for ten days, the total number of Bifidobacteria in the intestine has increased 3-10 times.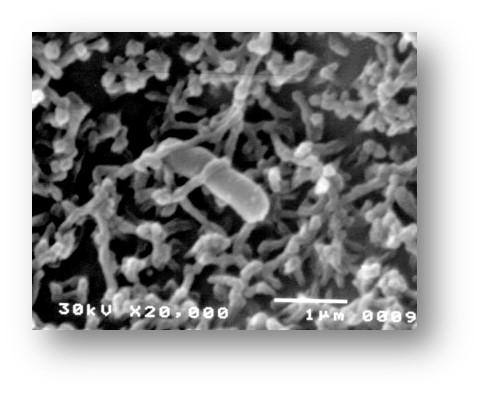 Microscopically Bifidobacterium bifidum BGN4 adheres to the gut
2.Safety at the whole geome sequence level
The whole genome map of Bifidobacterium bifidum BGN4 and Bifidobacterium longum BORI has been published in the scientific literatures by BIFIDO R&D Research Center. Through whole genome sequence analysis, safety has been recognized by FDA at the gene level.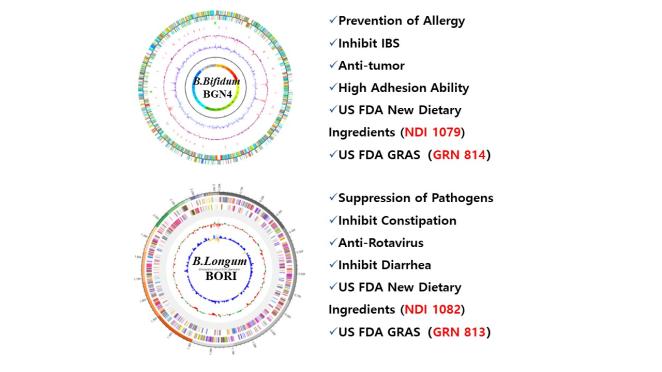 3. Functions——multiple benefits have been demonstrated through various studies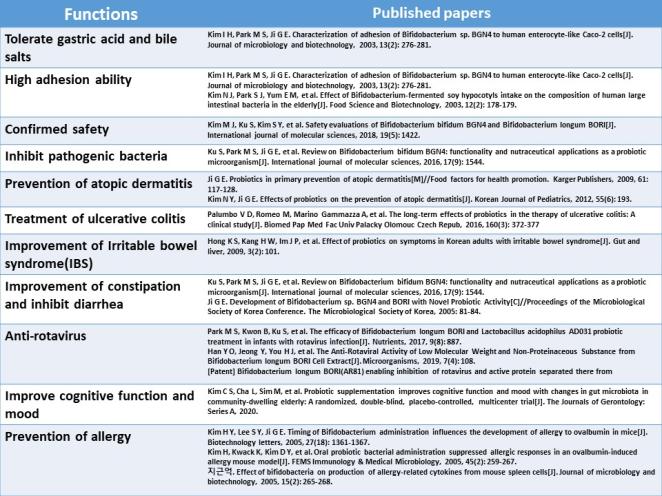 4. One-stop industrialization platform based on microbiome research
From the selection of probiotics and pharmabiotics candidates to the finished products, we have our own R&D and industrialization platform. We are now expanding our pipelines for other immune-related disease, including Rheumatoid Arthritis (RA).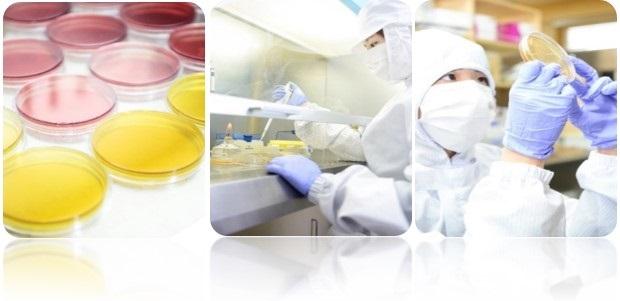 5. Global advanced production technology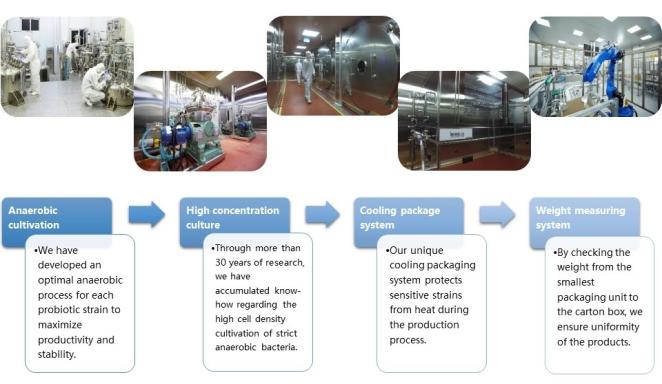 Our factory