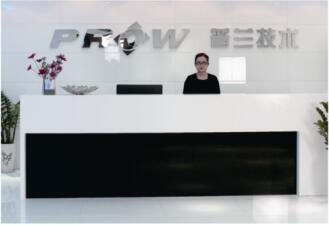 Shenzhen Prow Electronics & Technology Co., Ltd is located at the beautiful
Merchants Guangming Science &Technology Park, which is newly
developed high technology development district impelled by the high
scientific and technological industry in Shenzhen in recent years. The high
scientific and technological atmosphere establishes a helpful developing
environment for the development and expansion of this company.
Prow Electronics is a high technological enterprise specified in design,
manufacturing and sales of intelligent bathroom controller, SPA controller,
pool controller and other microcomputer controllers, with more than 100
series of products and an annual capacity of more than 200,000 sets. This
company holds the powerful developing strength, manufacturing output,
marketing competency and financial support.
Our company consists of the Material Headquarter, Research and
Development Center, Marketing Headquarter and the Electronic Factory.
The number of senior and medium developing technicians covers 40% of
total personnel of this company. The Electronic Factory is equipped with
automatic product line of international advanced level, including Fuji speedy
automatic SMT patch machine from Japan, lead-free 8-zone and fully
computer controlling reflow soldering which is the most advanced
domestically, deluxe spraying lead free dual wave soldering, LCR Meter,
ICT Meter, ultrasonic cleaner, ultrasonic plastic welder, withstanding
insulation tester from Taiwan, leakage current tester, insulation resistant
tester, etc.
Most of the developing participators have not only the research experience
of overtaking and attending multiple key research items of provincial grade
or ministry grade but also the rich experience of developing products tested
and controlled by microcomputer. They have so special comprehension and
perfect resolutions at many respects that they have developed hundreds of
new products.