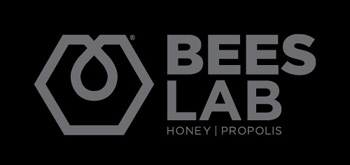 Beeslab Propolis Toothpaste
Made with 100% high content's domestic Propolis with naturally derived properties, BEESLAB Propolis Toothpaste can manage your oral hygiene and health perfectly.
No saccharin, paraben, MIT/CMIT, fluorine, and coloring
100% domestic Propolis
Natural ingredients replace all harmful ingredients
200g's large volume
Storage convenient cap and tube
BEESLAB is JB's brand established by professional beekeepers of more than 30 years experience to provide sate and reliable products to customers through research and development of bee farming items.

JB's produces various apicultural goods in a large bee farm(11570m2) located in Chungbuk, and has built a direct sales infrastructure with bee farms and companies across the country.
Health Functional Food
BEESLAB provides various health functional foods, incl.
Propolis, bee pollen, and royal jelly, etc. based on research and development. We are shifting from an old health food brand image to a newer and differentiated one.
Household Items
BEESLAB produces many Propolish-based household goods, that supports your healthy life.
Honey
BEESLAB honey is of reliable and high quality obtained from domestic bee farms. Our 100% Korean honey is provided at a reasonable price.
WHY PROPOLIS?
Propolis is an anti-bacterial and antioxidant compound that honey bees produce by mixing their saliva with exudate gathered from various botanical sources. it protects human bodies against harmful bacteria and virus entering from outside. Especially, it is known as a natural antibiotic that can promote antioxidation, anti-inflammation, sterilization, and immunity.