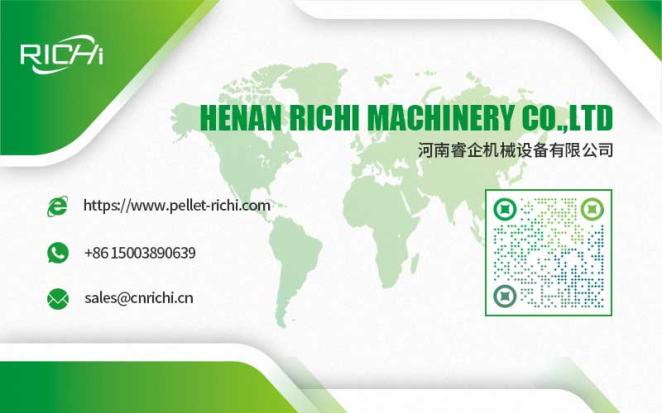 Henan Richi Machinery SZLH420 8-12 Ton Feed Pellet Machine is applied for processing grains such as corn, wheat, beans, etc. into animal feed pellets and aquatic feed pellets. Our SZLH ring die feed pellet mill has a good market worldwide and enjoys a high reputation with professional installation guidance and technical support. Need large scale animal(pig, rabbit, dog, horse, cow, sheep, chicken, sinking fish, floating fish, shrimp, crab) feed pellet production? SZLH420 feed pellet mill is specially designed for you!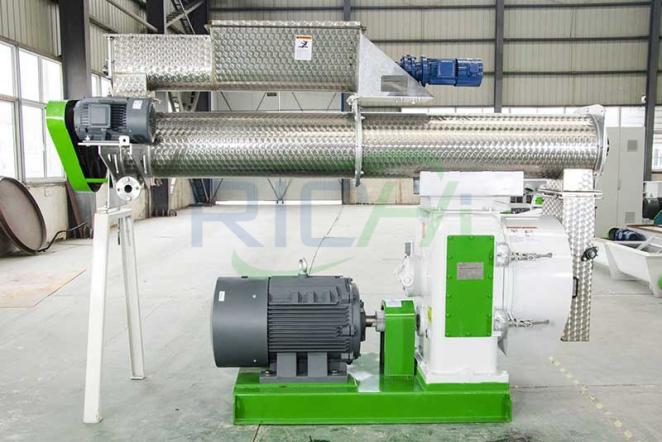 Model: SZLH420
Capacity: 8-12 t/h feed pellet machine
Certification: CE & SGS & ISO
Application: Can be used in pig, rabbit, dog, horse, cow, sheep, chicken, sinking fish, floating fish, shrimp, crab feed pellet production line
8-12 T/H Feed Pellet Machine Features
1. The main transmission gear drive with high precision, USES the quick-release ring mould type of anchorear type, output is about 20% higher than belt-type drive.
2. The machine transmission parts (including the motor) choose Switzerland, Japan high quality bearing, ensure the transmission efficiency and stability, low noise
3. All stainless steel with large strengthening feed conditioning, adopt frequency control of motor speed control, to ensure that the pellet feed of high quality.
4. Adopting international advanced German vacuum heat treatment furnace gun drill, and the United States and added to the manufacturing process of alloy steel ring die, long service life, the grain is smooth, high quality.
5. The international advanced level of compensation type of snake coiled spring coupling, has the advantages of novel structure, compact, safe performance, low noise, low malfunction.
6. High performance permanent magnetic iron absorption device.
7. Adopt international advanced pipeline system and the import pressure regulating valve.
8. Can be customized double, three layers of conditioner, HIGH-GRADE double-shaft differential modulator conditioner or TOP-GRADE Stainless steel sanitary conditioner pellet mill, production of high quality poultry or aquatic feed pellet.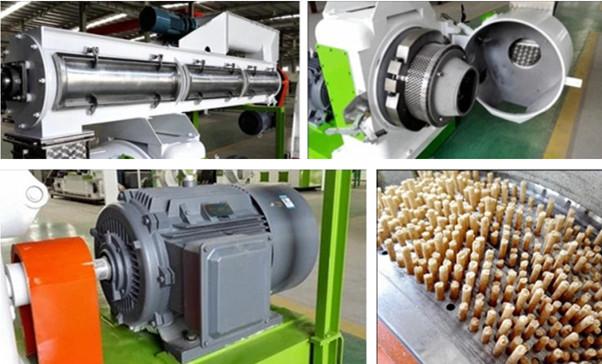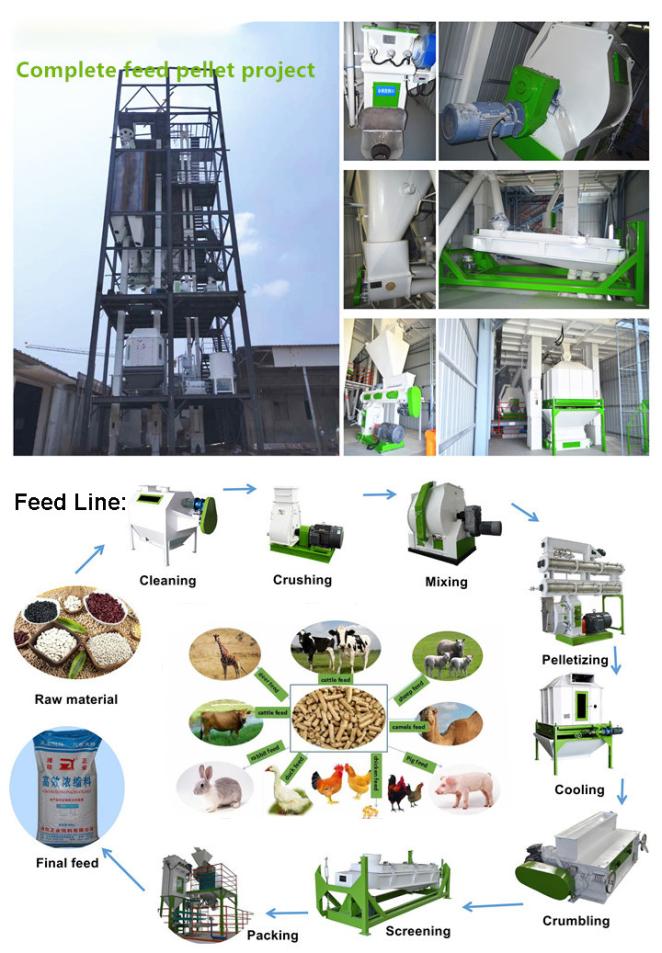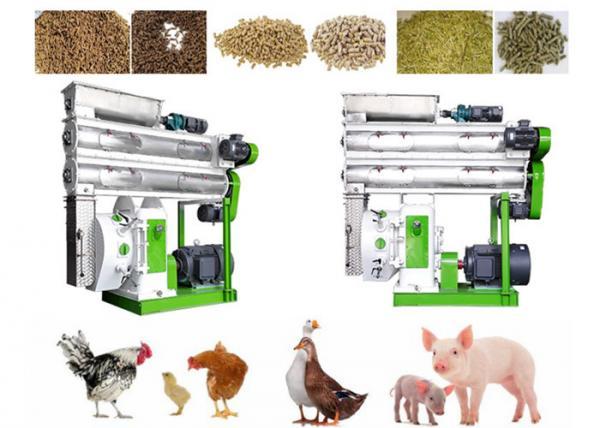 8-12 T/H Feed Pellet Machine Parameters
| | | | | | | |
| --- | --- | --- | --- | --- | --- | --- |
| Model | Capacity(TPH) | Main Motor Power(kw) | Feeder Motor Power(kw) | Conditioner Power(kw) | Dia.of Ring Die(mm) | Final Pellet(mm) |
| SZLH250 | 1-2 | 22 | 0.75 | 1.5 | 250 | 2~12 |
| SZLH320 | 3-4 | 37 | 1.5 | 2.2 | 320 | 2~12 |
| SZLH350 | 5-7 | 55 | 1.5 | 3 | 350 | 2~12 |
| SZLH420 | 8-12 | 110 | 1.5 | 7.5 | 420 | 2~12 |
| SZLH508 | 10-18 | 160 | 2.2 | 11 | 508 | 2~12 |
| SZLH558 | 15-25 | 180/200 | 2.2 | 11 | 558 | 2~12 |
| SZLH558D | 14-22 | 160/180/200 | 1.5 | 7.5 | 558 | 2~18 |
| SZLH678 | 20-30 | 220/250 | 2.2 | 11 | 678 | 2~12 |
| SZLH678D | 15-25 | 200/220/250 | 2.2 | 11 | 673 | 2~18 |
| SZLH768 | 25-40 | 280/315 | 2.2 | 11 | 768 | 2~12 |
| SLZH858 | 25-42 | 280/315 | 2.2 | 15 | 858 | 2~18 |
Henan Richi Machinery Co., Ltd Contact
phone/whatsapp:+86 15003890639
Wood/Feed Pellet Mill: https://www.pellet-richi.com
Feed Pellet Mill: https://www.feed-pellet-plant.com
Wood Pellet Mill: https://www.wood-pellet-plant.com
https://www.cn-pelletmachine.com