BONABELLA BIO-CELLULOSE MASK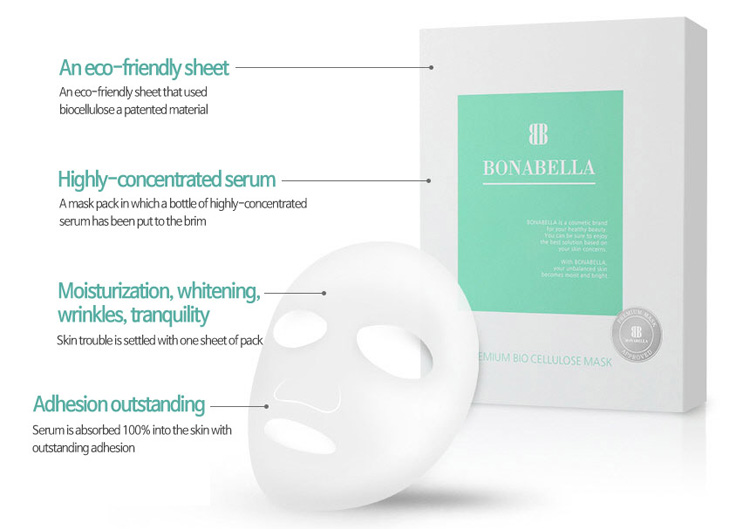 BONABELLA BIO-CELLULOSE MASK
THE BEST ECO-EXISTING SHEET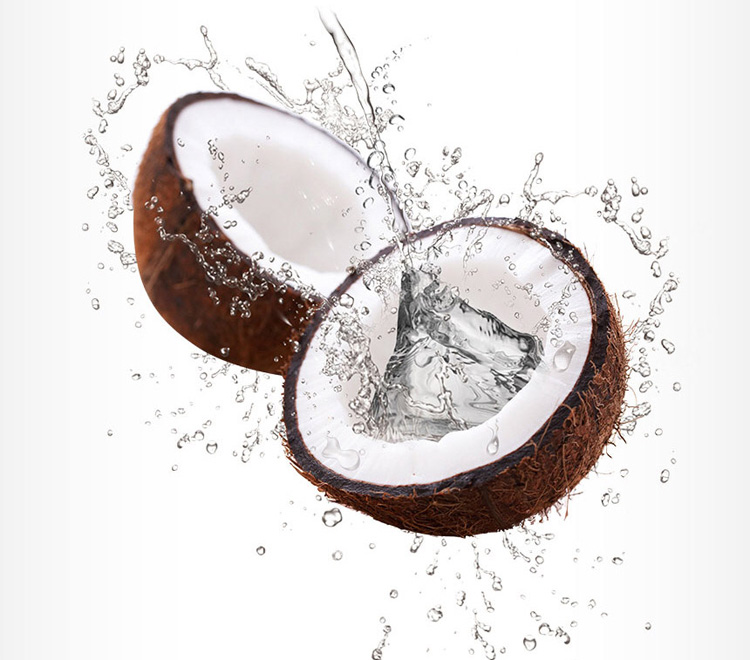 What is biocellulose?
Biocellulose a patented material is the fittest sheet to our skin enough to call as the second skin, and is the highest eco-friendly material being used as medical supplies too.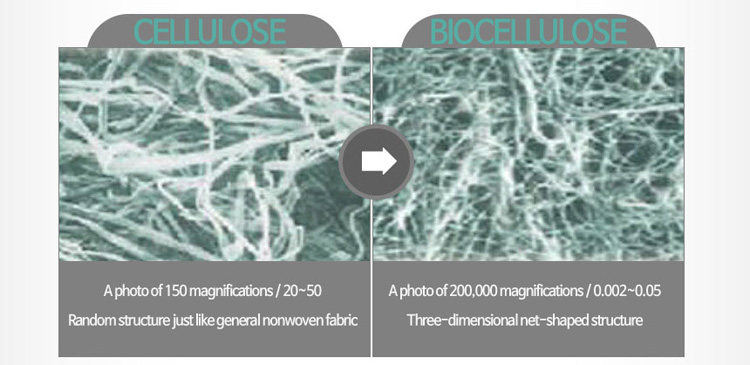 The cause of skin problems is not the Essence 'Sheet'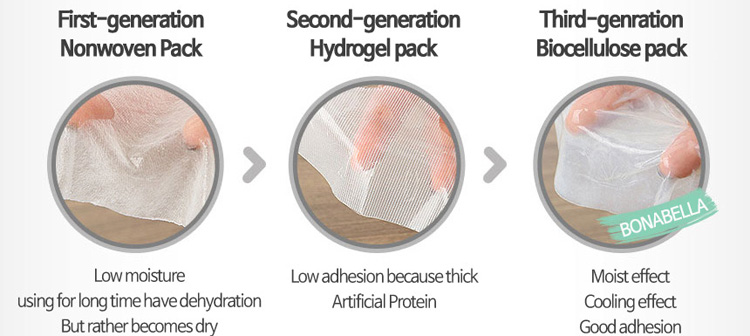 Type
Sheet
GEl
Bio
Division
First-generation
Second-generation
Third-generation
Ingredient
Wood pulp, synthetic fiber
Polysaccharide, Artificial Protein
Biocellulose
Water retention power
Low
Middle
High
Adhesion
Normal
Detach
Excellent
Use after feeling
Dry
Slippery
Soft
Effect
Low moisture
Using for long time have dehydration
But rather becomes dry
Cooling effect
Average absorption
Moist effect
Cooling effect
Good adhesion
ALL IN ONE
BONABELLA BIO-CELLULOSE MASK
Various functions at a time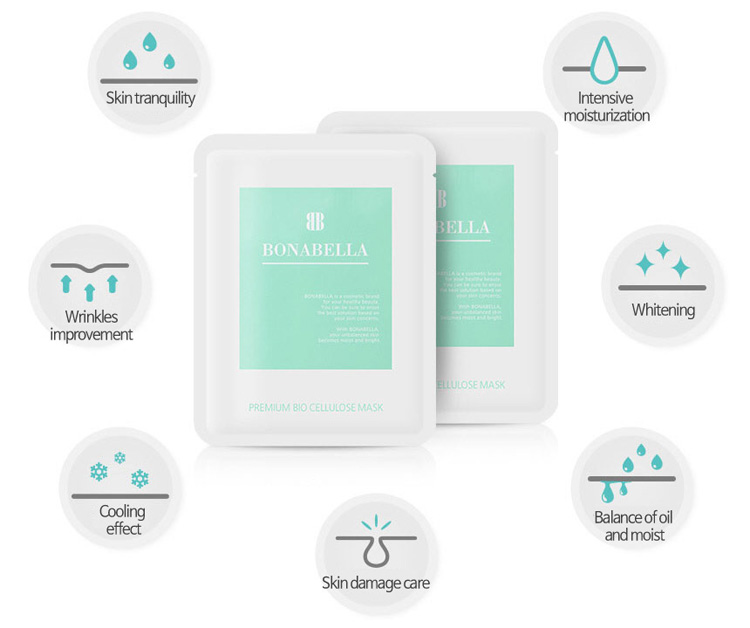 Ingredient
purified water, butylene glycol,glycerin, dodium hyaluronate, niacinamide, ethanol, disodium EDTA, perfume diethoxyethyl succinate, PEG-60 hydrogenated castor oil, panthenol, cyclopentasiloxane, triethanolamine, PEG-10 dimethicone vinyl dimenthicone cross polymer, which hazel extract, snail secretion filtrate, methylparaben, Galactomyces ferment filtrate, licorice extracts, black bean extracts, grapefruit extract, dimethicone, chlorphenesin, ammonium acryloyl dimethyltaurate, VP copolymer, hydroxyethylcellulose, cnidium extracts, apricot extracts, mulberry root extracts, rice bran extracts, cucumber extracts, acelora extracts, carbomer
BONABELLA BIO-CELLULOSE MASK
Various functions at a time
BONABELLA facial mask's
Excellent adhesion

More than 20 minutes, even used for a long time
Do not trickle down so available activities attach the pack after

This serum with excellent adhesion
Helping be fully absorbed by the skinn.

BONABELLA is solves your skijn problems
Ingredient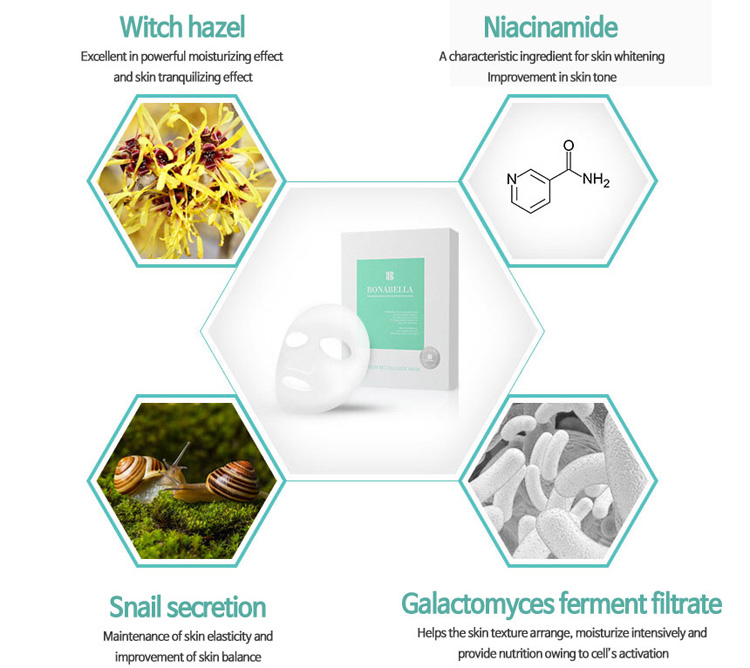 How to Use